"The gush of wind flowing through the hair. Imagine the free-flowing skies right above one's head. Then there's the powerful crust of helmets guarding you with the same verve and comfort with which one would protect a loved one. The zoom of the moving wheels transforming you from a usual hulk into a roaring beast on the roads."
Biking can be therapeutic, truth be told.
You cannot hold back a dude from engaging with the romance of the two wheels, for whom life is unimaginable without the roaring sound of the bike. To some, biking is an adjective of life. This passionate lot would never take the phrase 'two-wheeler.' It sounds rather crude.
But there's something amiss here, isn't it?
What about the jacket punk, without which the world of any biker would seem incomplete?
To put it succinctly, for this passionate lot, biking is essential oxygen without which the toxic monotony of life would drain one out.
And nothing would ever seem complete without the fashionable biker jacket. You put it on and you feel you are ready to conquer the world. There's something quite incredible about the full biker gear, isn't it?
Dudes love it; the dudettes love their dudes sparkling in it!
Perhaps there's also a reason for it. A great biker jacket adds a verve of style and arms one with a commanding look. Over the past few decades or so, there's been a rise in the biking jackets trend in India.
This also puts forth an interesting observation. India is no longer a country where expensive paraphernalia of luxury cars would maul the traffic.
Lean-machines or robust bikes, the sound of grunge as only a trippy bike can produce can stoke the excitement of travelling and exploring many a mile.
But to the fashionable lot; one that would never hit the road minus the necessary biking gear, the biking jackets in India is a rising trend.
So which are the places from where one could buy the best biker jackets in India?
Amazon.com for the sheer range of style and price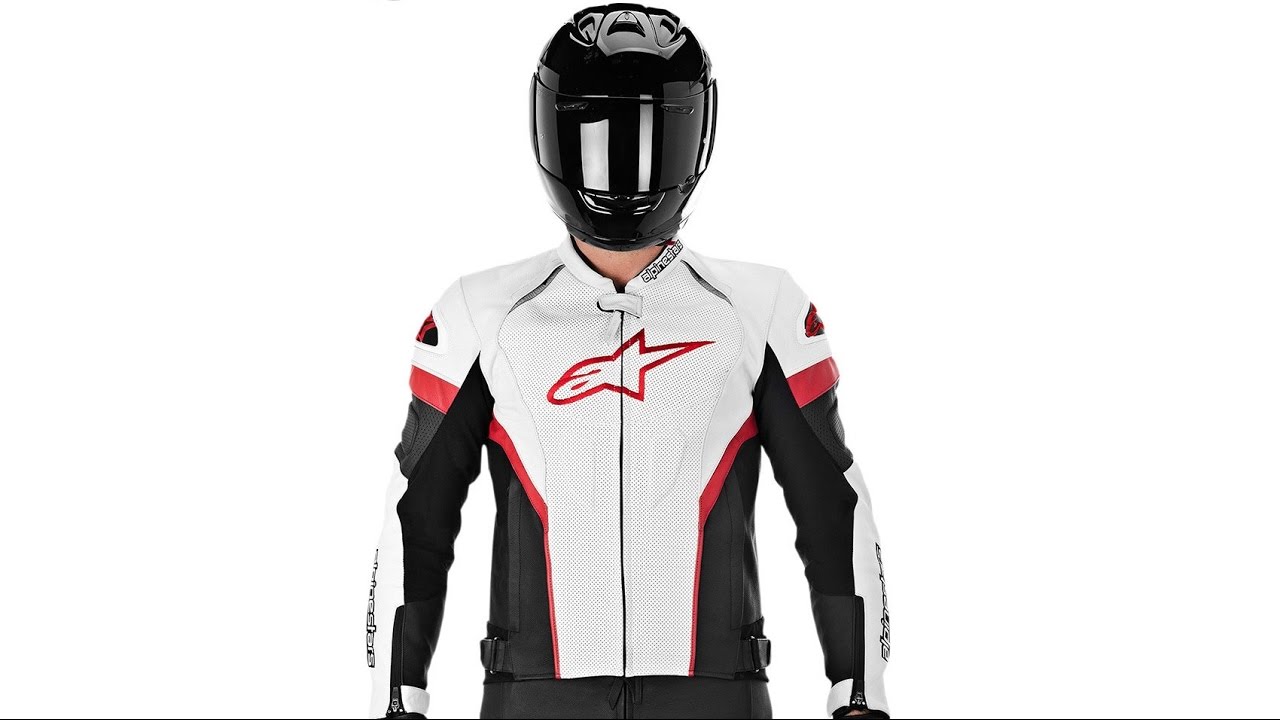 A staple online destination for bikers, an enthusiastic lot for whom life is about hitting the road but also with the requisite paraphernalia, Amazon.com is this one-stop-shop destination for getting a complete biking look.
One could find some of the best biker jackets in India here including, the Mototech Scrambler Air, the Riding Tribe Black style jacket, the quintessential KTM jacket (a long range of which can be found here), the Fox Riding Gear Body armour, Zeus Venom Riding Jacket (a rising style statement of sorts) and also, Alpinestars, an internationally revered brand that's also made a successful online foray into India.
Zeus Motorcycle Gear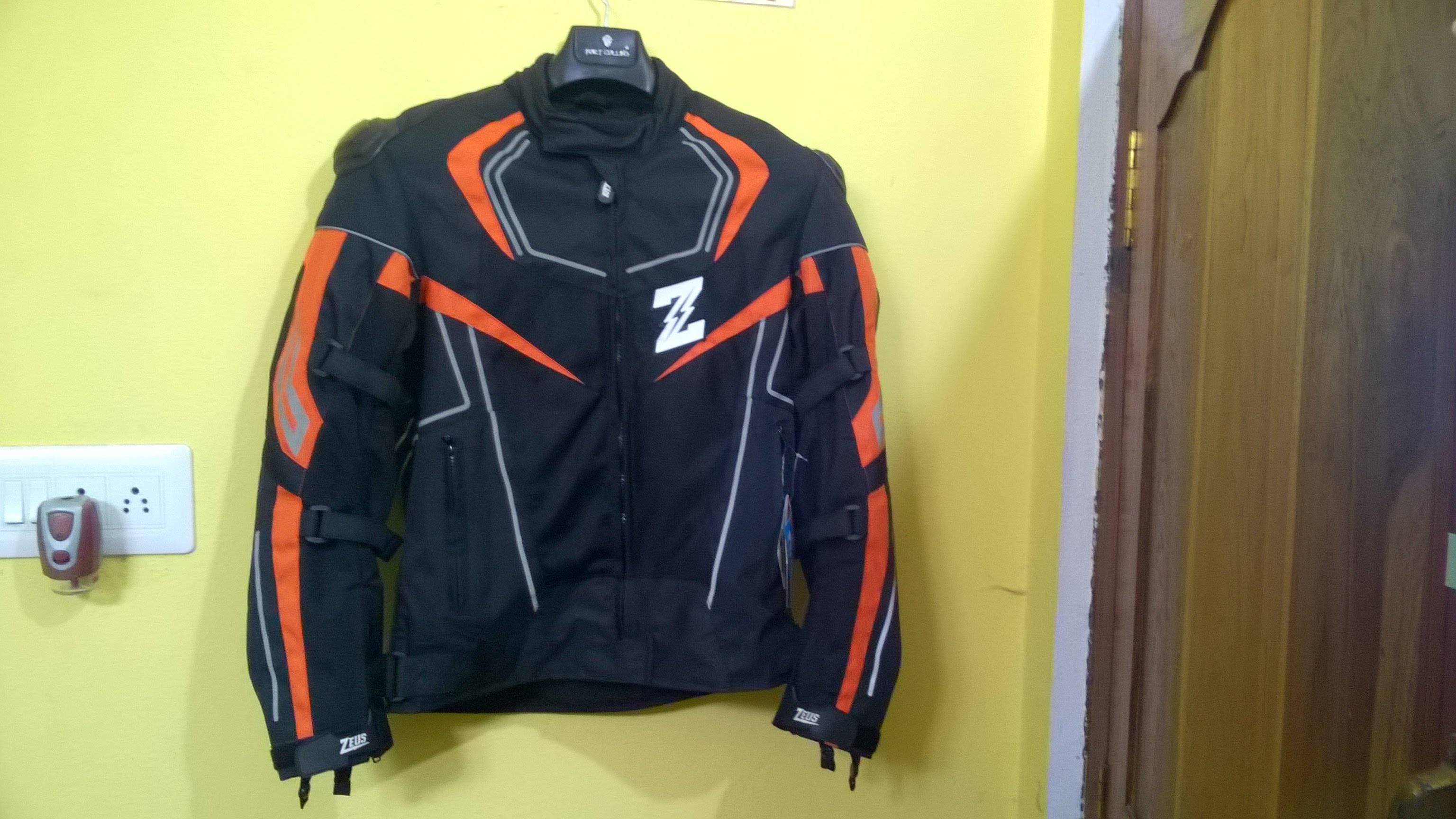 An imposing brand for the quintessential passionate biker, this is a name that is coming into its own as far as its Indian buyers are concerned. Among India's leading and rising motorcycle riding gear brands, the Zeus Motorcycle Gear is a hallmark of sorts that is well on its way to becoming a cult.
It's responsible for unfurling some of the best biking jackets in India.
Some of the finest and most noted designs of the biker jackets here include the suave Aetos Sports Blue, Apollo Touring Blue, and a nice mishmash of both denim and leather designs including- the Ricochet Denim Mesh Jacket as well as the noted Hercules Leather Jacket.
Spartan Pro Gear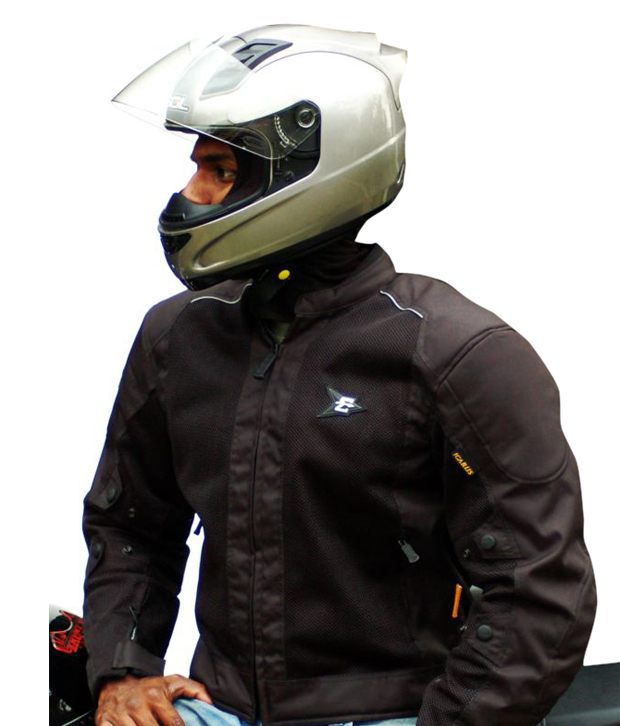 Spartan! How's that for a formidable name? Popular culture has made this influential phrase of sorts a commanding one in contemporary era. In a serious regard, it is worthy of being taught in marketing courses and business schools as to how marketing re-branded a mythological term, woven around a true historical narrative, making it into one of the most noted words of sorts.
But coming back to the biker jackets in India, a constant search for which makes the avid Internet-user today explore different corners of the World Wide Web, the Spartan Pro Gear is bejewelled with myriad jacket designs.
These include both stylings and coloured themes and choices such as- Scimitar Cosmo Jacket (grey), Scimitar Cosmo (orange), Scimitar Metro Jacket (battle green) and, Scimitar Metro Jacket (Dark Blue).
There's also a completely different pricing and stylish range of the famous Aspida Atlas Sports Jacket that comes in Orange, Grey and Green colours.
DSG AERO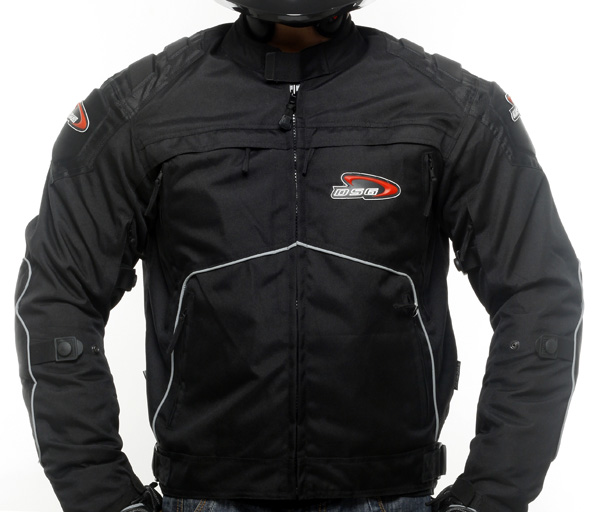 This is an imposing and suave brand that makes among the best biker jackets in India. The design is both visually commanding and pleasing to wear.
It can also be used ruggedly. This is perhaps a staple requirement from the perspective of both fresh bikers as well as the seasoned drivers
A solid biking gear that includes trippy jackets, marked with abrasion resistant material, this is a handy and straightforward item.
Harley-Davidson Jackets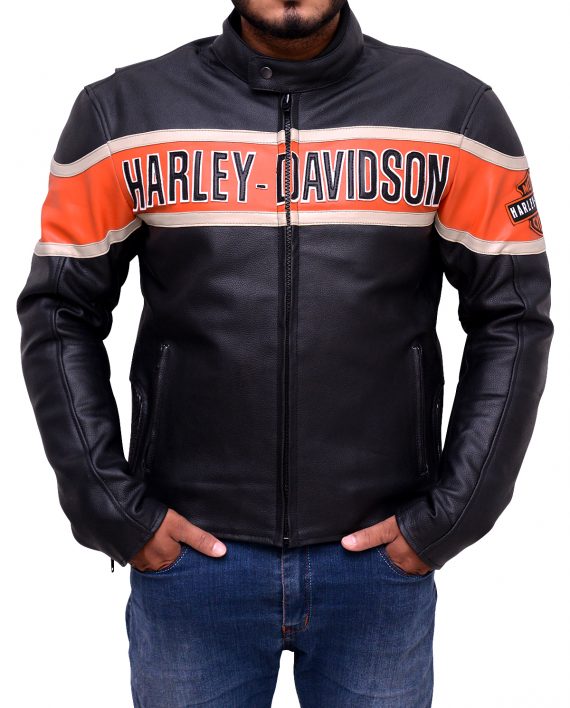 This one is for the rugged dude, the biker chick, the no-holds-barred kinda uncompromising rider and of course, for the all-weather biker!
It doesn't get bigger or better than this brand, does it?
The jackets made by Harley Davidson are quite simply among the most sought-after biking jackets in India.
Comfy leather jackets, their stylishly rugged looks and, awesome designs that lend a gravitas to the wearer, there's possibly nothing that can challenge the authority of Harley Davidson jackets.
In the last decade, with the brand opening various outlets in both the national capital as well as in other parts of India, there's been no dearth of the brand making its presence felt.
Every now and again, there comes a brand that shakes up and rocks up the cradle of those around it. In popular culture and where the Milwaukee-based brand is concerned, Harley Davidson to the cult of biking is no less than what a Michael Jackson was to Pop music and perhaps no less than what Coca-Cola is toward shaping the trajectory of carbonated beverages.
Well, truth be told Harley Davidson is, in fact, biking. No other brand since and hardly a few before it have defined the context and the very genre of biking- both as a passion and a cult the way Harley Davidson has.
Also Read – These Are The Fastest Bikes In India With Price, Engine And Top Speed Information
And interestingly, it is constantly doing so in this day and age where despite having fundamentally birthed the concept of the biking gear and the entire paraphernalia attached to it, it is finding a lot many brands creating noise around this space.
But to this day, there may not be another brand that captures the heart of the biker through sheer versatility and exuberance associated with biking (freeing oneself from the worldly holds and making love to the experience) as good as Harley Davidson does.