How many times have you heard the fact that after some time a certain trend comes back in all its glory, only to be repeated by a bunch of youngsters donning their parent's or guardian's blast from the past? Too many times, to be precise, right?
We all have heard it, seen it and even non-admittingly contributed to it. After all, who wouldn't want to come off as a fashionable trend setter who always get to have their hands first on any throwback trend that makes it to the Instagram of our fashion self?
Much like 50 gazillion times in the past, another throwback trend has hit the carpets of Indian weddings and this time, it's our mother's beloved Banarasi silk.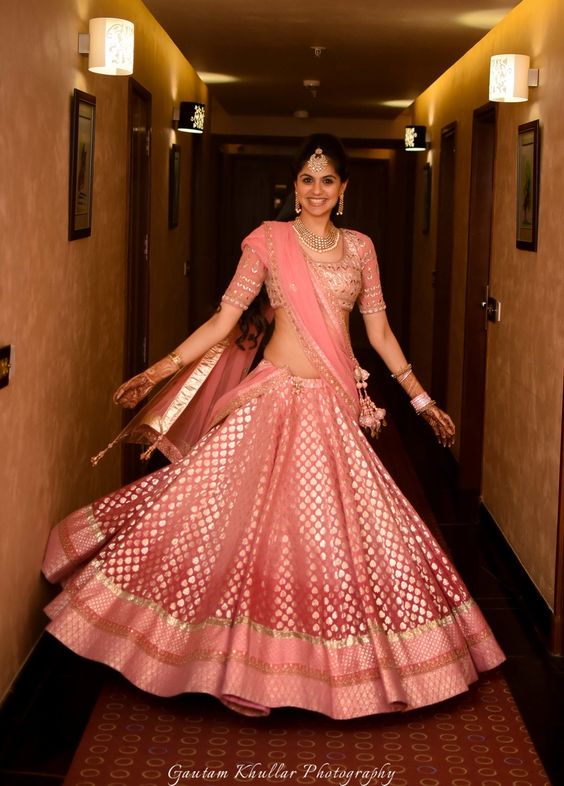 Yes, you read that right, everyone from everywhere is donning or at least planning to don a Banarasi silk lehenga this wedding season, and we for one are absolutely loving it. Banarasi silk is so much more about just another traditional Indian outfit, it's about heritage and culture and all things good from our mother's closets.
There are so many good things about this fabric and we are going to reveal all of them to you, today. A Banarasi silk lehenga is great for anyone at the wedding, from the bride to the bridesmaid, or even for guest, if they know how to style them properly. Check out how amazing and beautiful these lehengas look.
1. The bridal Banarasi silk lehenga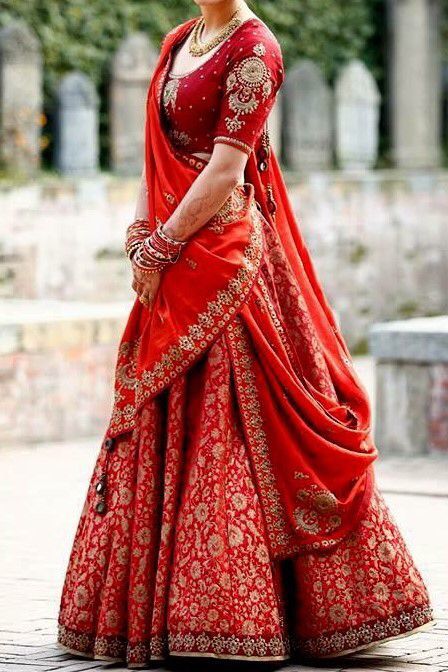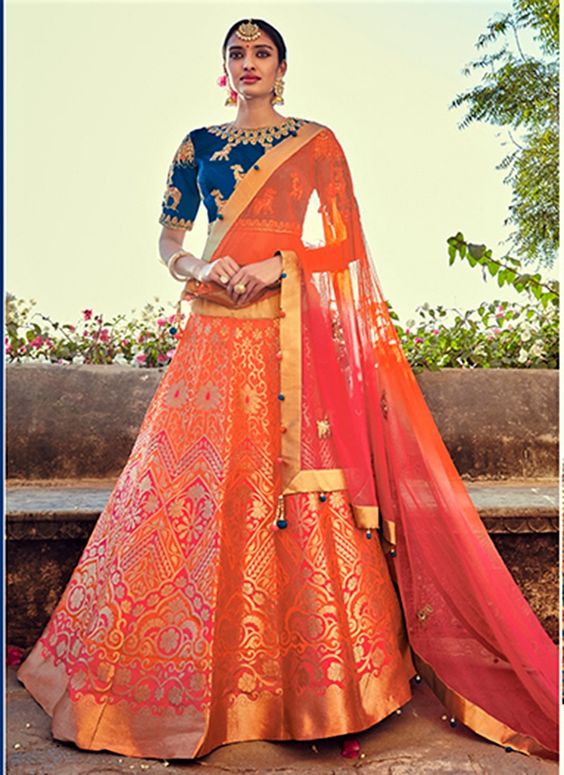 If you're a bride looking into the concept of Banarasi silk wedding lehenga then there are some things that you should definitely know. Banarasi silk is one of the easiest fabrics to style and pleat, according to your liking.
2. Multi-use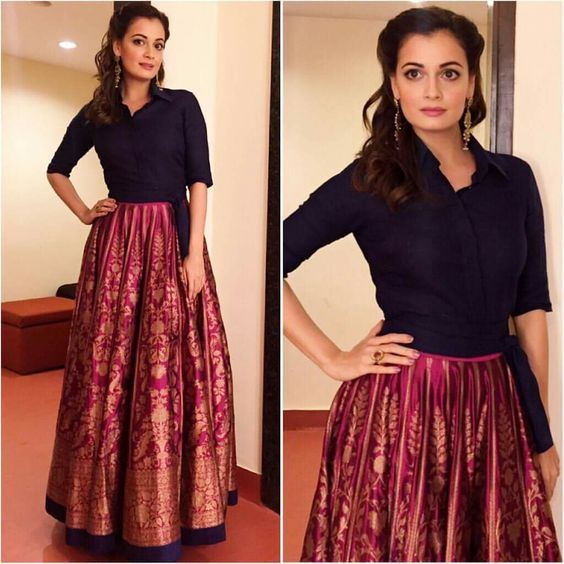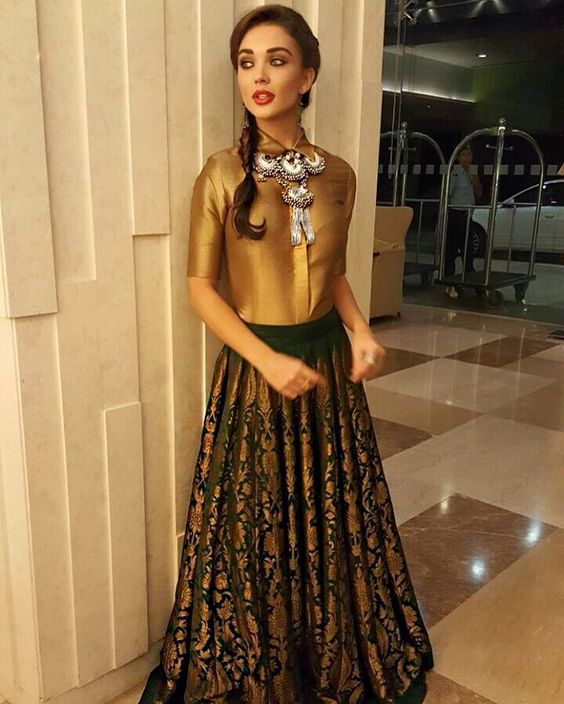 If you're a bride who has gone with a Banarasi silk lehenga for their D-day and would like to use the same lehenga again, then it's totally possible. Just pair the lehenga with something lightweight and contrasting, and you're good to go.
3. Lightweight
Bridal lehengas often weigh a ton and easily submerge the bride as a whole under it, however, the same just can't be said about Banarasi silk lehenga. They are not always heavy and can be made as per the bride's liking, but this doesn't mean they won't look good.
4. Royalty
https://www.instagram.com/p/BdjlPcTARqP/?utm_source=ig_embed&utm_campaign=embed_profile_upsell_control
There's nothing more royally upheaving than Banarasi silk as a fabric. It has been known for bringing in that royalty with it and the concept has stood the test of time. Anyone wearing a Banarasi silk lehenga just looks like they stepped out of a royal painting at this very second.
5. It looks great on every body type
There's hardly any body type that Banarasi silk lehenga is just not made for. A flowing silk fabric gives your body a softer silhouette, making you look shapely. Even if you have a slimmer figure, you can opt for a Banarasi silk lehenga with extra added kalis that can give you a fuller look. All in all, the fabric looks amazing on everyone.
6. It's timeless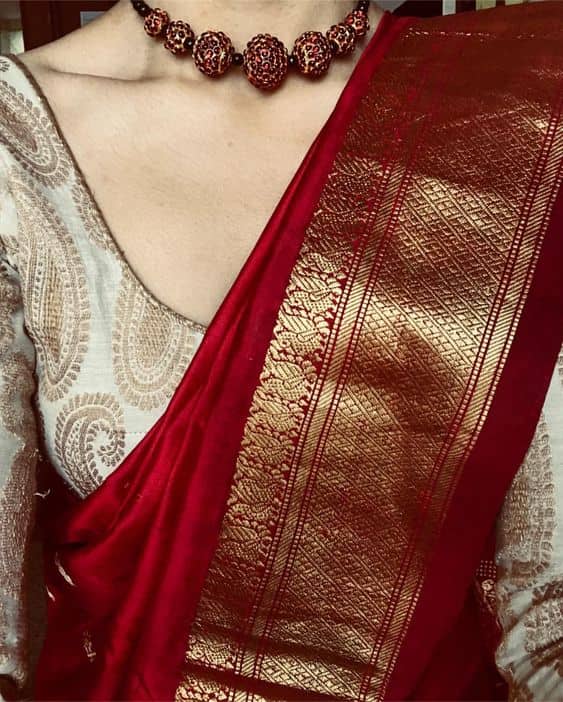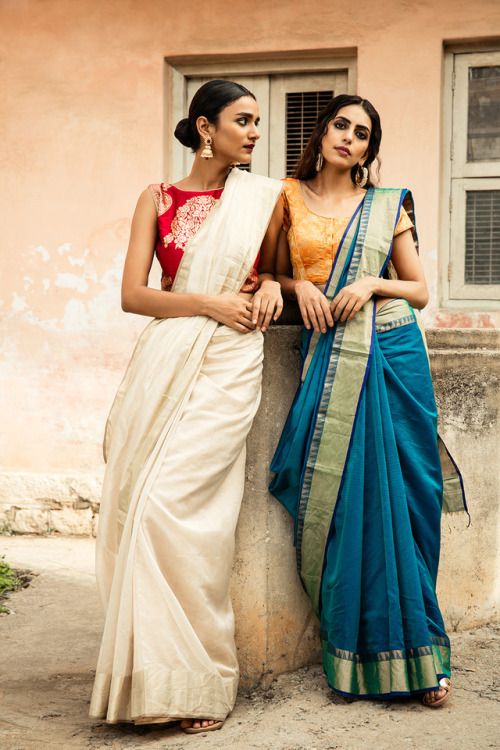 Even though the trend of Banarasi silk is back, but the reality is, it never really went out in the first place. Banarasi silk has always been there in your mother's closet which she occasionally takes out for a spin at an extremely close or glamourous wedding function. Which makes this fabric timeless.
After going through all of these small bits and bobs about the Banarasi silk fabric and lehenga, we just fell more in love with them and would definitely go with something on similar lines in the next wedding we attend. What about you?
Jyotsna Amla