Social media and the Internet has pushed people to produce and make some of the most obnoxious and weird things in order to gain traction and get people talking. Social media has pushed the narrative of 'bad publicity is also publicity' so gravely that one can't even choose to go in the right direction, nowadays. The entire who could be more abhorrent with their speech, ideas and fashion sense surrounds us all and we don't know if it would ever go away anymore.
One of the biggest contributors to this narrative is the fashion circle, which since the beginning of time brought something new, something whacky and something out-of-the-box for people. But with social media at its peak, the fight to be on the top is becoming more and more harsh and crazy every day.
The newest contributor to this phenomenon is Balenciaga T-shirt Shirt, which is a t-shirt with a shirt attached to it. Can't picture our words? Here's a look at the masterpiece created by the high-fashion brand Balenciaga.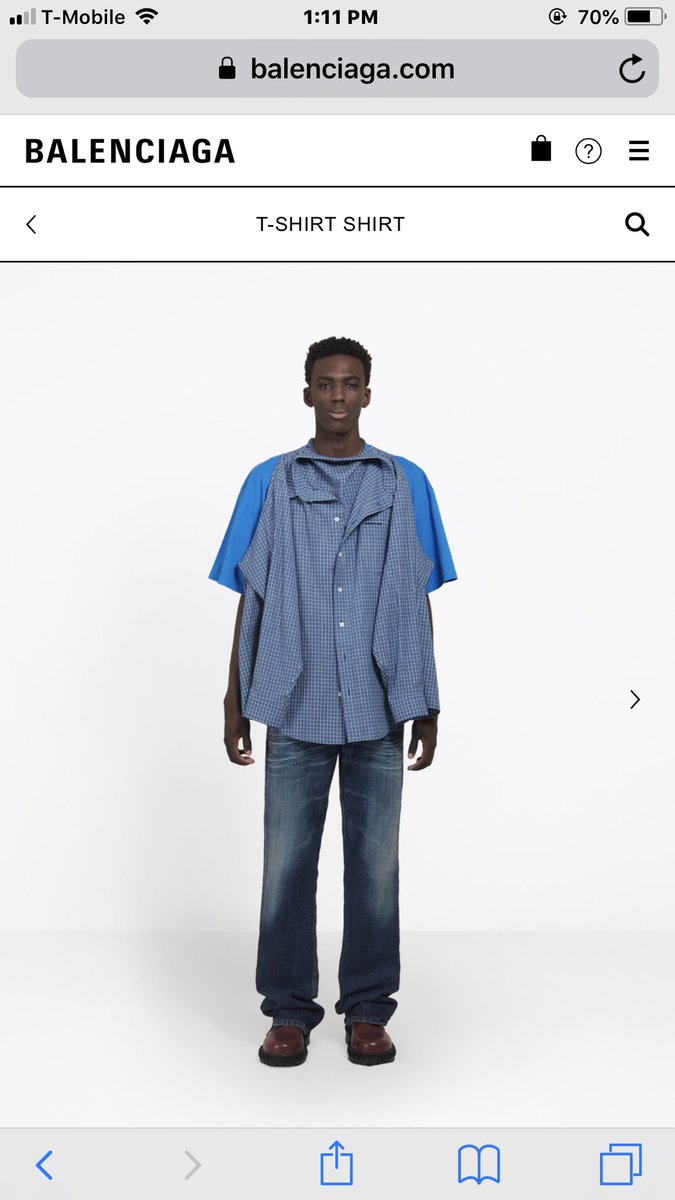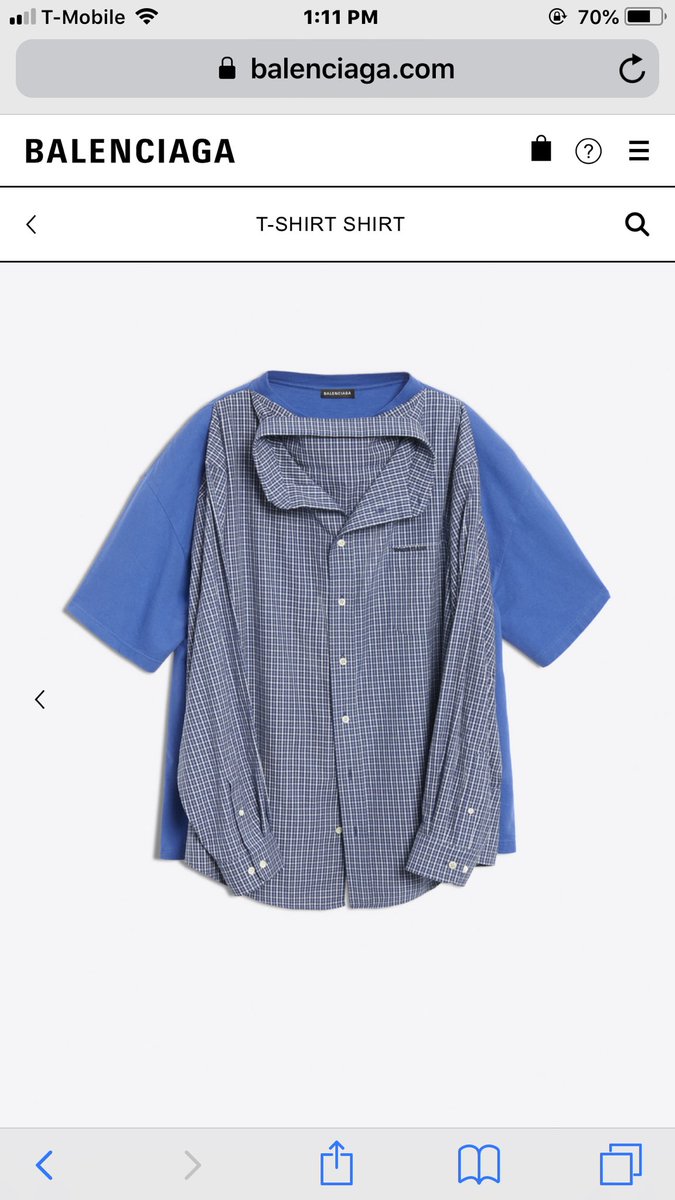 As objectionable in each and every sense this fashion product looks, it will make you more pitiful about the buyers after knowing the price of this product. So, Balenciaga T-shirt Shirt has been priced at $1290 which translated to almost Rs 87,500.
Shocking? We know. The entire thing has made us think how different one has to be in order to look and feel fashionable. Much like us, even others on Twitter were not able to wrap their heads around this news and this is how they responded to it.
https://twitter.com/MallyMack_/status/1000454777963085824
https://twitter.com/aidaniflores/status/1000901280351637504
— Joven Dios (@Linux_OS_) May 26, 2018
this makes me wanna cry idk

— – (@James32Webb) May 26, 2018
Somewhere out there is saying this is art and that we wouldn't understand

— O. Ingram (@oscarrr1990) May 26, 2018
https://twitter.com/rippleffects_/status/1000502573726683136
I can only imagine the runway convo for this. "And here's Elian walking in his Gucci shoes and the new t shirt shirt. Only 30 of these exist."

I wonder why 🤔

— Obi-wan Quenobi 🧘🏽‍♂️ 💫 🌌 (@_weirdque) May 26, 2018
The boy really asking himself tho pic.twitter.com/R58a944NsF

— 𝓂𝑒𝓊 𝒷𝑒𝓂 (@dbrdbc) May 27, 2018
when someone asked y did you buy this shirt? you say… oh… im going for cojoined twins look..

— Q (@Mr___________Q) May 29, 2018
— ♥ 𝓶𝓪𝓻𝓼 ♥ (@Meowwwissa) May 27, 2018
Hey @BALENCIAGA,

I just made my own Double Shirt and it didn't cost thousands of dollars! pic.twitter.com/8daWqAGy7C

— Mike (@AH_Mike) May 28, 2018
Finally! A fashion retailer that caters to Cuato! pic.twitter.com/R1GqOGiE5E

— Prork (@Prork) May 28, 2018
https://twitter.com/sammwmc/status/1001044164405055490
https://twitter.com/misslaneym/status/1001228021343379460
Would you even think about wearing something like this Balenciaga T-shirt Shirt, had it not been priced at this crazy amount?
Jyotsna Amla