Black has been in fashion ever since one knew what colours actually are and how they can incorporate them on their clothing. In fact, black is known to be the universally pleasing colour with which you can absolutely never go wrong with, and there are tons of All Black Outfits For Men to choose for different occasions.
From a super casual look to a super formal look, you can get yourself ready and look chic while being in black from head to toe. Moreover, it gives you the opportunity to look mysterious and secretive, since black as a shade is associated with mystery.
Black Mens Fashion
Sadly, there are some who think that black, as a shade, is very monotonous is nature and can be repetitive and even boring. But those people are wrong, so wrong because there is so much that one can do with black clothing and we're going to give you all a rundown of all the possible opportunities that all black casual outfits for guys have.
4 Different Looks With All Black Outfits For Men :
1. Casual Look
Nothing screams chic and smart than some super casual all black outfits for men. They are easy to carry and one doesn't need to put a lot of thought into it, something that totally encapsulates the beauty of a casual look. All you need for this look is a black t-shirt, don't even think of oversizing it because nothing looks shabbier than a super loose black t-shirt. Get one that is fitted nicely and pair it with jeans that are ripped right around your knees and some black trainers. One can rock this particular look, day in and day out without any demands which makes it very reliable for people who fear taking risks in the fashion department.
2. Smart Casual Look – All Black Outfits For Men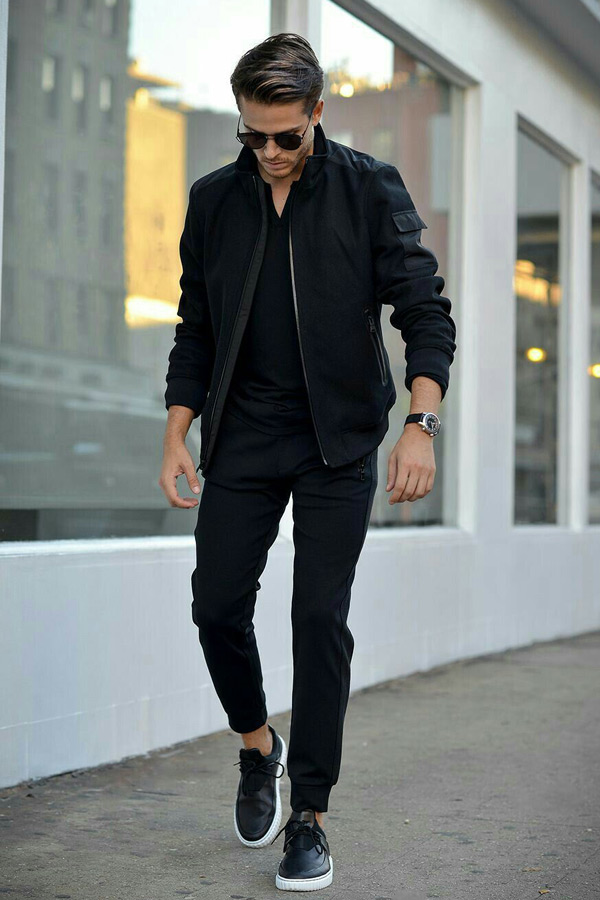 A smart casual look is basically a level up from a simple casual look and everyone needs something like this in their routine every now and then. Plus, all black casual outfits for guys can easily be transformed in the smart casual look section. For this, you will need some black chinos and black button up, and that is all. Everything to make you look great and put together is right there and it is so easy to put together.
3. Formal Look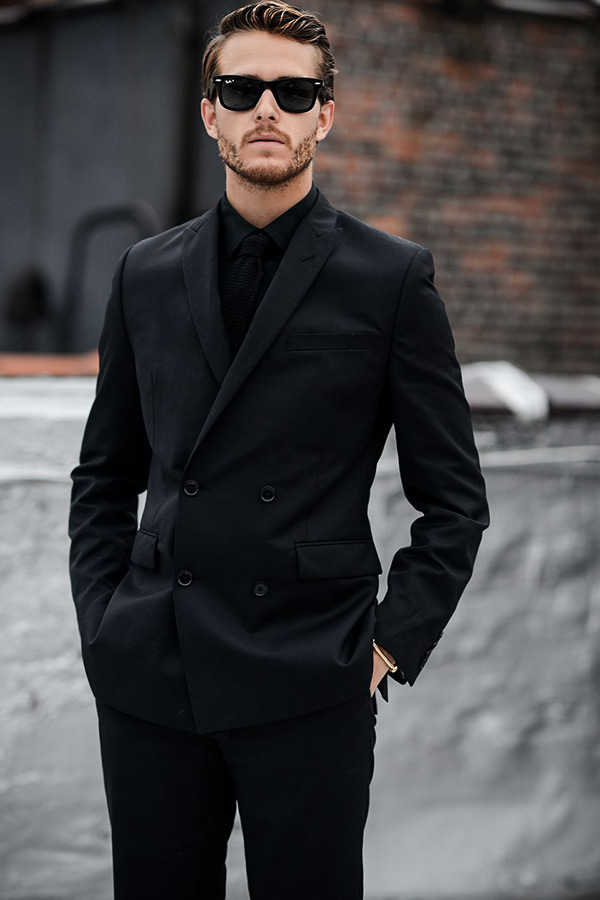 Now formal look in all black outfits for men might seem like a tricky hike, but it isn't. There is so much that is available in the formal category in black to choose and play with. For starters, you should always have a black suit which can easily be transported into whatever vibe you are going for. It will pair nicely with a formal shirt or t-shirt in black and black formal shoes to complement it and trust us, you'll be the center of attention of any event you are attending.
4. Party Look – All Black Outfits For Men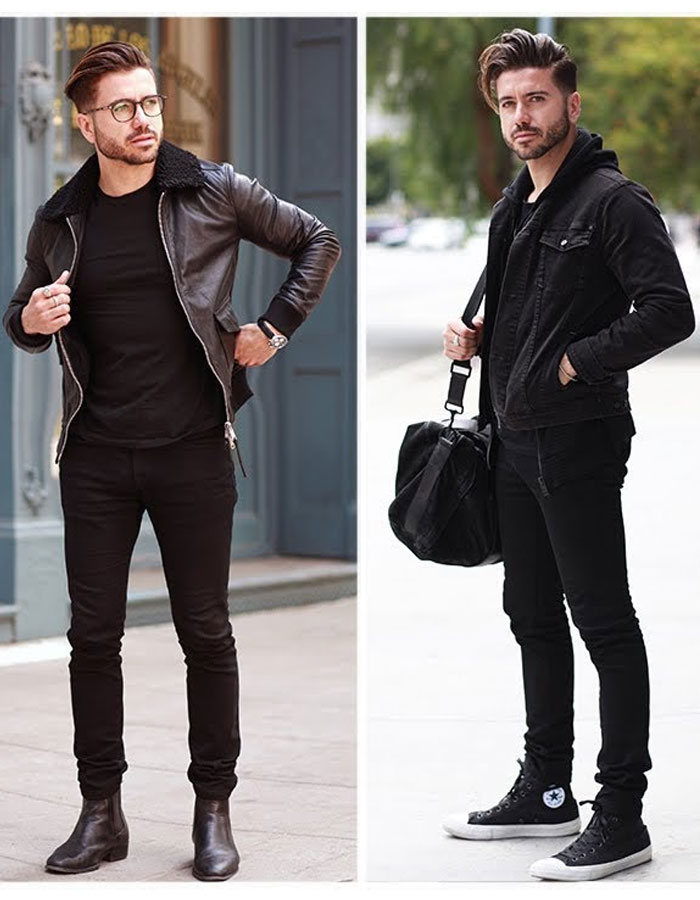 Have a party to attend and you want to make a statement? Then all you need are few options in all black outfits for men department. You can simply pair your casual look with an amazing black leather jacket and some black leather boots and that's it. You're it for the party. Again, for some, this might look very emo or grungy but if you are feeling yourself then you are feeling yourself and looking great at the same time, there is nothing stopping you.
Suggested reads: Look Dapper In All White Outfits For Men
These were some of the all black casual outfits for guys suggestions and while we have mentioned all the things that you can buy, or most probably would have in your closet, there are certain things that are an absolute must, especially in black. Here is a rundown for all of those things.
Must Have
1. Black ripped jeans are a life saviour and they can transform any mediocre t-shirt or shirt into something good, so invest in a good pair of those. Plus, they are an absolute must for good all black outfits for men.
2. Black sneakers have been in fashion for a long time and they need to be in your wardrobe, ASAP.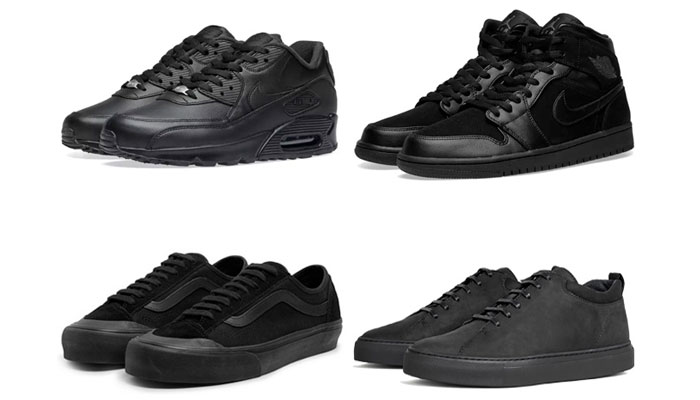 3. Black sunglasses are must whether or not you are looking for some suggestions in all black outfits for males department. These save you from the sun and make you look good, what else one wants?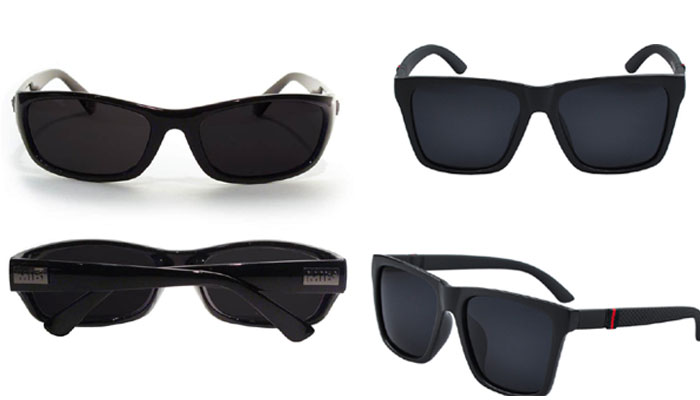 4. Blackcaps or beanies are other things that can elevate any ordinary winter look.
5. A backpack to keep all of your essentials and things you will need throughout the day.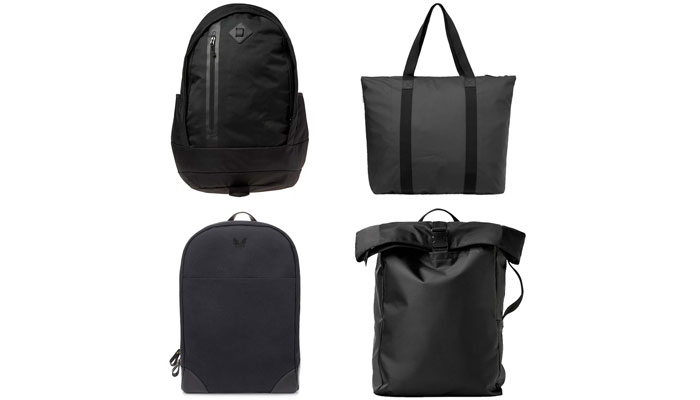 That is it for our advice on all black outfits for men and what should one be looking for for certain looks and occasions. Have something essential to add on to this? Let us know in the comment section or reach us through our social media.
Jyotsna Amla