We have officially stepped in 2018 and this means no more old styles and fashion statements. This is one of the most exciting times of the year when you get to go through your fashion and in-style knowledge around like confetti and come out as the most on-point person in the crowd. Or you can either wait for the fashion trends to be completely out in the market and then become one of those sheeps in the heard, the choice is yours.
However, anyone can tell that it's more exciting to lead the crowd than being a part of it.
Which is why we're here to make you one of the leaders of the crowd. Pull up your socks and get to know all that's about to trend in 2018 on the fashion front. This entire piece will help you in being up-to-date with all that's going to create a huge hype on social media as well as, on the runway. Check out the fashion trends of 2018.
1. Transparent Everything
Last year, transparent and plastic clothing items debuted in the market, however, they're just there to support the clothing. But this year, they'll come in full force. From shoes to cardigans, transparent would be everywhere and no matter how much you hate it, there will be a whole lot of teens sporting the style out in public and on social media.
2. Embellished denim and bell bottoms.

Congratulations everyone, the 80s are back and we're absolutely not cribbing about it. Let's be real, denim just can't leave our lives which is why the fashion around it comes back after a decade or two. Finally, all those who hated slim fits can find a resort in bell bottoms that are extremely comfortable and look super chic too. Embellishment and sequins are another things that would play it big.
3. Big Sleeves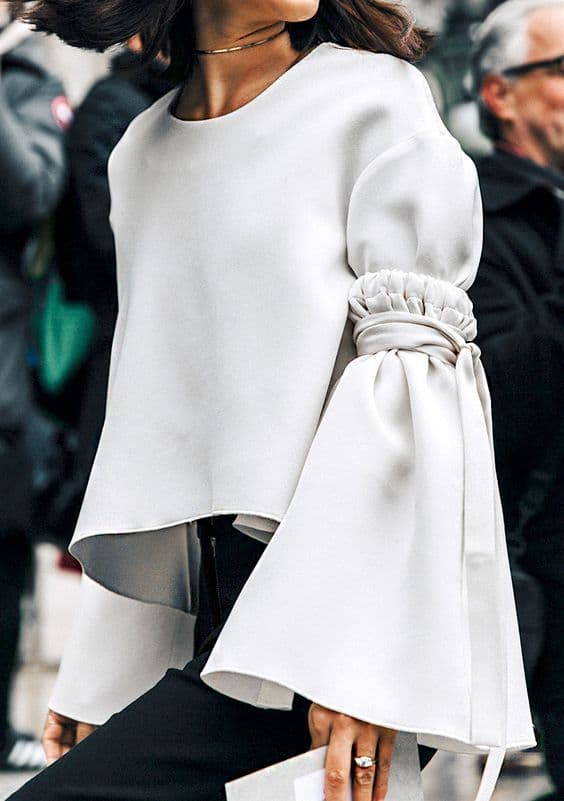 Big and statement sleeves were all over last year and thankfully you'll be able to utilise them this year too. They are not going anywhere and you can once again utilise the extra room in the sleeve department while being on-trend at all times.
4. Statement Earrings
Big hoops and statement earrings are the fashion trend of 2018 that we all needed. Finally the world is trying to move forward the choker trend, and frankly, it's high time. We can no longer choke our neck in the name of fashion for the fourth year in a row. It just has to stop!
As for these big-ass earrings, they would save a lot of your time which otherwise goes down the drain all because you don't know which necklace matches which earring, and all that facade.
5. Mini Sunglasses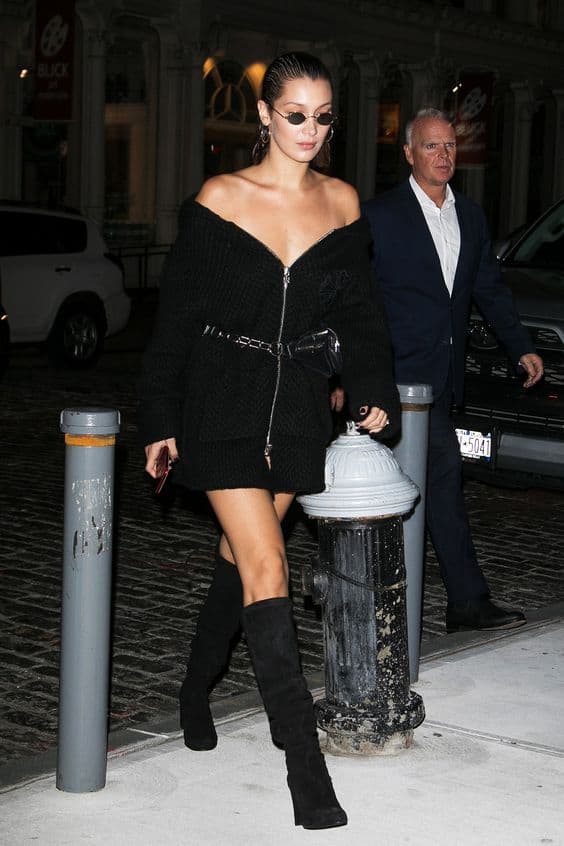 Another trend from the past is back in 2018s. It's the trend of those Mini Sunglasses that can turn anyone into one of those super stylish and mysterious celebrities from the past. Supermodels like Kendall Jenner, Gigi Hadid and Bella Hadid on Instagram have already started picking up on the trend.
6. Lavender
If you're not yet aware of the colour of the year, then wake up and smell the coffee. Pantone has decided on UltraViolet as the colour of 2018, which is precisely why the rise of lavender will be visible everywhere. This fashion trend of 2018 is more like the colour which will be introduced in each and everything. From heels to coats to bags, lavender would be everywhere.
7. Newsboy Caps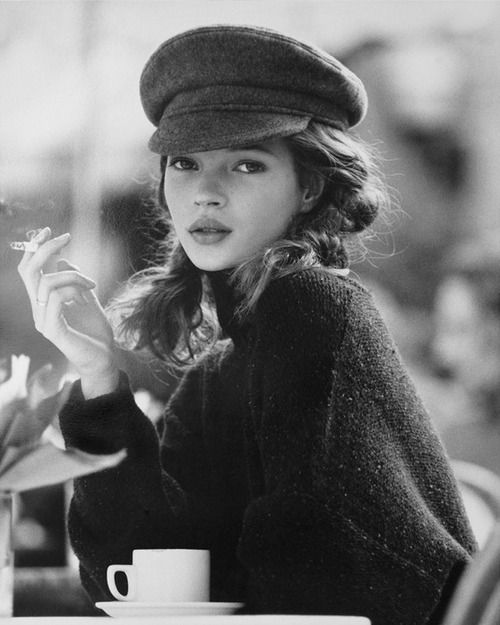 Newsboy caps are already everywhere on the Instagram. Almost every influencer and Instagram model is sporting one and frankly, it just looks too good to miss out on. So, if you've any desire to be one look apart in the crowd, then get your hands on one immediately, before the newsboy cap season gets over.
8. Fun Suits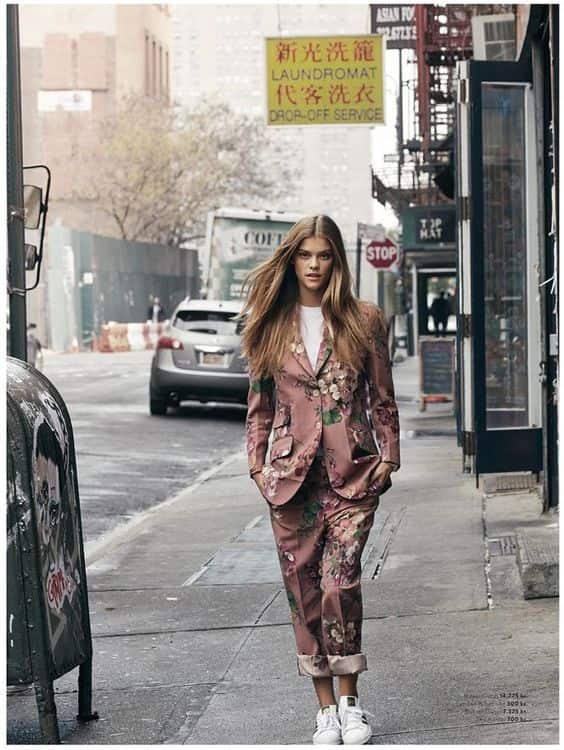 Suits, especially fun suits, would be everywhere and all thanks to this fashion trend of 2018, we'll be able to power dress and feel confident at all times. Now, who doesn't want to indulge in a trend like that? The crazier and fun the pattern is, the more stylish and on-trend your suit is.
9. Logomania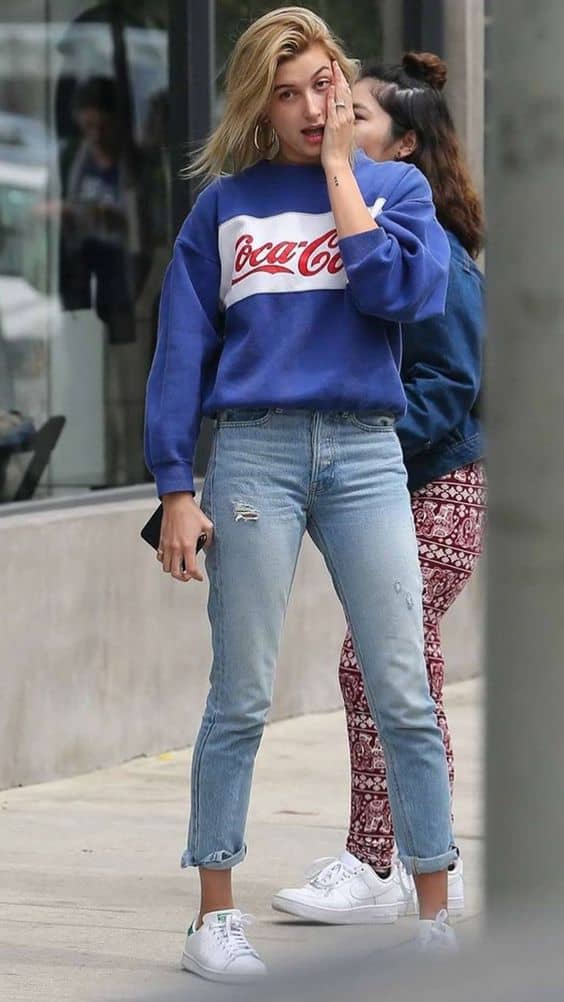 We all have survived through the time when huge-ass logos were everywhere, majorly on those who wanted to flaunt the brand they wore. Sadly, logomania is back and this time it will be bigger than ever. Minimalism was the thing of past, now you need to have those huge Adidas and Fila sweatshirts to make it to the cut.
So, are you ready to take on the world in 2018 with these fashion trends?
Jyotsna Amla