Tiny Sunglasses can already be sported almost everywhere, from supermodels to actresses off-duty, almost everyone is seen wearing them. Why do you ask? Because it's making a come back and in the most glorious way in comparison to the 90s.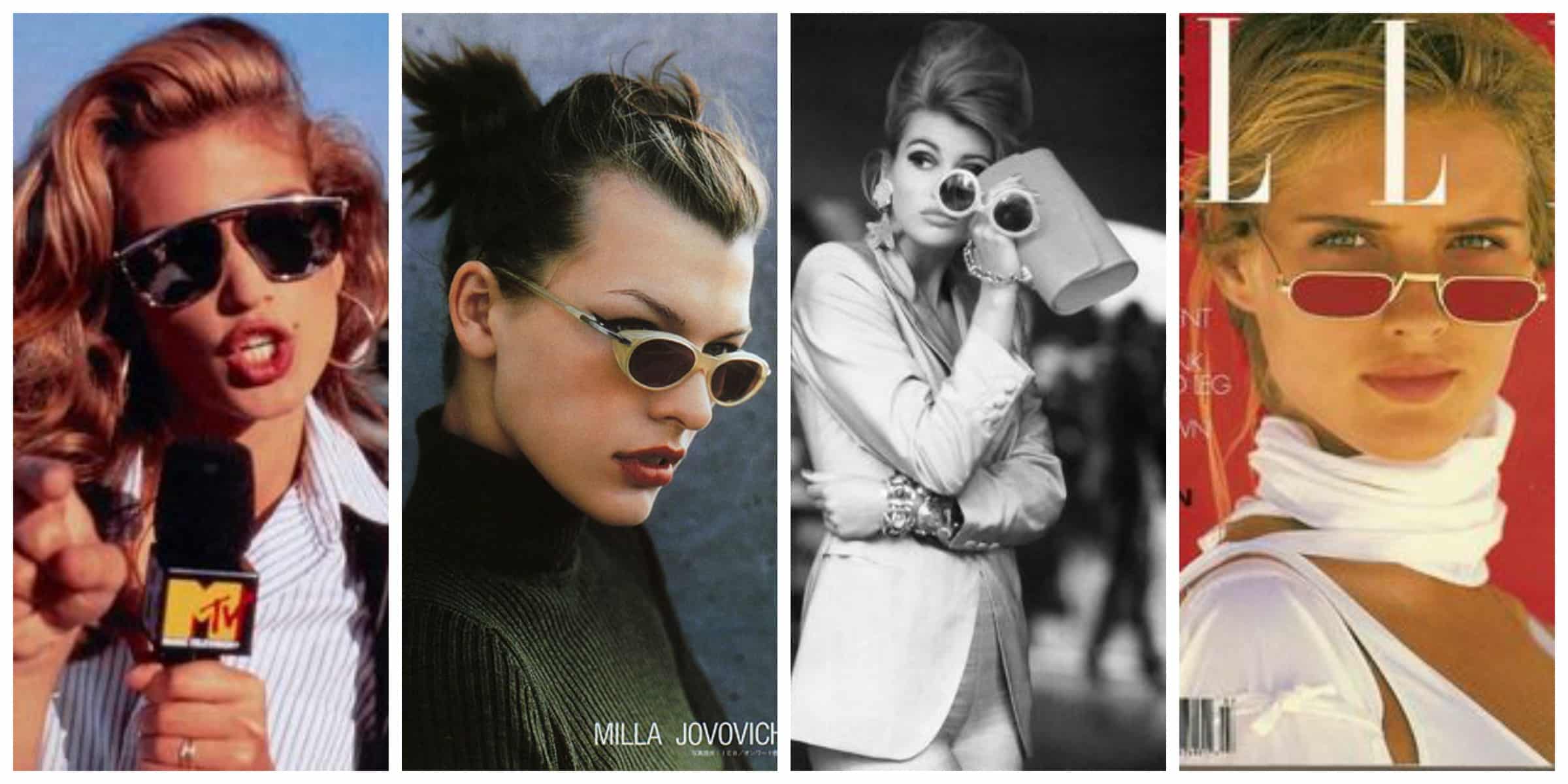 Even the most fashionable celebrity with the most amount of followers on Instagram – Kim Kardashian – rightly admitted to it on the latest episode of her family's reality show, Keeping Up With The Kardashian. Kim said, "[Kanye] sent me a whole email like, 'You cannot wear big glasses anymore. It's all about tiny little glasses." Which is so true, to be honest.
Celebrities like Gigi Hadid, Bella Hadid, Kendall Jenner and Millie Bobby Brown have been sporting these tiny sunglasses for a long time now and they look absolutely amazing in them. These tiny sunglasses have a bit of an odd, yet attractive feel to them, which makes it so interesting. While the trend was huge in the 90s among the A-listers in Hollywood, the recent comeback is creating huge waves on social media today, something that didn't even existed back in the day.
Today, everything trendy is driven by social media which makes the entire experience so quick, yet ever changing.
Even though these tiny sunglasses don't have practicality attached to them since they don't really block any which kind of UV rays possible, it's the trend factor which makes the difference.
But as cool as this trend looks, one just can't easily sport them. You indeed need to be well-versed with fashion and how it works, to make tiny sunglasses work for you, which is why we have decided to gather 10 tiny sunglasses inspo for everyone who wants to try the trend for themselves.
1. Selena Gomez is known to be the best at this game.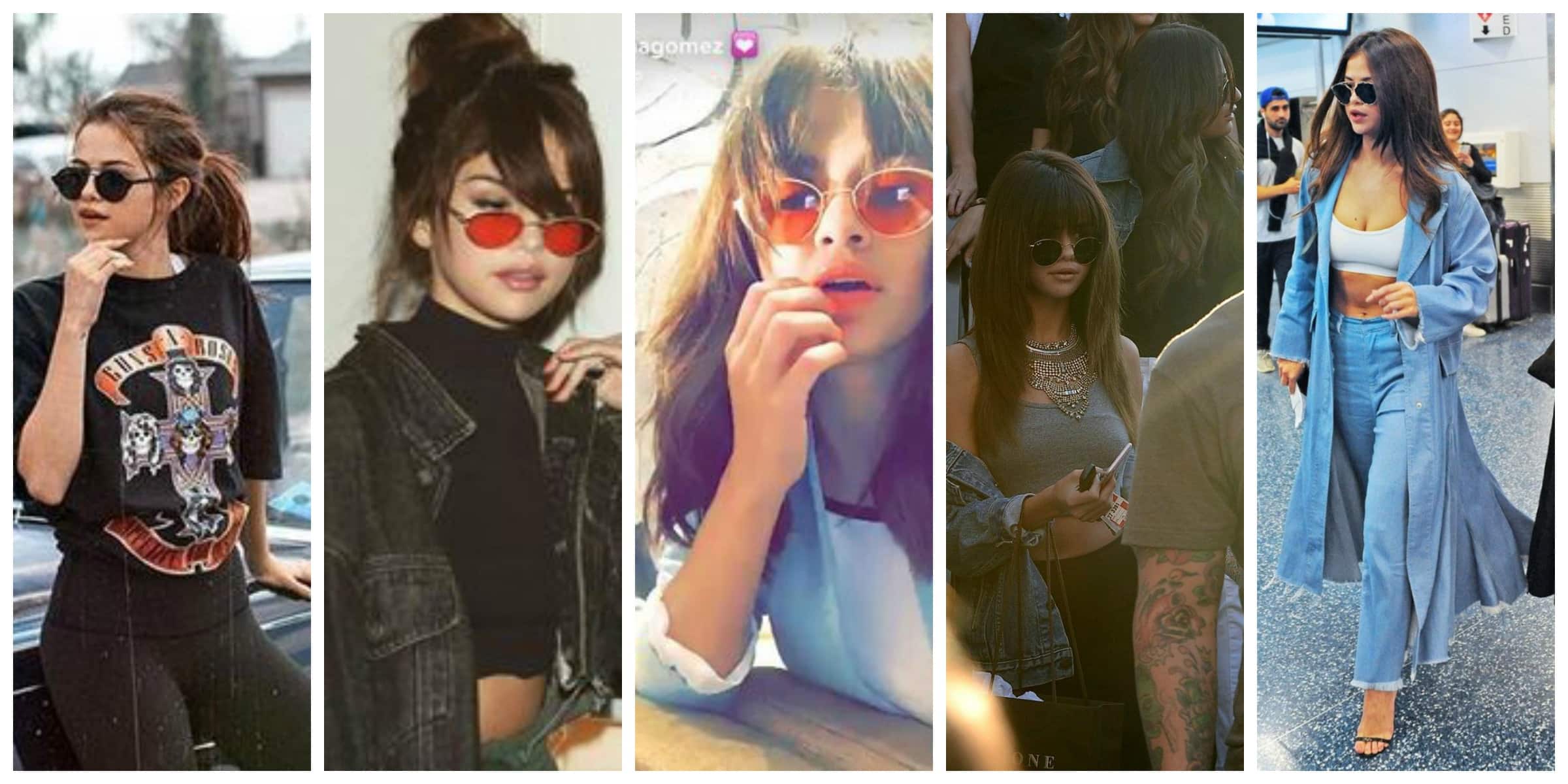 2. The good old tiny sunglasses time.
3. Bad girl RiRi is always on point with her trend same goes for the tiny sunglasses trend.
2.7m Likes, 26k Comments – @badgalriri on Instagram: "it's phuck all y'all season."
4. You can also go for something as narrow and classic as this one.
165 Likes, 21 Comments – BAR VAYER. (@barvayer) on Instagram: "Darling, don't be like the rest of them. #90ssunglasses #vintage"
5. These wide tiny sunnies would make you stand out in the crowd.
165 Likes, 21 Comments – BAR VAYER. (@barvayer) on Instagram: "Darling, don't be like the rest of them. #90ssunglasses #vintage"
6. Kim K is allowed to wear just these kind of sunnies this season.
7. An ultimate fashion accessory.
8. These make all the head turns.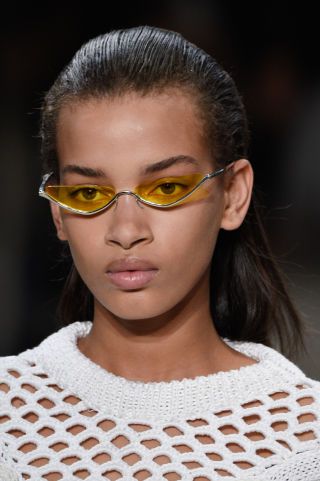 9. They go well with formal/professional wear too.
10. Remember: Lisa Bonet has always been on trend and cool.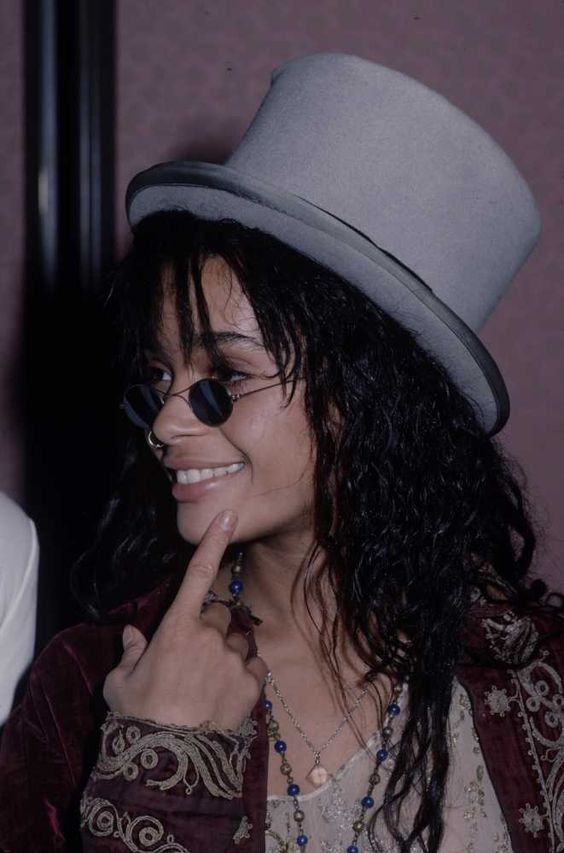 These 10 inspirations to carry and style tiny sunglasses show you how easy the entire trend is to sport, and how effortless the entire thing looks.
Jyotsna Amla