There are some people who live life in comfort and simplicity and who don' t give a single damn about brands, luxury or spending money on anything that is merely made for show-off. And, then, some people like to spend their hard-earned money on the finer things in life that give them happiness and a sense of style.
For the latter audience, brands like Louis Vuitton, Givenchy, Cartier are not just names but assets that they can hold for forever. And, these are also some of the brands that probably cost more than properties at a time, which is why we decided to accumulate a list of the world's most expensive sunglasses brands for everyone who has a thing for sunnies and accessories in general. 
Now, accessories can instantly amp up any outfit. Not feeling an outfit and think that it's too boring for your mood today? Add a necklace, bracelet or a pair of really cool sunnies and suddenly everything changes. You have a more put-together look and an outfit that has instantly switched sides from a bland and boring one to a peppy and fashionista one.
You can buy a pair of sunglasses at almost every shopping site and the market today, but something you just can't fake is luxury sunglasses that come at a price point that we're all working towards.
And, if you're someone who likes to experiment with their looks and have a kickass sunglasses game then you should definitely know about some of the world's most expensive sunglasses brands.
These brands cost a bomb but then they have a name alongside to kinda-justify their prices and the look that one can't get anywhere else.
These are the brands that celebs swear by and are always rocking whenever they're out in the sun, from their gym look to lunch looks to airport looks, sunnies from these brands would definitely be featuring in those looks. 
1. Bvlgari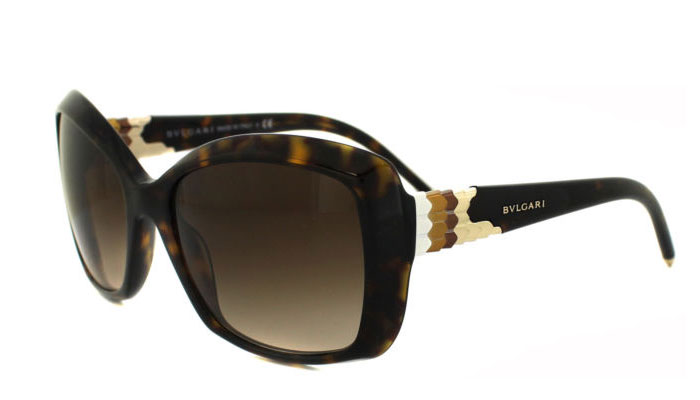 Bvlgari is an Italian luxury brand which is known for its collections of exquisite jewellery, watches, sunglasses, fragrances and other accessories.
It was founded in 1884 in Greece as a single jewellery shop and over the years it grew into this massive brand that is known for all things luxury and a dream for everyone who likes shiny, glam and luxurious things in life. 
2. Cartier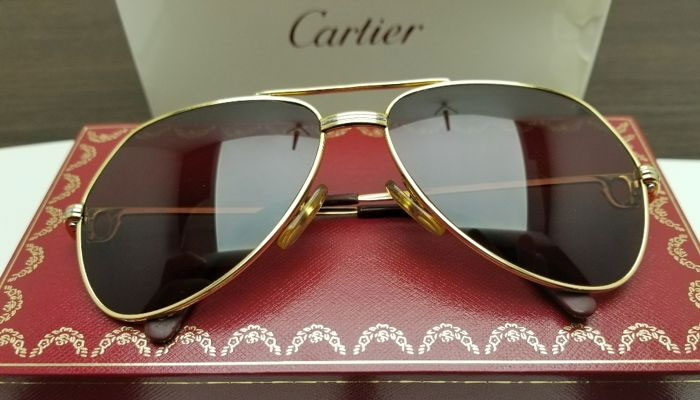 Cartier is a French luxury brand that is famously known for their jewellery and diamonds, and accessories infused with those diamonds and gems and other jewellery.
Founded in 1847, the company remained under family control until 1964, after which it turned into this conglomerate that designs, manufactures, distributes and sells their goods and is a subsidiary of the Swiss Richemont Group. 
Cartier is another one of the world's most expensive sunglasses brands and is especially known for their big sunnies with diamonds and other stones studded on them.
3. Chopard
Another one of the most expensive sunglasses brands in the world is Chopard which is Swiss luxury brand that has been around for hundreds of years, however, has been made famous by Priyanka Chopra among the pop-culture nerds in India, very recently.
Chopard is essentially a jewellery brand but they are now also in the watches and sunglasses business. 
4. Dolce & Gabbana
D&G is another brand that is known for luxury at its best and has been around for a long time now. It is a rather popular brand among celebs and the same can be observed in a variety of rap songs that talk about money, luxury and finest things in life.
Dolce and Gabbana are especially popular for their sunglasses collection which comes in a variety of range and price points. So, you won't need millions of dollars to even think about owning a D&G sunny, just for some particular models. 
5. Chanel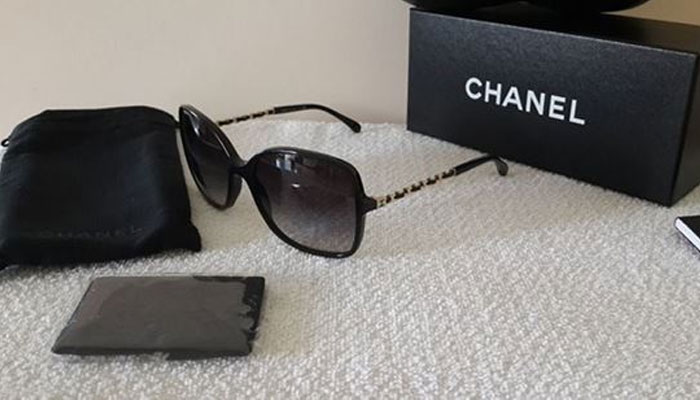 If one is talking about anything luxurious and expensive then you just simply can't miss out on Chanel as a brand that is known by each and every person in this world.
The name is synonymous with money and luxury and the same can be seen on its price tags and the love some of the most iconic celebs have for it, particularly Marilyn Monroe.
Much like in any other category, Chanel is also one of the most expensive sunglasses brands in the world and their sunnies look absolutely stunning with the iconic logo on the sides of them and the bling that is added to certain pieces. 
Also Read: Most Expensive Watch Brands
These were some of the most expensive sunglasses brands in the world and also iconic ones that are known for their brand name, design and quality that is meant to stand the test of time for a long-long time.