Getting a tattoo? Then there are a lot of things that you need to know about the entire experience. Here are some do's and don'ts of getting a tattoo.
Getting your first tattoo is an experience that many consider being a rather special occasion. For a lot of people, getting a tattoo is their first commitment to something permanent because of which there's so much to look and think about before sealing the deal.
For some getting a tattoo hurts a lot, for others it doesn't. Various instructions and things-to-keep-in-mind are reminded to you, and at times by people who don't even have a tattoo on themselves. There's a thing about how everyone wants you to think twice about your decision and while it's not wrong, it gets irritating after a while. How difficult it's to understand that you already know the implications of something permanent on your body? No much, I guess.
So, we thought of discussing all the do's and don'ts of getting a tattoo that also involve all the before and aftercare of a tattoo. This includes the choice of tattoo, as well as the entire aftercare process.
1. Relationships are not permanent, however, tattoos are.
One of the most important do's and don'ts of getting a tattoo is the kind that you're getting. Every tattoo artist advises their customer of not getting the name of their boyfriend, girlfriend, wife or husband, on them. This is because, while a relationship might not last forever, a tattoo will, and in such case, you don't want to carry a name on your body that you don't even associate to anymore.
2. Drink a lot of water, a night before.
Being well hydrated is the key to success in major aspects of life, and the same goes for this one too. Try to drink plenty of water a night before you're getting a tattoo. This way, the well-hydrated skin will not reject the ink at all, which means lesser time on the chair.
3. Don't move a lot.
Yes, it's frustrating to sit in the same position at the same place for long, however, when you're getting a tattoo, it's mandatory. Plus, it also lets the artist know that you respect and appreciate their work, which is always good since they're working on something permanent on your body.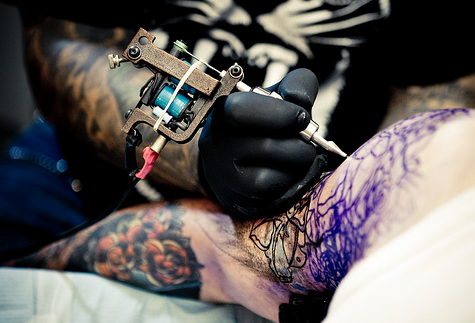 4. Don't mess with the covering of the tattoo.
Keep the covering on the tattoo, at least for two hours. This protects your newly-done tattoo from dangerous bacteria, which further protects you from infections.
5. Clean it with care.
Always use lukewarm to warm water for cleaning your tattoo and along with it, use a mild soap. Don't use any loofah or sponge, until the tattoo is healed. Also, pat dry your tattoo with a light soft towel.
6. Wash and moisturise your tattoo, at least twice a day.
Until the scab over your tattoo is gone, remember to wash and moisturise your tattoo at least twice a day. However, do not over moisturise your tattoo as even this would be bad. The initial healing process of a tattoo is at least two weeks long.
7. Do not scratch the tattoo.
No matter how much you want to scratch or pick at the tattoo, just don't do it. This often happens when the tattoo is healing itself and if you do so, then it can turn into something disastrous for it.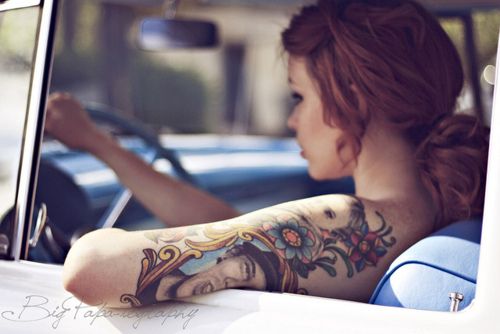 8. Do not expose the tattoo to direct sunlight.
There's nothing more harmful than direct sunlight for your tattoo. Sunlight could cause the colour of the tattoo to fade out.
So, these do's and don'ts of getting a tattoo will make your experience much more worth and pain-free. What else do we want in life?
Jyotsna Amla