Summer is the perfect time to plan for some good vacation time where one gets to eat great good and devour books with good characters and storyline that will stay with you for a longer time. Somehow, every book that we read in the summertime stays with us in some way or the other, because of which the whole best summer reads are a thing and in order to contribute to it, we have compiled our very own best summer reads of 2019.
If you're someone who is a lover of words and likes to read and travel to a world far far away, all because they truly love it, then this is definitely the right place for you.
We have compiled some great books that people just can't seem to stop talking about. While some have already been on the bestseller lists, others have been part of some prestigious book clubs that celebrities and book lovers from all over the world, follow religiously. But, at the core of it all, these are great books by great writers who're telling some great stories about great characters, so much greatness at one place.
Excited about all of this? Then keep on reading this list of some of the best summer reads of 2019 that should be immediately updated in your to-read list.
1. City Of Girls – Elizabeth Gilbert
Elizabeth Gilbert is a household name with all the amazing and interesting books that she has written in the past and City of Girls is yet another brilliant book which makes it one of the best summer reads of 2019. The book is about an 89-year-old woman as she looks back on her life living in 1940s New York. If you're someone who likes to time travel through a book and has a keenness about understanding what people were like in a particular era then this one is definitely for you. City of Girls explores themes of female sexuality and promiscuity, as well as the idiosyncrasies of true love, a concoction of everything great and definitely a recipe for some of the best summer reads, ever.
2. Searching for Sylvia Lee by Jean Kwok
This is another one of the best summer reads of 2019 which was termed as the most anticipated books by some of the biggest publications in the world. It is a drama about a Chinese immigrant family, which eventually intertwines between three women – two sisters and their mother – and their quest to find out what happened to the eldest daughter. By the end of this, you'll be left with too much to handle and contain in yourself. The book is filled with secrets about families, twists turns and climaxes at every page.
3. What Alice Forgot by Liane Moriarty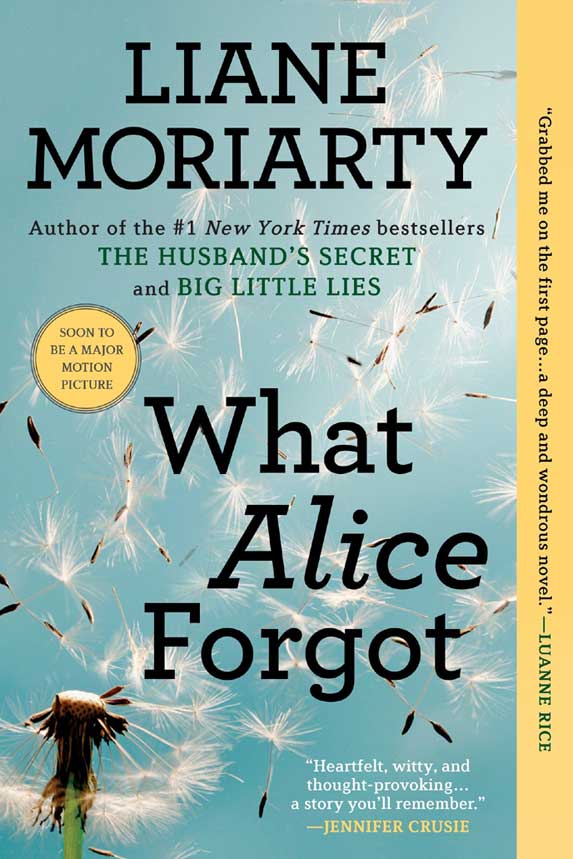 Liane Moriarty is the star author of this year, and of the previous two years, all thanks to the mega-success of her book turned TV show that has gathered worldwide interest and appreciation. The book is about Alice Love who is 29-year-old with a loving husband and happy family, at one point and suddenly she wakes up to her 39-year-old self who is getting a divorce and has three kids by her side. You won't be able to keep this book down and that is why it has to be on your summer to-read list.
4. My Lovely Wife by Samantha Downing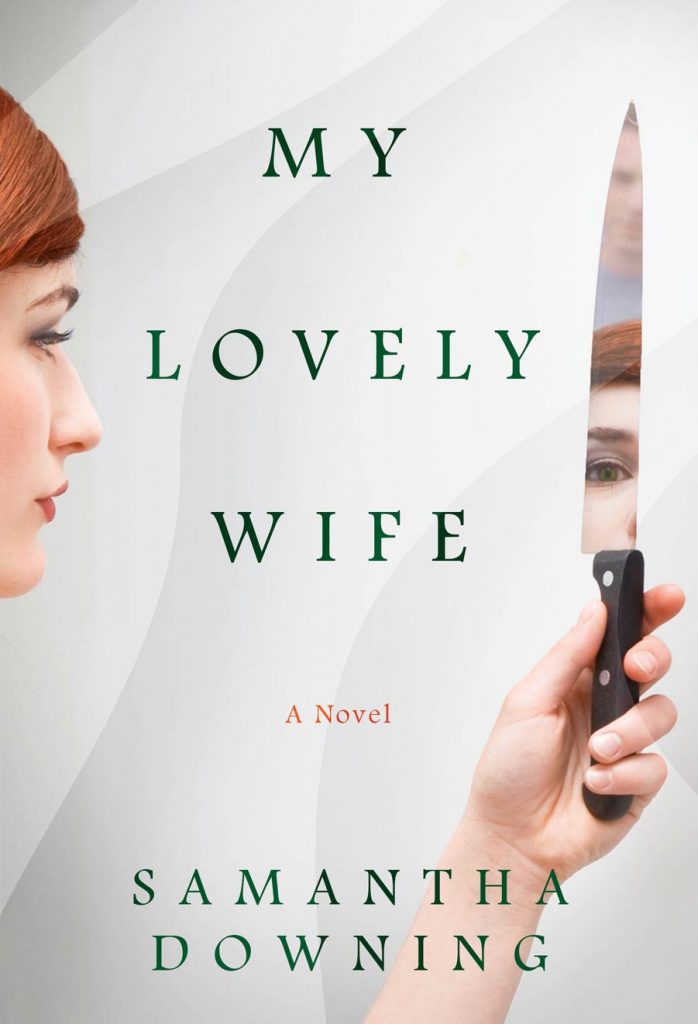 The book is everything that you never expected from it which makes it another one of the best summer reads of 2019 and a big hit among the book community. It's a dark, clever and a disturbing book is perfect for anyone looking for something that has more meat to it rather than a predictable story. Also, it is definitely for anyone who likes the mind-fuck genre, basically a book that was so unpredictable that you'll not be able to get it out of your mind, anytime soon.
5. The Upside of Falling Down by Rebekah Crane
This is another one of those refreshing reads that pick you out of the middle of mediocre storylines and characters hiding under the garb of great reviews and stars. The Upside of Falling Down is about Clementine who is a survivor of a horrible plane crash, however, now that she has woken up, she has no memory of her past. Beginning to panic, she escapes the hospital and leaves to find her memory, adventures and a little bit of love.
6. Becoming by Michelle Obama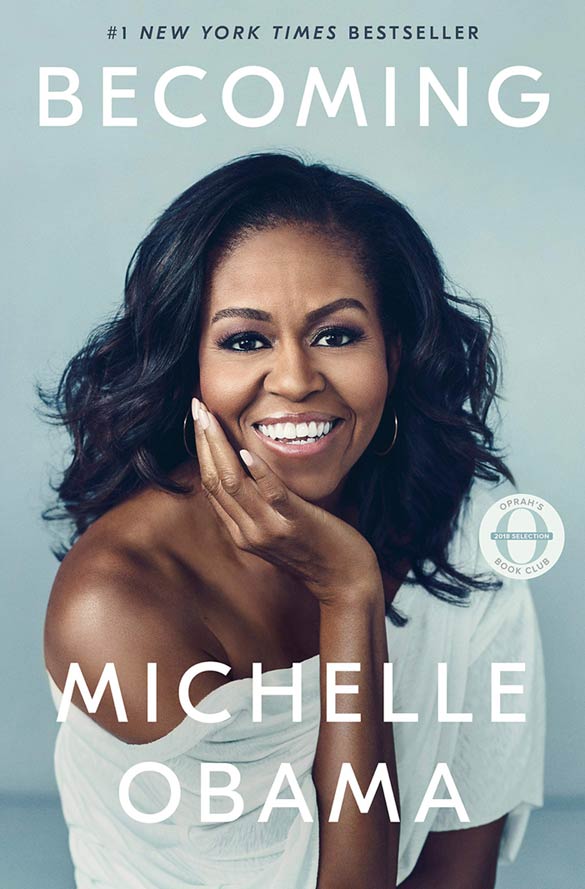 If you've not heard or seen this book almost on every bookstore, Instagram story or Twitter then you have definitely been living under a giant rock. This is probably one of the best summer reads of 2019, actually, it's one of the best reads of 2019. It is an intimate, inspiring and powerful memoir by Michelle Obama who writes about her accomplishments and her life's meaning in this great book. If you were ever fascinated by the Former First Lady and how her life was before, then you should definitely read it. Also, this should be read by every young girl who dreams and dreams so big that the world starts appearing to be smaller in front of her dreams. Becoming gives you the power to actually dream and go for it.
7. Where the Crawdads Sing by Delia Owens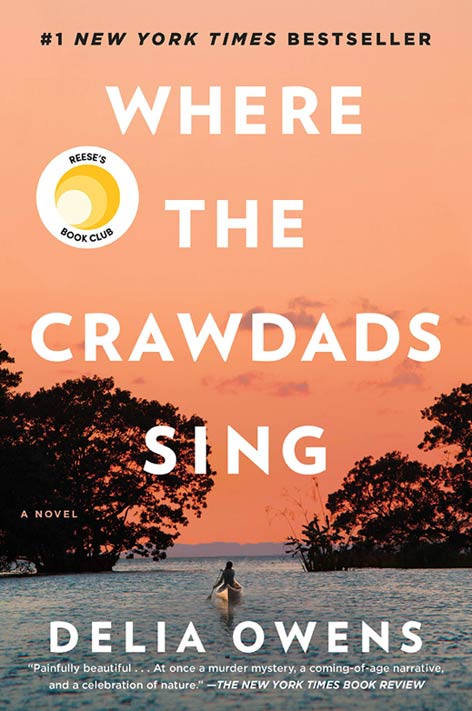 This is another book that is turning out to be a big release in the book industry, all thanks to Resse Witherspoon book club's approval rating on it. Where The Crawdads Sing is a gentle yet symbolic depiction of the valiant survival of Kya Clark. She is a reclusive young girl who has been abandoned by her parents, siblings, school system, and also be the entire town surrounding her, and what ultimately feels like life itself. This is the kind of book where you actually read about the protagonist grow and the development in their character from one stage of life to the other which makes the book an amazing shot.
These were some of the biggest and best summer reads of 2019. People have been talking about them, and raving about them, and if you're someone who likes to be up-to-date with the what's big in the community currently then this list is it for you.
Happy Reading!