Looking for Best Acoustic Guitars Under 5000? Well, your search ends here, check out some of the best guitars under 5000 in India:
"I believe every guitar player inherently has something unique about their playing. They just have to identify what makes them different and develop it." – Jimmy Page
Playing the guitar is an art you'll learn throughout your life. There is no end to it because it keeps teaching you new things as you keep learning. For learning, one needs the best equipment making it a smooth process.
For beginners, it's always recommended to start out with low prices but high-quality guitars. while developing a knack for it, you can always try out new guitars and add them to your collection. However, it's not an easy task to find the best acoustic guitar under 5000 which comes with a good quality body along with a warranty card.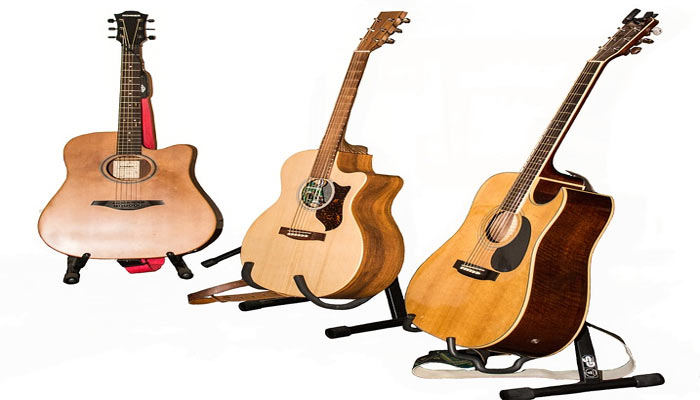 It should be noted that guitars need to be cleaned and maintained properly, one layer of dust is enough to change the sound of it or to reduce the quality of the strings.
Before purchasing the guitar please do extensive research by asking friends who play the guitar or read online or watch review videos. While e-buying may feel convenient/ comfortable, it's always better to go to a showroom and feel and play the guitar before buying it.
It'd be great to take your friend along who plays the guitar because he can check its quality. Following are a few options we have in mind to help you make an informed decision.
Here are the best acoustic guitars under 5000:
MUSTANG KRAFTER
This acoustic guitar is perfect for beginners. This is a teacher-approved acoustic guitar kit. This guitar is 39 inches long and its strings are made of steel. Its comfortable grip is perfect for long playing periods. So this guitar can be added to your list of best acoustic guitar under 5000.
It can also be connected to a speaker through jack making it worth the price. The tuning pegs are made of brass and steel making it easier to tune the strings. The perfect choice to play country music. It comes at a price of only 4,700 rupees. Start strumming as a starter and you'll be a pro in no time!
CLAYTON JC36NT : Best Acoustic Guitars Under 5000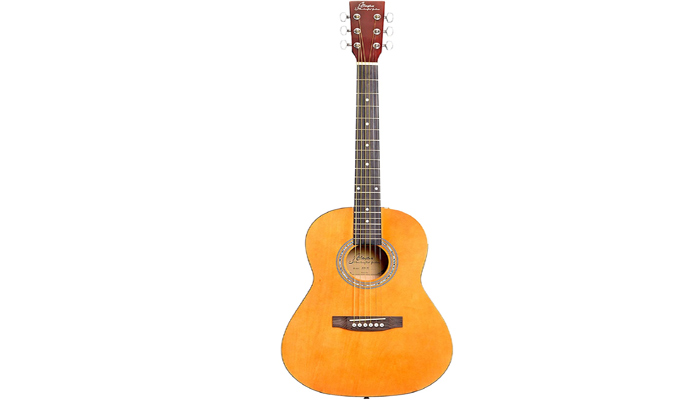 Clayton guitars are the most sought-after guitars by musicians who want the best package of price and quality. This 36-inch guitar is the perfect option for people who want to kickstart learning the guitar.
The guitar plays a bright and full tone with clear and sustaining notes, balancing between tonal and build quality. The tonewood combination of this guitar is the combination of Lindenwood top, Rosewood fingerboards and bridge, Okume neck, and Lindenwood back and sides. This guitar only costs around 4,565 rupees which are known to be one of the best acoustic guitars under 5000.
GIVSON VENUS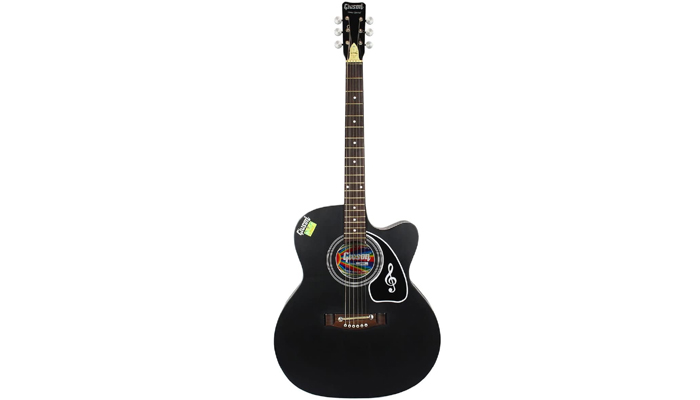 Givson guitar is one brand which will be recommended by all because of its brand name and well known as one of the best acoustic guitars under 5000. This guitar is perfect for beginners as its sound quality is superior to other guitars in the same cost frame.
The design is perfect for grip and it being lightweight makes it easier to carry around. The strings of Givson guitars are of great quality which means it'll run for a long time. It comes with a jack which connects it to speakers but the acoustic mode of the guitar is way better.
This also comes in other colors like brown and red so gives a choice for male and female users.
KADENCE FRONTIER: Best Acoustic Guitars Under 5000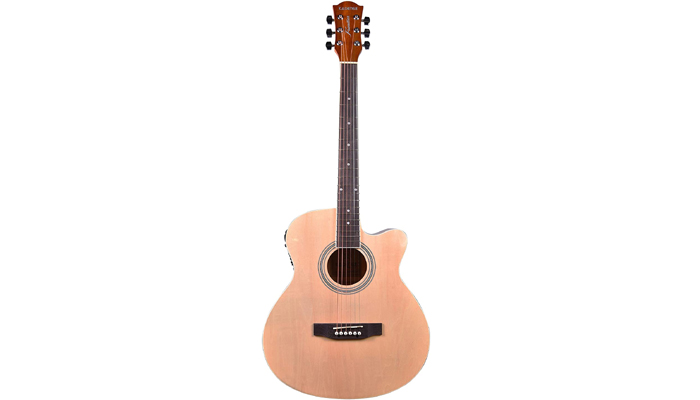 Kadence guitars have recently have established themselves in the market with a varied range of their products. This is another brand name that we can trust. The length of this guitar is about 39 inches.
The material is a combination of Rosewood and Spruce wood. The Kadence Frontier series is of both acoustic and semi-acoustic with a sound quality that doesn't disappoint at all making it one of the best acoustic guitar under 5000.
The hollow chamber and rosewood fretboard ensures that the tone is deep and creates an ambience. If you're looking for great quality and affordable guitar, these guitars from the Kadence Frontier series are what you need!
Zabel Matt Finish
One of Zabel's most stylish guitar collections is the Matt Finish Acoustic Guitar that is designed with a glossy matt finish body. The fret body of the guitar is made up of maple wood and the guitar body is built of price wood giving it a longer life span. The guitar gives a remarkable sound quality due to its cutaway design and truss rod.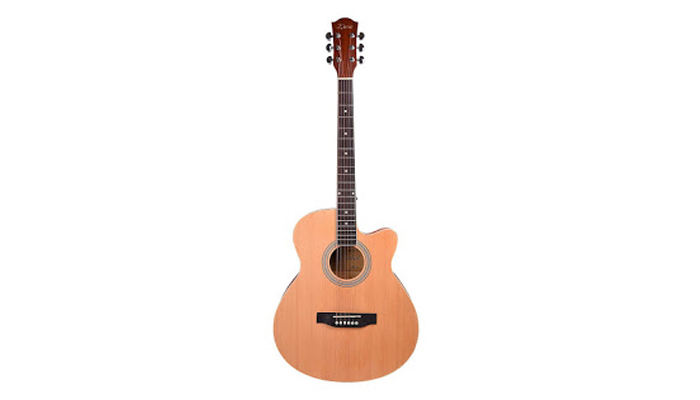 It is the considered to be one among the best acoustic guitar under 5000 which comes with an easy tuning pegs made up of high-quality metal with smooth plastic keys. The entire package includes Guitar bag, strings, strap and picks at a very affordable price.
There are other guitar brands like Pluto and Yamaha which have the best guitars but for that, you'll have to spend more. If you can, go for them and try to get it as much discounted as you can.
Also Check: Best Sounding Bluetooth Speaker 2019
These were some of the best Acoustic Guitars under 5000. Music is what defines us, its only language everyone can understand. Take your time before purchasing and once you do, never stop practising. You might be another legend in the making! Happy learning!
| | | | |
| --- | --- | --- | --- |
| S.No | Product Name | Seller | Price |
| 1 | MUSTANG KRAFTER ACOUSTIC GUITAR | Amazon | ₹ 3,999.00 |
| 2 | CLAYTON JC36NT ACOUSTIC GUITAR | Amazon | ₹ 4,565.00 |
| 3 | GIVSON VENUS ACOUSTIC GUITAR | Amazon | ₹ 4,695.00 |
| 4 | KADENCE FRONTIER ACOUSTIC GUITAR | Amazon | ₹ 5,151.00 |
| 5 | ZABEL MATT FINISH ACOUSTIC GUITAR | Amazon | ₹ 4,999.00 |