Music is part of life and should be available everywhere. The Bluetooth speakers have solved this problem. They are Practical and handy and can be placed anywhere to play your favorite music. These portable bluetooth speaker find their place even in the smallest handbags. We introduce Best Bluetooth speakers that have good performance and are worth buying.
The selection of Bluetooth speakers is an extremely difficult task because of the large variety available in the market. Some have excellent sound quality, other have beautiful design, some have a great battery life while some fit the budget. But, you need to spend slightly more on a Bluetooth speaker if you want a good sound quality and a long battery life. Also weight, size, volume and water & dirt resistance protection should be included in your purchase decision. We have selected the best bluetooth speakers for you available in the market.
Best Sounding Bluetooth Speaker 2019 Here:
1. JBL Charge 3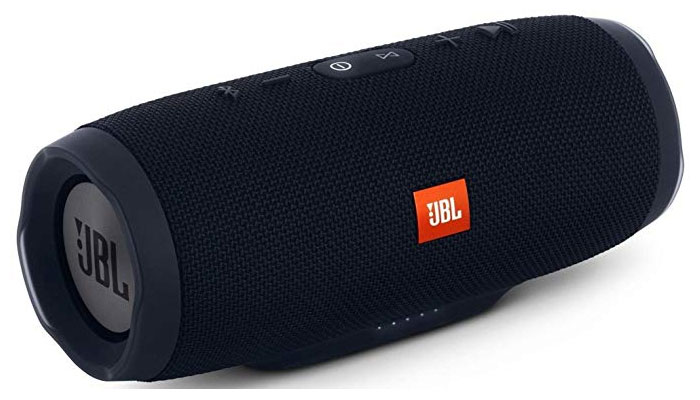 The JBL Charge 3 Bluetooth speaker is one of the best bluetooth speakers ever. The battery has a capacity of 6000 milliamp hours that has a long runtime of 20 hours and can also be used as a power bank for the smartphone.It also has a USB port so the phone does not run out of juice while playing music. It also has JBL Connect function, which allows multiple JBL speakers to be paired for party mode.
Thanks to the IPX7 certification, the wireless model is protected against water and temporary submersion, so that it can be safely used at the swimming pool. With the weight of 798 grams, the JBL Charge 3 fits in every pocket and is easy to carry around. As a practical accessory you can buy a hard EVA case with enough space for charger and cable.
Battery life: up to 20 hours
Weight: 800 grams
USB port for charging tablets and smartphones
JBL Connect for stereo or party mode
Speakerphone Connectable
Protection against short-term submersion in up to 1 meter depth
2. Anker Soundcore 2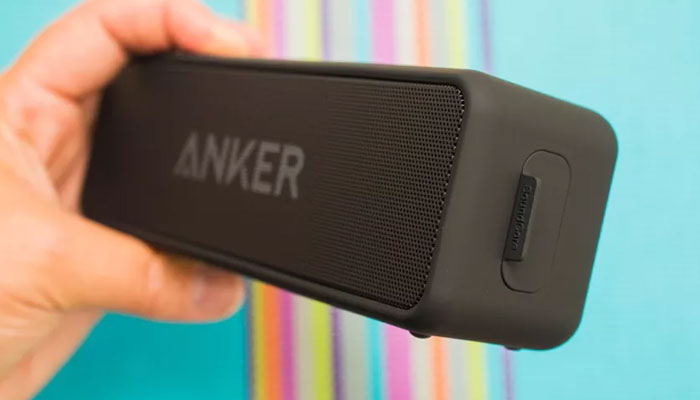 Also the Anker Soundcore 2 is the best Bluetooth speaker for its small price. Its predecessor model Anker Soundcore, already belongs to the list of best sellers the successor follows its footsteps. It has a has a dynamic sound and the bass in this price range is the new reference for the upcoming bluetooth speakers.
The robust and splash-proof housing of the Anker Soundcore 2 is impressive in addition to the long battery life of up to 24 hours, yes, you read it right, it is 24 hours.
Battery life: up to 24 hours
Weight: 414 grams
3.5 mm jack headphone jack
Splashproof
3. Ultimate Ears Boom 3
The Ultimate Ears Boom 3 is a waterproof Bluetooth speaker that is completely covered with a waterproof fabric. This allows a 360 degree sound with detailed, deep bass and a clear sound. Thanks to the IP67 certification, the speaker is waterproof if it falls in water, it comes floating to the surface. The battery has enough power and lasts up to 15 hours.
Battery life: up to 15 hours
Weight: 608 grams
360 degree speaker
Dustproof and protected against short-term submersion
Bluetooth range up to 45 meters
Pair up to 150 speakers for maximum sound
4. Bose SoundLink Revolve +
The SoundLink Revolve + from the manufacturer Bose does not require an introduction. It scores particularly well in the category of sound quality inside the house and even at the maximum volume. With the 360 ​​° design, the sound can spread in all directions. The aluminum housing of the speaker also impresses in outdoor use. However, the box with the IPX4 certification is only splash-proof. The battery has power for up to 16 hours. Bose also offers the option of pairing two speakers to listen to music in stereo or party mode.
Battery life: up to 16 hours
Weight: 900 grams
Speakerphone
3.5 mm headphone jack
splashproof
supports stereo or party mode with two speakers
5. Marshall Kilburn II
Marshall is known for its guitar amplifiers and speakers, but has also been making smartphones and small speakers for several years. The famous and familiar design of the speakers, the mechanical knobs, iconic lettering, robust front grill, reinforced corners and thick rubber feet remain the same with this speaker as well. The speakers are spatially separated, which should produce a 360 ° sound. Basically, the sound quality is clear and natural, with no artificial distortion, with strong bass and clarity at high volume.The Marshall speaker is not waterproof and has a relative high weight of three kilograms. This makes it better for home than outside. The battery lasts for 20 hours without charging. Why to buy? It Marshall.
Battery life: up to 20 hours
Battery charge duration: 3 hours
Weight: 3 kilograms
3.5 mm jack headphone jack
Retro Style
Summary:
S.No
Product
Battery Life
Source
Price
1
JBL Charge 3
up to 20 hours
Amazon
Rs 10,490
2
Anker
Soundcore
2
up to 24 hours
Amazon
Rs 3,499
3
Ultimate
Ears Boom 3
up to 15 hours
Tanotis India
Rs 19,070
4
Bose
SoundLink Revolve +
up to 16 hours
Amazon
Rs 19,900
5
Marshall
Kilburn II
up to 20 hours
Amazon
Rs 26,673
Buy a bluetooth speaker that has a good quality of sound because it makes all the difference in the music and mood. Hope this helps you decide in buying the best bluetooth speaker. Don't forget to check the latest price in the links mentioned.