Sun is literally shining on its prime and had made this summer hotter than ever. It's almost impossible to live without an Air Conditioner and we know how big a hole in the pocket these cooling devices can make. However, if you choose correctly, you can not only save money on its purchase but also save a huge percent on your bills.
There are plenty of options in the market but you have to determine which type of AC you are looking for. To make it simpler we have a list of best AC under 30000 INR available in India. These Air Conditioner are best in price, configuration, and budget.
Best AC Under 30000 INR 2022
1. Voltas Window 1.5 Ton AC – Best AC Under 30000 INR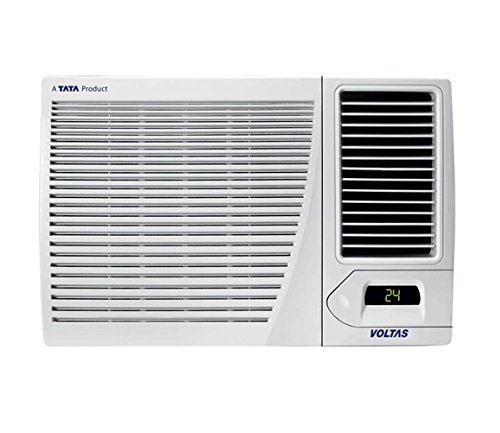 This Voltas Window AC is of 1.5-ton with 3 stars. It has High Ambient Cooling and Fresh Air Ventilation. Saves energy upto 15% and doesn't need you to reset it manually after power-cut. It comes with easy maintenance and auto adjusts the temperature to make sure that you have a sound sleep.


2. Voltas 1.4 Ton Split AC

This split AC with non-inverter compressor is not only affordable but also makes low noise. It comes with 1-year warranty on product and 5 years warranty on compressor. Its copper condenser coil provides better cooling and requires low maintenance. The 1.4 Ton AC comes with 3 stars and is one of the best choice of AC under 30000 INR.


3. Hitachi 1.5 Ton Window AC
Hitachi RAW518KUDZ1 comes with Auto Climate Technology, Kaimin Mode, and Low Derating. Powered with a 1.5 Ton and a rotary compressor this AC is the best for a medium sized room. The company offers a 5-year warranty on compressor and 1-year warranty on product.


4. Carrier 1.4 Ton Split AC
If you are looking for an AC that is value for money yet makes your room look beautiful, this Carrier Split AC will be perfect for you. Nonetheless to say that it is energy efficient and has best in class cooling. It comes with a 1-year warranty on product and 5 years warranty on the compressor.
Also Read: Best AC Under 40000 INR


5. Whirlpool 1.5 Ton 5 Star Window AC
The Whirlpool window AC is all you need to beat the heat this summer. The Magicool COPR 5S AC makes one of best ACs under 30000 INR. Powered with Rotary processor it comes with an Anti-Bacteria Filter. The self-diagnosis mode makes it easy to control the temperature while you sleep and its 5-star rating saves a hell lot of money on your electricity bill.
Well, you have many options to choose from the best AC under 30000 INR in India. Before you buy one of these make sure that you do a little more research and choose one that fulfills your requirements.