Winters are generally the best time to be alive because you get to dress up, enjoy happiness all around you and more importantly actually get to live life without being drenched in your own sweat. But with all these joyous and ecstatic moments come certain slowdowns that can practically turn your life around, dry skin is just one of them.
Thankfully we have few body products that help us battle these complications and gift our glowing and shiny skin back, one of those are body butter.
Oshea Herbals Strawberry Body Butter is absolutely perfect in its task of offering a 24-hour solution to our dryness problem in every which way. In fact, upon its regular use, you will never even remember the time when you had dry skin because it is so good. This Oshea Herbals body butter is enriched with Strawberry, Vitamin E and Shea Butter, a combination that can never let you down.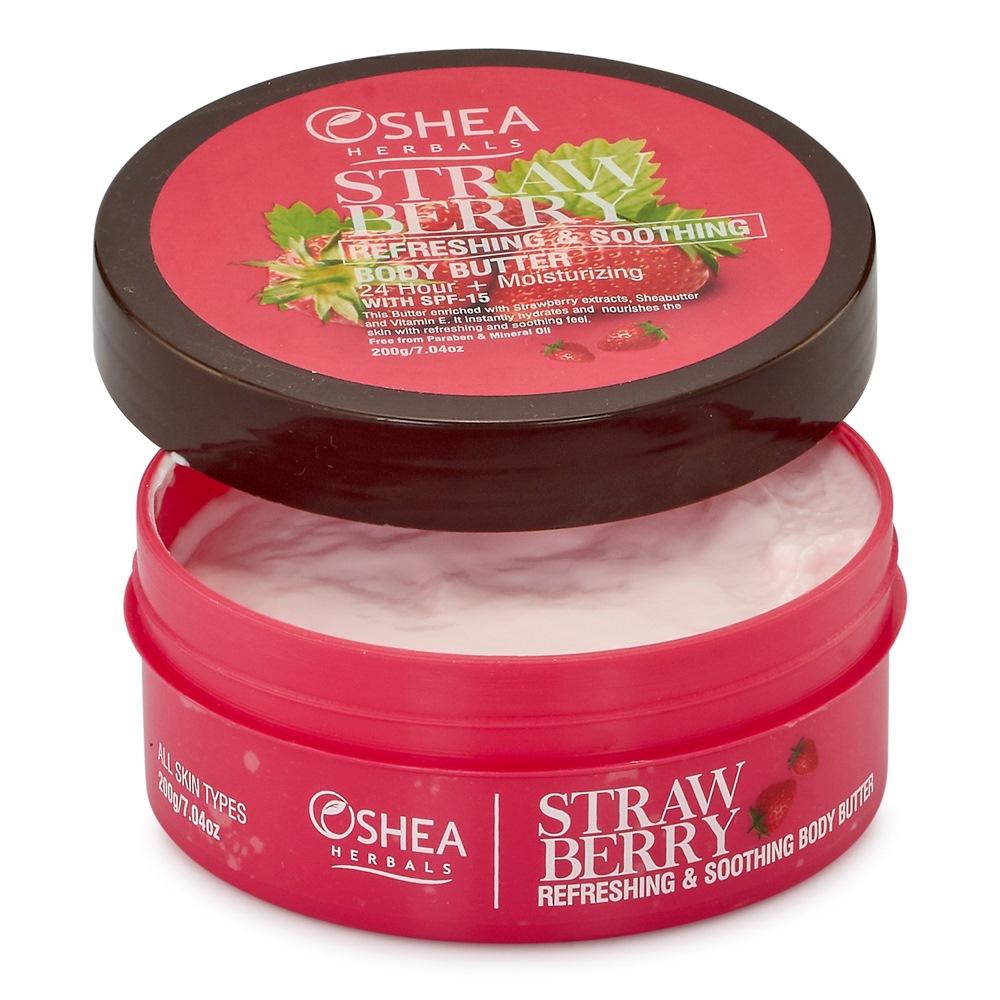 It instantly nourishes and hydrates the skin and leave behind a soothing and refreshing effect which is just amazing to live with. Moreover, it is any Mineral oil and Paraben free, and to top it all off, Oshea Herbals Strawberry Body Butter gives your skin an SPF 15 protection.
Apart from strawberry and shea butter, this body butter also has glycerin, sunflower oil, cocoa butter and aloe vera extracts.
Strawberry is the major ingredient in this body butter and there are more than enough reasons to believe why it is an excellent idea.
Strawberries are said to have anti-aging properties which make people who consume them, looking all young and glowing without any age limit.
It soothes irritated skin which is almost synonymous to winter and winter dryness.
Strawberry is also rich in alpha-hydroxylic acid which helps in getting rid of dry cells and helps your skin looking glowing and replenished.
How to apply it?
Body butter is generally recommended to be applied after taking a bath and some even apply it before bed, suiting their time preference. Apply it in circular motions till it is absorbed by the skin.
What the packaging looks like?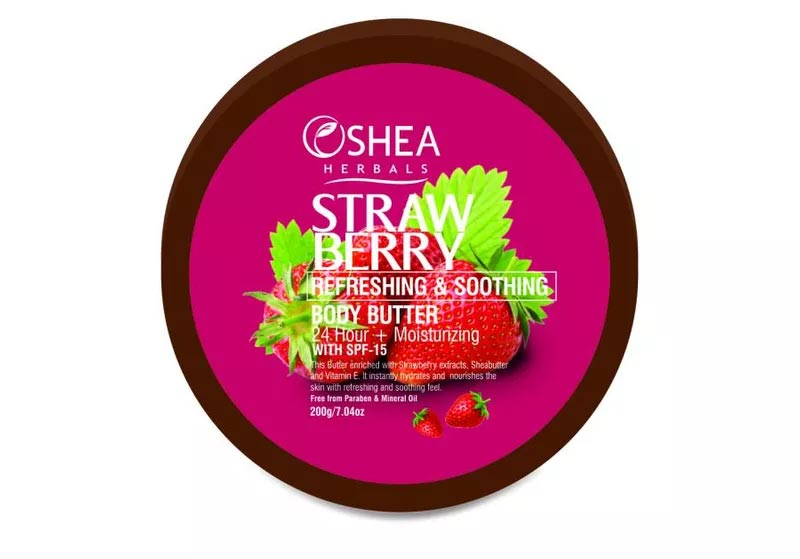 Packaging game is at its highest these days since more people want to invest in products that not only work well for them but also look well on their vanities and the same can be said for Oshea Herbals Strawberry Body Butter. It comes in a tub packaging which is pink in colour, considering the main ingredient – strawberry.
In the end, this body butter works wonders for your skin and deserves a spot in your winter skincare routine. Best part, it is suitable for all skin types and comes at a very nominal price point of Rs 325 for 200 grams. You can find this body butter all across retail, modern outlets and e-commerce portals.