Every year, the dry season brings a plethora of skin troubles in its wake. Each year we promise ourselves a better skin care routine and become rather lax with each passing day or resort to some cosmetic quick fixes which may show results that don't last or worse; cause damage.
I am happy to share with you, a relatively new brand which I have discovered and am loving greatly – Minimalist.
I had seen their products being advertised on Facebook or while online browsing and on a couple of apps I use on my Android device before I finally decided to check out their website www.Beminimalist.Co. I liked how they displayed details of everything that goes into making each of their products. The ingredients were mostly naturally occurring elements or organic derivatives.
Minimalist as an e-retailer works seamlessly and the products of my choice were at my doorstep within three days.
I had pigmentation and scarring as a result of sun damage and acne as I have oily skin. Let me share the details of the three products that I initially ordered and the beautiful results I am experiencing.
1. Vitamin C 10% + AG 1% Serum- Minimalist Skin Care Range
This is a very light water-based serum by Minimalist skin care that is advised to be used twice a day after basic cleansing and toning.
I began to see my skin brighten up after just three uses but still waited a week to accept that it was really working.
My skin appears healthy and brighter now which I had not achieved even after spending almost double the amount on similar products by some so-called "all-natural" brands.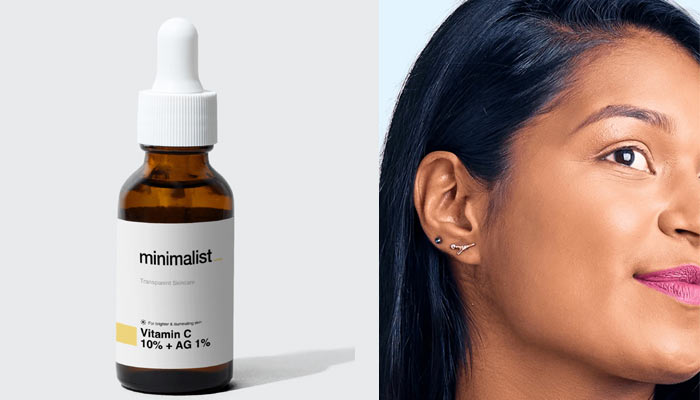 2. Multi-Peptide Serum
True to its name, this serum is a powerhouse of collagen boosters and my skin is now moisturized yet taut and has reduced signs of ageing. This serum by Minimalist works best when applied at bedtime and left on the skin to work overnight. The very effective bio placenta which works just like the human placenta to accelerate cell growth makes this serum give away especially wondrous effects.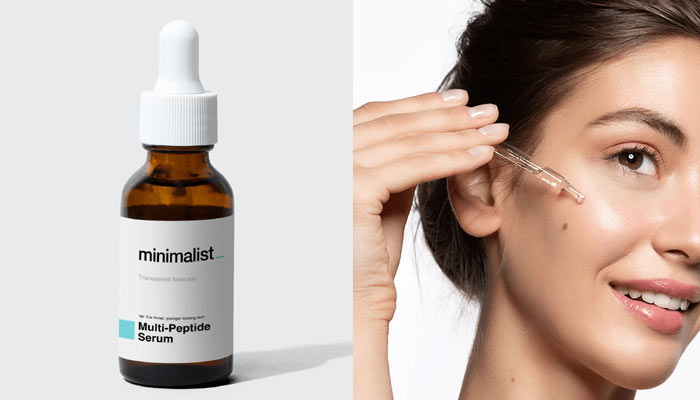 Suggested Read: With Pollution At An All-Time High, Check Out These Anti-Pollution Skin Care Tips
3. AHA 25% + PHA 5% + BHA 2%
This one is a strong peeling solution to be used once or twice weekly at night time. Peels are a gentler way to deep exfoliation without damaging your skin. With an acne-prone oily skin I could never scrub my face clean as it would cause me more eruptions. This product by Minimalist gives more than satisfactory exfoliation without damage to soft skin. I just have to be careful about moisturization and SPF application in the following days as delicate skin is prone to sunburn after an acidic peel.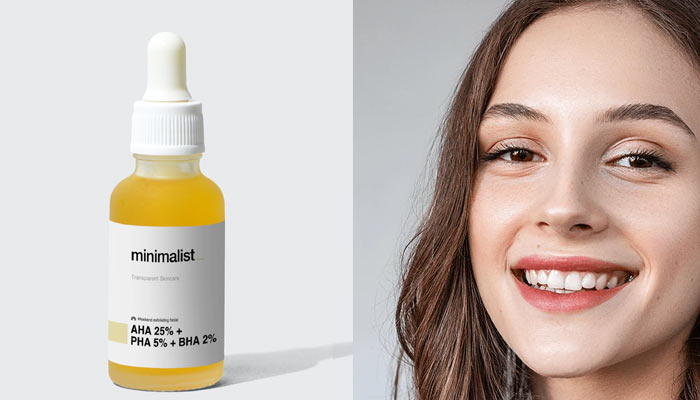 These are only three of the most effective, commonly used and required Minimalist skin care products. For extensive choices and products catering to different skin types, you can Scour their website – beminimalist.co.
The facts I trust most about Minimalist skin care products are –
They are very light and easily absorbed by the skin.
The texture is not sticky/oily and feels fresh to my face.
These products are fat acting and you may expect to see results within days & not weeks.
The results are lasting with very quick and easy application.
You don't have to keep guessing about what you are putting on your skin. The website and packaging mention each ingredient in detail. So, if you are allergic/averse to a certain ingredient then you can choose from the various other options.
It is commendable that such amazing products are offered at such competitive prices. I have at times shelled double or triple for similar products by other brands. So, it is not wrong to say that Minimalist goes a bit easy on the pocket.
When it is about skin care we often think of women making all efforts to look flawlessly beautiful. It is but a fact that all men out there are also on the lookout for such products. The skin care range by Minimalist is smell free and even invisible when applied in a way that makes it gender-neutral. So both men and women can benefit from them. This means no more fights for cabinet space too.
It would have been selfish of me not to share my personal experience of products that work like a charm. If you have tried them all with no good in sight, it is time you switch to Minimalist.
Thank me later.