We all have struggled with dry and chapped lips, and there are times when no matter how much lip balm you have slathered on your lips, the curious case of chapped lips doesn't go away. In order to battle cases like these, there is a new kind of product in the market – lip oils. Lip oils for soft lips is the mantra that every beauty guru, fashionista and even the college girls are swearing by. And, why shouldn't they? These lip oils are the best thing to happen to any and everyone who is tired of applying lip balms after every 5 seconds.
If you're also one of those then you need to get these lip oils for soft lips. Don't know which one is the best or where you could get them? Worry not, we have got you covered.
We have accumulated top 4 lip oils that leave you with ultra soft, plump and glossy lips for a longer period of time. But before getting into which one is the best lip oils for soft lips in the market, you need to know about two major kinds of lip oil – naturally extracted and fabricated.
The natural lip oils are extracted from plants and fruits like coconut oil, peach, almond oil, jojoba oil, argan oil and many more. These can be applied directly on your lips since they are made with natural ingredients which are amazing for your lips. The other one, fabricated lip oils are a more commercialized version of the oils. These are made with different ingredients that are mixed together, for better results. Like naturally extracted oils are mixed with Vitamin E oil to have a much better effect and lasts longer on your lips.
Now that you're aware of the two broad categories of lip oils for soft lips, let's get to the best ones in the market for daily use.
1. Nicka K Pure Lip Oil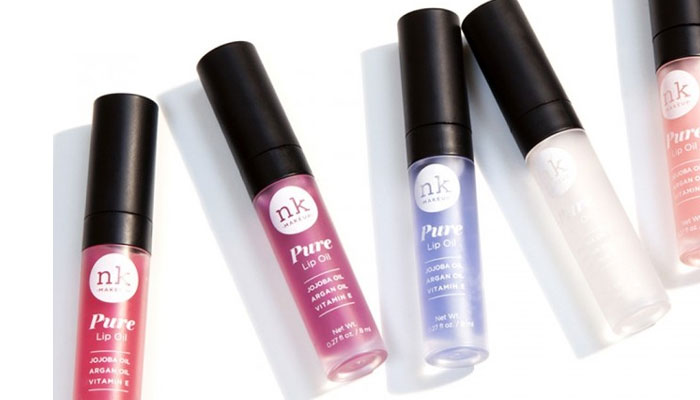 Nicka K is known for making some of the most amazing as well as affordable makeup and skin care product. Their pure lip oil for soft lips is another great product from the brand which solves two problems at one time. Along with a nourishing lip oil, this product also acts as a primer to make your lipstick stay for a longer time. There are a variety of flavors to choose from, vanilla, grape, peppermint, cocoa, fruit punch, and raspberry.


2. 3INA Lip Oil Balm – Lip Oils For Soft Lips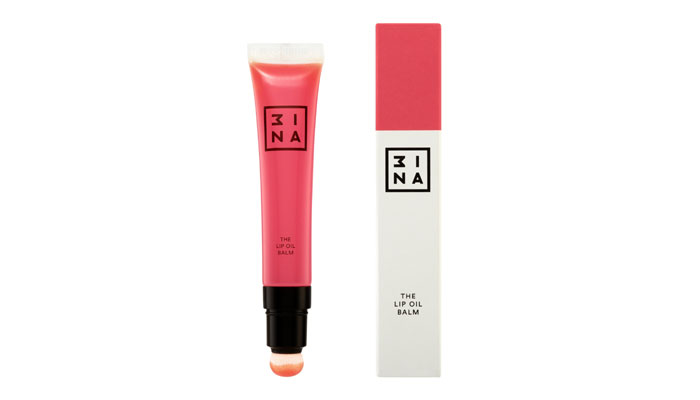 This is another amazing lip oils for soft lips which work wonders in terms of keeping your lips moisturized for a longer time. 3INA is a European brand and they make vegan and paraben free products, which is great for everyone out there, vegan or not. This lip oil is made with argan, avocado, jojoba and olive oil and makes your lips feel hydrated and voluminous for a long time. The product comes in three different flavors to choose from.
3. Chandrika Aroma Liquid Lip Care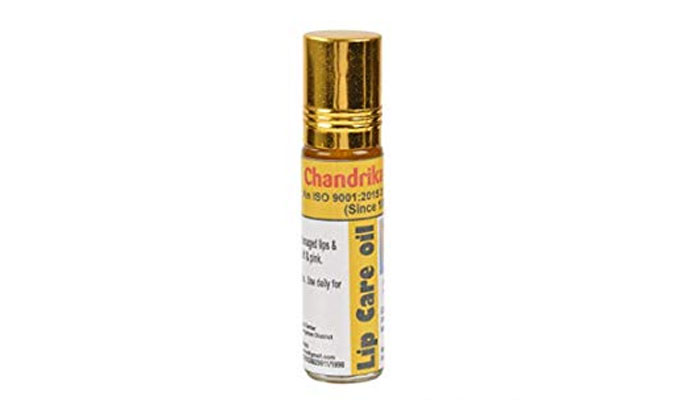 If you're not too sure about lip oils and if you even want to have one in your lip care routine, then you can start with something that is super affordable. This Chandrika Aroma liquid lip care is absolutely amazing and not only does it helps in hydrating your lips but can also remove chapped lips in literal minutes. Moreover, this lip oil also helps in getting rid of any pigmentation on your lips which makes them appear dark. This is one of the best lip oils for soft lips and it works wonders in terms of removing dead skin from your lips.
Suggested Read – Top 13 Best Vegan Lipstick Brands in India


4. Clarins Instant Light Lip Comfort Oil – Lip Oils For Soft Lips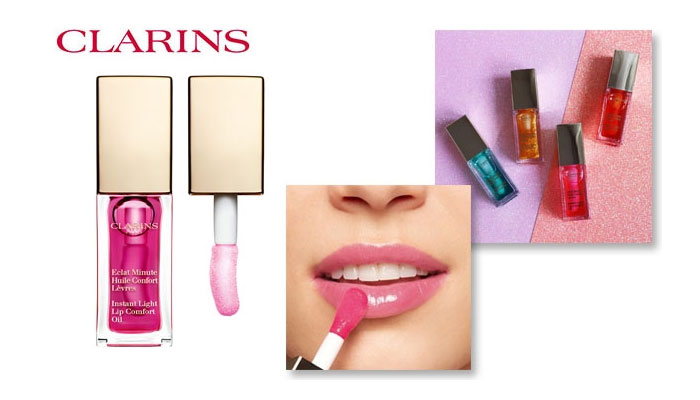 If you're someone who loves the life of luxury and indulge in the finest things in life then this is the lip oil that can shoo away all your lip problems. Clarins is known for producing some of the best cosmetic products in the world and this lip oil is just one of the examples. As the name suggests, it works instantly on your lips and stands to be worth every penny spend on it. You can find it in a variety of flavors like honey, raspberry, redberry, and candy.
These were some of the best and most effective lip oils for soft lips in the market for everyone and available at different price ranges. Once you start using this magic potion on your lips, you would never want to go back to your boring old lip balms, so get one now and introduce it to your daily lip care routine.
Jyotsna Amla