Turmeric has been one of the staple spices of every Indian household and not just because it gives the Indian food its rich colour and taste, but also because it has tons of benefits. In addition to the benefits it provides when added to food items, it is also an amazing ingredient to add in a bunch of face masks for every problem one is facing. Homemade turmeric face masks are a hit among everyone who believes in taking care of their skin as it is, and in this piece, we'll be doing the same.
One doesn't have to shed thousands of bucks on face masks that are filled with different chemicals and things that can react to your skin, anytime. Amazing results can be achieved with homemade face masks that can be curated with ingredients already present in your fridge or kitchen, plus, they're easy on the pocket. Also, one just can't forget the fact that they're all-natural, something that brands publicize for their products and charge tons of extra money for.
We have curated a list of homemade turmeric face masks that can solve each and every skin problem that has been troubling you. From acne to blemishes, say goodbye to anything and everything that has been limiting you from loving your all-natural and raw self. Check out these homemade face masks over here:
1. For Dry Skin – Skin Benefits of Turmeric
Dry skin peeps have certain things that they never have to worry about, like acne and oily and clogged pores, but there are tons of problems that only a person with dry skin can understand. It's irritating and you always feel like something is missing from your skin, plus, who can forget about the constant moisturising routine that one has to keep up with.
For dry skin, we have a homemade turmeric face mask which includes just milk cream, honey and turmeric. Add these three items together (with one part honey and milk cream, and a little more than a pinch of turmeric powder) and apply the mix to your face.
Leave it on for 15 minutes and then wash it off. You'll be left with glowing skin, something that you'll want to show the entire world.
2. For Wrinkles – Turmeric Face Masks
Age is something that no one can fight against and someday or the other we all have to succumb to it. However, the only thing that we can do is slow down the process a bit and keep looking fresh and younger for a long time.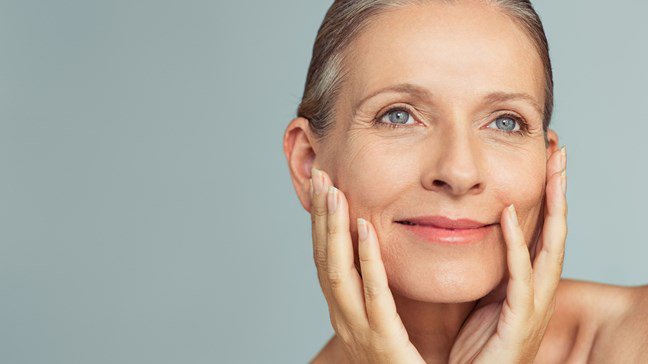 For this, mix a teaspoon of rose essential oil, a pinch of turmeric powder and a bit of egg white. Mix them good and then apply this homemade face mask and leave it on for 20 minutes.
By the end of it, you'll see a good change in your skin, repeat the process once every week and enjoy the results.
3. For Acne
Gone are the days when acne was a problem only faced by teenagers and young adults. Now, there is a thing called adult acne which means, you'll never be able to escape from these monstrous blobs that have a mind of their own and always decide to pay you a visit when something important is around the corner.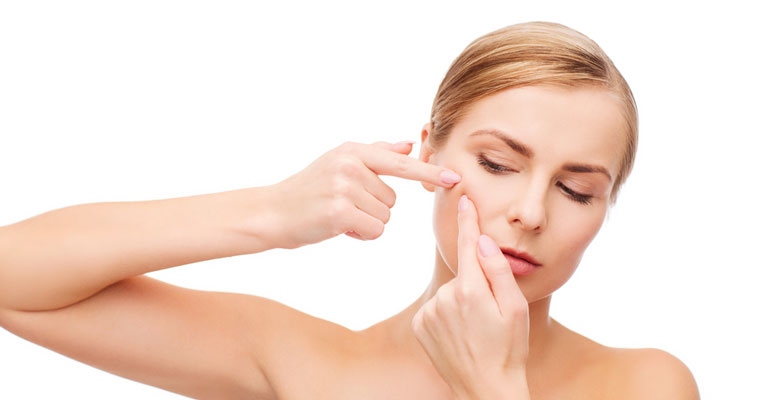 For treating acne, mix lemon juice, tea tree essential oil, turmeric powder and aloe vera gel. A face mask out of these ingredients will have an immediate effect on your acne and you can actually see them disappearing from right after the first use.
Suggested Read: Potato Beauty Benefits: 5 Ways You Can Incorporate Potato In Your Beauty Regime
4. For Dark Circles
Earlier dark circles were a sign of a stressed and tensed person, now it is a sign of every person. A full and deep night of sleep is almost a dream for many since many of us have so many things going on in our heads at all times. This normally results in a lack of sleep and abundance of dark circles.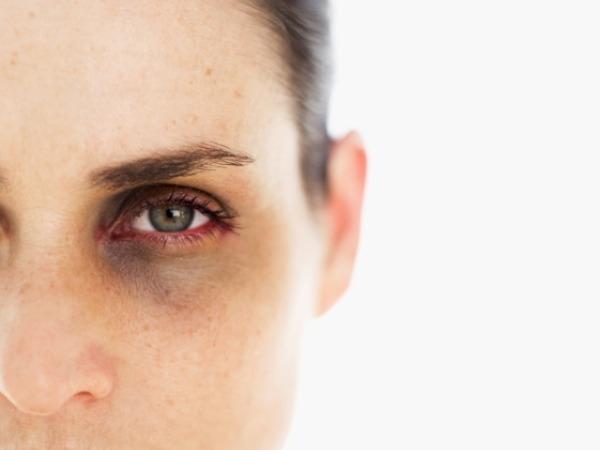 For this problem, just create a concoction using aloe vera gel, turmeric powder and Vitamin E oil. Apply this homemade turmeric face mask on affected areas and leave it on for good 20 minutes, and then wash it off. Soon, you'll be able to see the results that are just amazing.
5. For Blemishes
Once you're done with stubborn acne, you have blemishes and scars they leave behind, to deal with. Trust us, many of us are still trying to figure out how to get rid of them while we're in our late 20s and early 30s.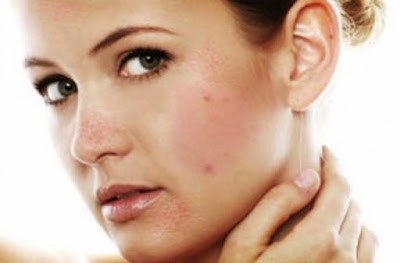 In order to treat these rigid blemishes, mix honey, lemon/orange juice and turmeric powder and make a face mask out of this. Apply it and see the difference it will have on your blemishes and scars. They'll be gone in no time.
Suggested Read: How to Remove Tan Quickly And Effectively? Best Remedies For Skin Tan
Pro Tip: Do remember to not use too much of turmeric powder and always use it in a moderate manner or after these homemade turmeric face masks, you'll be left with a Simpson like the look, and no one wants to sport that look on regular days.