As the season is again on the swing mode, we all are going through some massive physical and hygienic changes. We're sweatier than usual and more acne-prone than usual, moreover, there is a significant spike in our hair fall routine, and at this speed, we're closer to permanent hair loss than ever. And, we're certain that no one wants that to become a reality which is why you need to know about some super effective and amazing hair loss prevention tips.
These tips help you in altering and regulating the small steps of your hair care routine which makes up for the biggest changes and can help you in lesser hair fall and more volumizing hair. Moreover, these hair loss prevention tips also make your hair appear healthier and more manageable, giving you a bonus for saving your hair. So, let's get right into these tips and start incorporating them into our day-to-day routine.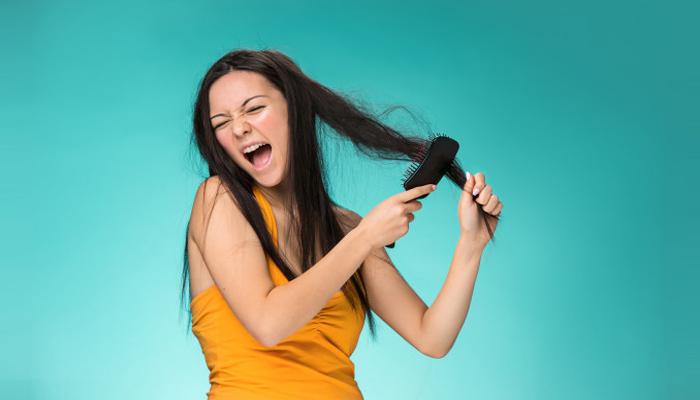 1. Don't Over Wash Your Hair – Hair Loss Prevention Tips
One of the biggest mistakes that we all have been part of at some point in our lives is washing our hair pretty frequently or even every single day. Over-washing leaves behind an excessively dry scalp which leads to other problems like dandruff, hair fall and hair breakage. Along with this tip, also remember to use sulphate and paraben-free shampoos which cut back on your hair fall problem.
2. Don't Skip On Conditioner
Make it a habit to always condition your hair after shampooing it since it not only tones down the frizz in your hair but also offers deep nourishment to your hair. It also adds up a protective moisture layer on the hair which makes it lesser prone to conditional and environmental problems.
Also, it smoothens out the ends of your hair which makes it more manageable and results in lesser hair breakage. Keratin conditioners are considered to be the best kind to go for, to cure all kinds of hair-related problems.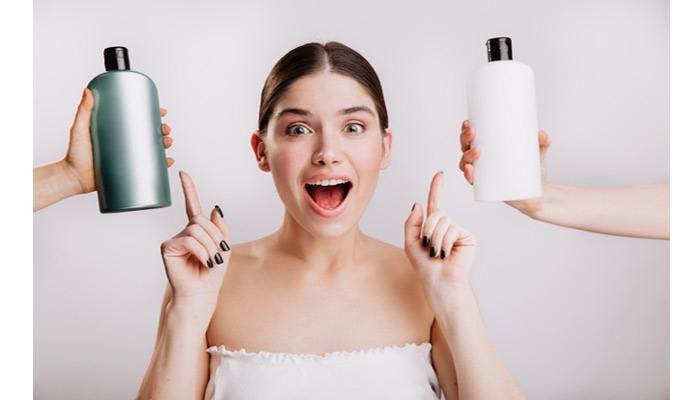 Also Read: 6 Good Castor Oil Brands For Lustrous Hair
3. Frequent Deep Conditioning
If you think that spa treatments are the only way for saving grace and your hair loss then think again. Deep conditioning hair masks are considered to be a great alternative to spa-like hair treatments, and they're super affordable and effective.
Pick your products based on the result you're looking for, and then indulge in frequent deep conditioning masks to add a hefty dose of moisture and hydration to your hair, making your hair look healthier, smoother and refreshing than ever before. These masks also make your hair inherently stronger leading to lesser hair fall and hair breakage.
4. Oil Massages – Hair Loss Prevention Tips
Indian hair care is never complete without an oil massage to offer all the essential nutrients and proteins that seep deep into your scalp and now we have tons of hair oils in the market promising results on a variety of problems.
To seep the best result always remember to warm up your hair a little before applying it to the scalp. However, do remember to not do it too often, since it can lead to clogged pores and acne problems. Twice or thrice a month is considered to be an optimum range for this hair loss prevention tip.
5. Using Satin Pillowcase
Cotton pillowcases suck the moisture out of your hair leaving it dry and more prone to breakage and hair fall.
Replace your cotton pillowcase with a satin one and experience the magic it offers. Satin is gentler on your hair and prevents your hair from tangling due to all the tossing and turning one does at night.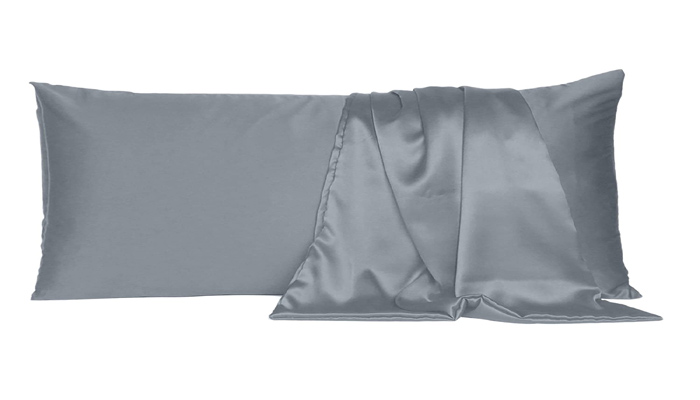 Also Read: Don't Know How To Stop Hair Fall? Check Out These Home Remedies For Hair Fall With Proven Results
So, these were some of the best and most effective hair loss prevention tips that have had a pretty success rate among people suffering from aggressive hair fall and hair loss during season changes. In addition to these 5 tips, do remember to consume a healthy and well-balanced diet since all that you eat reflects on the condition of your skin, health, and hair. Maximize your protein, zinc, iron, and Vitamin D intake which is directly tied to making your hair stronger. Also, consume a lot of nuts and greens and see the health of your hair improving with every passing day.