Astaberry Biosciences has introduced its new Wine Face Wash which has been curated while keep in mind the wonderful benefits of Wine. The Wine prevents skin ageing, inflammation, acne and wrinkles. The Astaberry Wine Face Wash is a complete age defying hydrating cleanser which leaves the skin fresh and soft, always.
This unique facial cleanser improves skin moisturization, firmness and elasticity. The red grape extracts instilled in the face wash help in reducing fine surface lines and replenish depleted moisture. This face wash provides the skin with everlasting glow and fairness.
This face wash not just cleanses and nourishes the skin but also softens and soothes it. The goodness and benefits of wine naturally protect the skin and make it avert it from ageing. This face wash also works on the essentially beneficial Ayurvedic Skin Care which eventually results in elevation of skin naturally.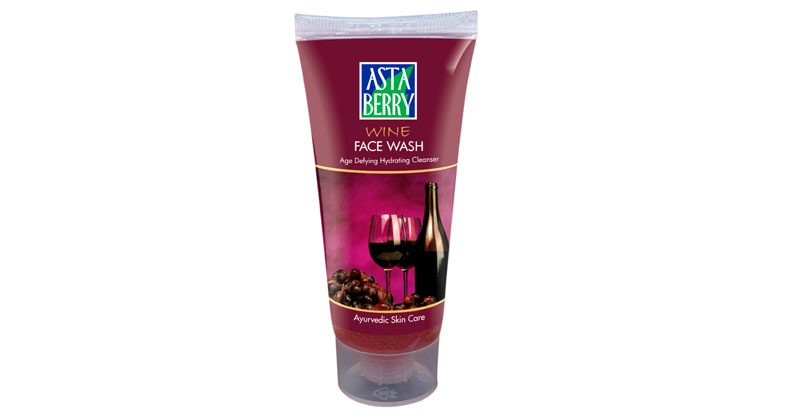 Astaberry Wine Face Wash comes in a maroon tube that is very effective for the skin. It is a premium face wash at just Rs. 110 for 100ml and is available all across retail, modern outlets and e-commerce portals.
If you are looking for something for glowing and softer skin, then do not miss out on the newly launched Wine Face Wash by Astaberry Biosciences.
Astaberry Biosciences provides best-quality a complete range of skincare, hair care & personal care products along with organic cosmetics products to customer's at most affordable prices. Their products are enriched with the goodness of Ayurveda, the age old Indian science based on active natural ingredients, blended with modern formulation & individual fragrances.