Your best friend is getting married? Or are you yourself getting married, and want some epic bachelor party ideas to turn one of your few stag days to be turned into a night that everyone will remember for years to come? Then, my friend, your search ends right here. We have gathered and asked around some of the best and funny bachelor party ideas that have proved to work for most bride/groom-to-be.
Bachelor party is one party that everyone wants to be as crazy as possible so that people can talk about it for the coming years. Everyone wants their bachelors to outdo everyone else's and set a metaphorical bar in itself. If you also want something like this for your best friend or for yourself, then you've joined a safe space. We here support each and every crazy bachelor party and help others in turning it into an epic one and answer one of the most popular questions of all time, how to make a bachelor party special?
Check out some really crazy and epic bachelor party ideas, along with some suggestions for fun bachelor party games.
1. Club Hopping
Club hopping can be very tiring, but the chances of it turning into a mid-night escapade are much higher when you're surrounded with your best friends and loved ones. This is why club hopping is one of the most popular bachelor party ideas that many opt for. You can narrow your list to 3-4 clubs and dance your heart out to each and every one. This is perfect for those who like dancing and also for those who are looking for a single night bachelor party ideas.
2. Hotel Room Hangover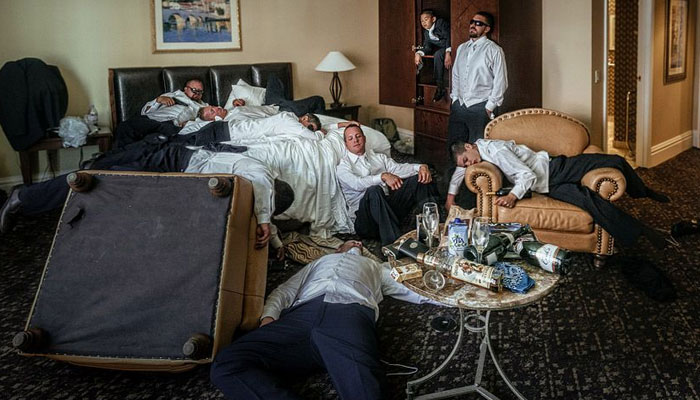 If you or your best friend is not one of those outgoing kinds who like to be pushed around by strangers while dancing and likes getting drenched in sweat then getting a hotel room or suite for the bachelor party is a great choice. You get beautiful space, room service and unlimited availability of service staff, along with no stress for who will clean the place. Plus, this bachelor party can even be carried on for more than a night with all the amenities of a hotel. You can also add a bunch of fun bachelor party games to make the night even more fun like never have I ever, spin the bottle or even strip poker if you and your friends are feeling adventurous.
3. Spa-rty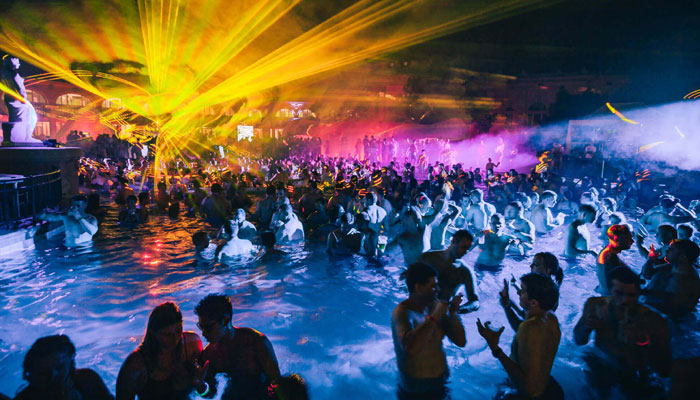 Parties can be overrated for some people, for them we have a super fun and relaxing bachelor party ideas from the list, it's SPA-rty time. Spend a relaxing time at a spa or resort with the bride/groom-to-be and unwind while getting some amazing massages. There are a ton of packages that great spas provide these days and they even come for a group of people who like to hang out together while relaxing and unwinding. Also, wedding preparations can be very stressful which makes this bachelor party idea even more fun.
4. Vacay!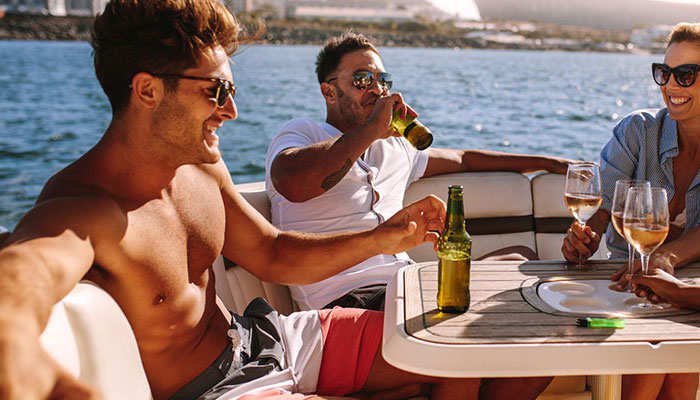 One of the best bachelor party ideas has to be a vacation where the party is not limited to a day or night but rather carries on for a couple of days. One of the most popular bachelor party vacation destination has to be Goa, and if you're feeling fancy and have a lot more to spend then you can also plan an international vacation, like Bali, Thailand or even Vegas. Nothing screams bachelor party like a trip to Vegas.
5. A Movie Theme Night
If you or your friend is a big movie buff then simply plan a movie theme night where all of your friends will dress up as characters from the movie, along with the decoration adhering to the same theme. And, by the end of it, you'll all watch the movie and enjoy the night with some of your closest friends and have memories for life.
Now that you know about all the best and most amazing bachelor party ideas and how to make them happen, do remember that just creating a party is not enough to have fun. Enjoy and live your heart out so that you and your friends have the time of their lives, after all, by the end of it they'll get married and have some huge responsibilities to look forward to.
Enjoy! Have fun!