Tyrion Lannister is considered to be one of the most bad-ass and amazing characters on the television as of now, who continues to live on the show that is popular for killing its crucial characters. More than anything it's the attitude that this Lannister carries with himself, that makes him a dear with the audience.
The man behind Tyrion Lannister, Peter Dinklage, is equally if not more awesome than the character that he plays. With the rise of Game Of Thrones, even Dinklage's career and popularity saw a rise which was something that he truly deserves, especially after years of hard work and even failure.
He is one of the most inspiring figures on television right now, not just because of the deformity that he suffers from, but also because of the way he handles it and continues to prove everyone wrong. There's no limit to this man and the amazingness that he possesses, and it's pretty evident in all the things that he has said and done in the past.
Peter Dinklage started his career, not with acting, but rather with data processing and at 29 he quit his comfortable job to fulfill his dreams of becoming a full-time actor. Whenever he's asked about one advice that he would like to give aspiring actors or anyone, he often says, "try not to wait until, like me, you're 29."
Here are some more Peter Dinklage quotes that prove that he's the master of offering motivation and more than anything, he enjoys being himself no matter what. He adores his unabashed self and he isn't afraid to admit it.
1. And one is allowed to be a private person, even in this age of social media.
2. When you call one lucky, you take away all of the hard work they have put into their work.
3. Wear your original self as an armor.
4. Before you even know it, you'll lose your youth.
5. Don't wait for the moments, they keep on happening.
6. Know things.
7. They are already here.
8. Being drunk is not easy.
9. Accept yourself because if you don't then who would?
10. Say no when needed.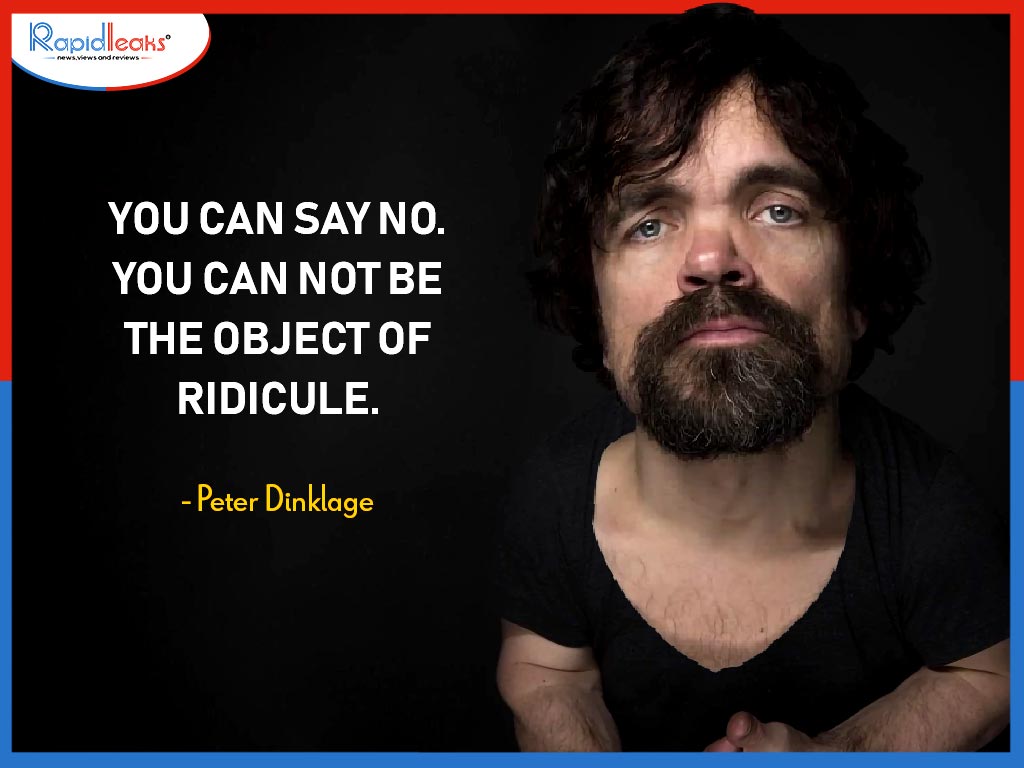 Aren't these Peter Dinklage quotes just awesome and hit home for almost everyone?
Jyotsna Amla