Climate change is real and it's affecting each and everything around us, especially the weather conditions. As it's said, this would be one of the coldest winters our world has ever been through, this recent snowfall would certainly make us believe in it.
The Sahara Desert would definitely be the last place where one can expect snowfall, however, things and times are changing. Yesterday morning, the people in Ain Sefra, Algeria woke up to snowfall covered red sand dunes. It should be remembered that the Sahara is a desert with an average temperature of 30 degree Celsius, so snow would be the last thing that the people living in there, expect.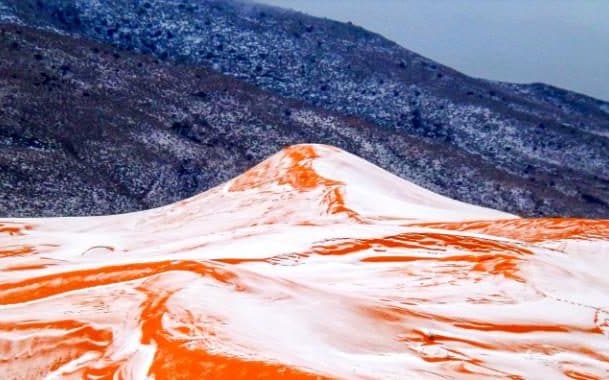 An amateur photographer Karim Bouchetata caught few glimpses of these snow covered dunes that look absolutely magnificent. This was the second time that the people in Sahara have witnessed snow, the first one was in February 1979 and that too happened in Algeria.
Now, as many different places have seen snowfall this season, we would like to wish for something and it's a snowfall in Delhi.
Please answer our prayers.
Follow us on Facebook, Twitter and Instagram for more updates. Don't forget to like and share. Do tell us your views in the comment box below.
21 December 2016
Jyotsna Amla