In a country that is perhaps the world's capital of manufacturing and one that is known as much for its ability to scale up modern infrastructure as garnering a poor name for hardly making any noticeable climate efforts, it's Beijing's new airport that is making all sorts of news; and for a good measure, it ought to be said.
And it appears that it's Beijing's new airport- swanky, state of the art and high-tech- that has now enabled China to actually challenge the US for a state of ascendency in the realm of airport infrastructure.
So that said, it's worthwhile to suggest that why Beijing's new airport is making news is for the simple reason that the Chinese have readied a "state-of-the-art" terminal that is designed to eventually handle more than 100 million passengers a year.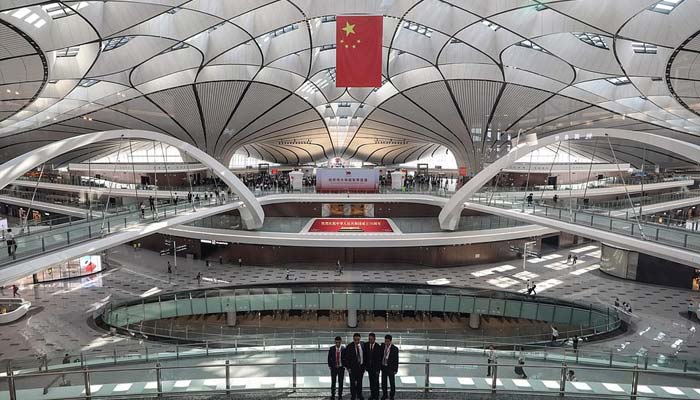 If that's not an incredible number, then one wonders, what is? But implicit in the development of something of a landmark quality and quantum, more often than not, there happens to be a huge price. So one wonders, just what amount of financial planning and investment would've gone into readying a truly unique airport infrastructure?
Apparently, where the official numbers stand, then a mighty sum of around 80 billion yuan- which equates to- $11.2 billion US dollars have gone into finalizing the famous and now, widely-popular starfish-shaped structure.
And there's hardly a surprise that many are already calling it China's new gateway to the country, an outstanding exhibition of new infrastructure muscle that is enabling the country to flex muscles and exercise power against the likes of the US.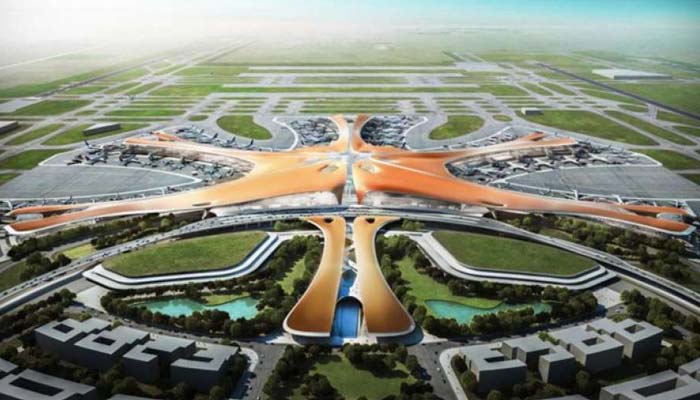 That told, famous news outlet NDTV reported in greater detail about the swanky new airport development and happened to share:
Xi has identified aviation as a key strategic industry. The president attended an official opening ceremony for the new airport, designed by the late Zaha Hadid, on Wednesday. Within two decades, annual passenger traffic in China's skies will reach 1.6 billion, according to the International Air Transport Association, more than the country's population today. China has set a goal of having 450 commercial airports by 2035, almost double the number at the end of 2018. It's also developed a jet to compete with Boeing Co. and Airbus SE.

The vast new airport should increase Beijing's passenger capacity by 60% and help unclog the capital's other international airport – the second busiest in the world behind Atlanta – to the north, which often has long delays despite a huge new terminal opening there ahead of the 2008 Summer Olympics. Bottlenecks at Beijing Capital International Airport likely capped annual passenger traffic growth at an average of 4% from 2013 to 2018, Bloomberg Intelligence analyst Denise Wong said.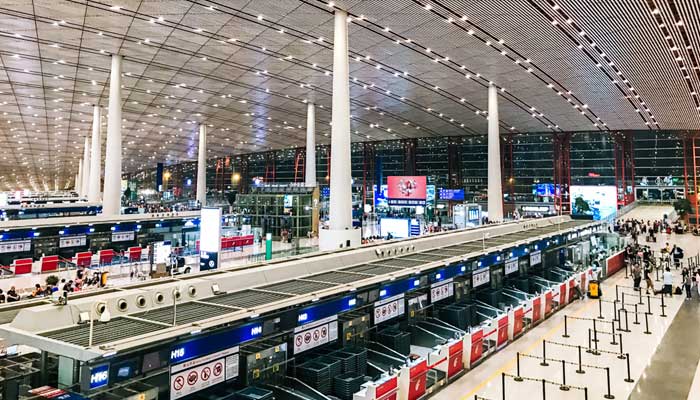 That told it's known that a new, feisty- large airport-infrastructure facility can help uplift the stature of a country by acting as a mega-hub connecting different timezones with one another. So one expects, Beijing's new airport to perform a similar new function for China.
In fact, on the occasion of the Daxing International Airport making wide-reaching headlines, one senior executive from one of the world's best-known consultancies- McKinsey- happened to share the following:
It can get 10 if not hundreds of new destinations connected to Beijing over the years. "This is the power of having large connecting hubs."