It was once home to the famous rich dynasties that ruled over with an iron-fisted power. Even today, it houses the famous forbidden palace, a touristic site for people from all walks of life. Today, it is home to hundreds of thousands of sky-reaching towers and constructions, that underline China's meteoric highs.
It's been the pivot to rabble-rousing revolutions that have defined much of China's modern history. Who can forget Tiananmen Square ever?
Beijing is a glowing enigma and a true ambassador for highlighting the mega power structure that China truly is.
But if you thought that, that is all there is about Beijing, then, well think again. Infrastructural might and a booming commercial landscape aren't all that Beijing is about. Amongst the biggest concerns that China's cosmopolitan hub faces are related to water pollution.
In a city where there's hardly any scarcity of jobs or of people, there's nothing humorous in highlighting that there's no scarcity of the malaise of water-pollution. It's not just any problem here in China. Rather a constantly growing concern that has engulfed the city in a gloom of despair.
And thankfully, the thought-leaders and those who truly examine the concept of 'growth' and 'development' from a lens much greater than commerce, have come together to highlight the above. And that too, in a rather interesting way.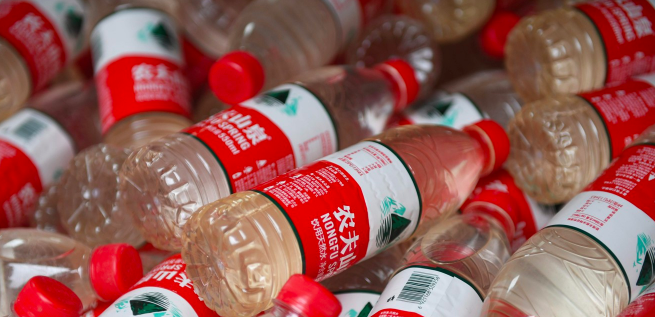 You may have surely heard of a defence exhibition, aimed at highlighting a country's military strength and armaments structure. You may also have heard of an electronics exhibition or a consumer goods symposium. But that said- let it be asked- have you ever heard of a water pollution exhibition?
Believe it or not, that is the most talked about facet in the present moment about Beijing. It is home to a much-talked-about water pollution exhibit, aimed at diverting people's attention from the mundane and trivial aspects of life toward facts that matter and concern everyone.
Perhaps, it is about time that everyone came together in different world cities to follow suit. Beijing, it can be said, has led by example. And truth be told, it isn't that Beijing alone is suffering from the concern about clean drinking water; it is provinces such as Xiaohaotu in China that are stifled with the problem.
It is rather a not so ravishing one at that. Whether it is Sydney, Auckland, New Delhi, Mumbai, Kolkata, Bangalore, Lahore, Hong Kong, Berlin, Munich, Brussels, Los Angeles, New York- it ought to be said, highlighting major civil anomalies in a hitherto-less seen way is an excellent idea to gather people to ponder over a concern to harms everyone.
Isn't it?
Interestingly, the name of the 'mobile exhibition' is 'Nut Brother' and its main highlight is to throw light on those provinces that are currently struggling to provide clean drinking water, with its residents under significant duress.
Gaining traction within days of moving around in myriad colonies, residential areas and establishments of Beijing, the dirty water (one of a kind exhibition) collected the murky water from Xiaohaotu province bottled in a ubiquitous Chinese brand- Nongfu Spring.
Then, several bottles collected from the various spots under the Xiaohaotu province of China were stacked in an aggregation in a mobile van that is meant to put in full public display the sheer magnitude of the current issue. From some distance, it may just seem like someone randomly collected several bottles of water sporting an instantly recognisable Chinese brand's logo.
However, once you step closer and see the real picture- you understand the gravity of the situation. The water that may have seemed rather distinctly clear from a distance appears murkier as you step closer.
Isn't that a fitting irony to a philosophical problem? That the more we examine a situation from a distance, it appears less worrisome, until one opts to see the true extent of it stepping in closely.
That told, a report published by leading news agency AFP highlighted another matter specifically in regards to the Chinese exhibition at Beijing.
"Nongfu Spring literally means 'farmer's spring water', using village farmers as a brand," Nut Brother – who does not reveal his name to the media.
"But the reality is farmers don't drink this water. A lot of their water is seriously tainted with pollution."
That said, will the other cities follow Beijing's example?