To suggest that India doesn't like nicknames for cricketers it is particularly fond of would probably be akin to stating something like the country doesn't consume sweets during festivals.
What's wrong with a norm?
Probably nothing other than the fact that in the process of giving a nickname to someone- we tend to forget that it may subject someone to immense pressure.
We still don't know whether Rahul Dravid enjoyed 'The Wall!' What's certain is that those who still seek in the construct and this indescribably (albeit silently- imposing) appeal of a wall loved the batsman.
Maybe that is why when the great servant of Indian cricket called it a day, we moved on from the man but not from the nickname as such- or did we?
Had that been the case, we may not have been immediately drawn to the idea of passing the baton of this very onerous nickname to Cheteshwar Pujara.
Of course, it doesn't help to note the very batsman, who otherwise holds a solid Test record, finds himself under the spotlight nowadays. Inconsistent batting and failure to anchor an inning especially when Virat wasn't around haven't helped, "Che," as some meme called him.
But there was also this other determined man, someone, true to India's penchant for nicknames, described as India's next Mr. Dependable not long after Dravid hung his boots.
Fair to say he's someone who- truth be told- is just as deserving of being recognized as the worthy successor in the longest format of the very man he once admitted to idolizing.
The name's Ajinkya Rahane. The Australians, you can be sure consider him the number one thorn in their path that hurt them in the just-concluded MCG Test.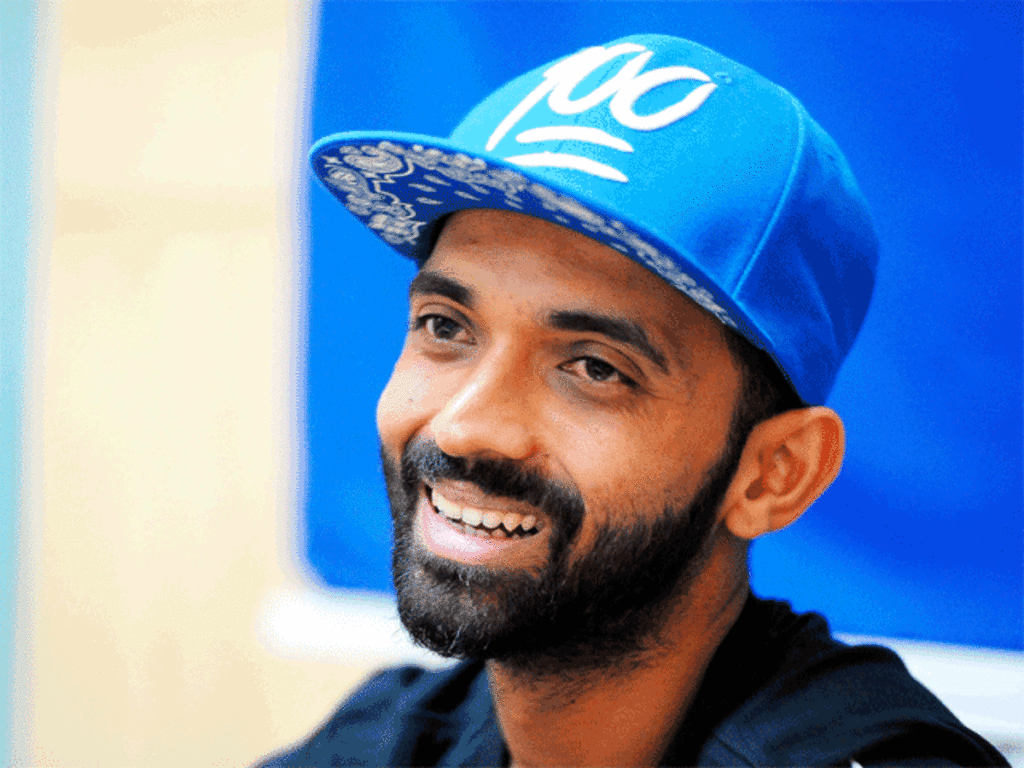 Now fundamentally it was told to all of us that the contest would be a five-dayer- right?
That the contest- not that the Australians did make it like one- was wrapped with over a day still to go, has something to do with the man who probably needs to be remembered just by his name.
For no nickname- other than some adjectives- are needed to hail the batsman who not only led from the front India's mighty comeback at Melbourne.
Imagine the nightmare that Ajinkya Rahane's Team India were up against given the abomination of Adeliade, where such a vastly talented side found itself humiliated, bundling out for just 36?
Too rare are days where one would actually come to think that a team as mighty as India receded to a stage where comparisons with a West Indies weren't all that unrealistic. Right?
In an age where social media chanter has largely made way for incessant banter and venomous rebukes, it mustn't be forgotten that the days leading up to this Second Test match were surely some of the toughest times that the team faced.
But then, as we all have come to hear- tough times don't last but tough people do.
Adages that carry life's essence or clichés be done aside, truth certainly is, the victory in the MCG was in no way possible had Ajinkya Rahane not done pretty much what was always going to be overwhelming.
A 42 and duck at Adelaide didn't help Rahane's cause. How could they have when it wasn't him that was anyways in the spotlight? True to its penchant of often celebrating one-dimensional narratives- undeniably strong that they maybe- the focus of the First Test was captain Virat Kohli.
And let's not even undermine his 74 that guided India to a somewhat position of first-inning respectability.
Still, it probably didn't occur to us- the author of this piece included- that in Ajinkya Rahane, India did have not so ordinary numbers.
On the contrary, the man who was responsible for over 4,200 Test runs (prior to the brave century at the MCG) and someone who conjured no fewer than 12 centuries and 22 fifties.
We could have done a bit better in terms of attributing respect to the very man, who had compiled over 800 (837, to be precise: a fifth of his Test runs) against the Australians.
That he, in the process of doing so, also struck 4 of his 22 Test half-centuries certainly warranted better attention that we thought he merited.
And that's the thing.
Nicknames or no nicknames, Rahane has been the one who doesn't demand your attention; he'd much rather do something as mighty fine as his 112 at the MCG, the very ground where six years earlier he had hit, not collected a very fluent 147.
But just how many of us cared to extend attention to that much-deserving apostle of humility, especially that the rather gloomy looking 36 provided a calamity of fear.
Probably only fair to say that one mustn't turn a blind eye or shy away from acknowledging that a team is made up of not just a Cheteshwar Pujara– the hero of the 2018 series win or the magnificent Virat Kohli and not only the marauding king of yorkers Bumrah.
And that cricket, in essence, is 'what-you-see-is-what-you-get!' And also that the more we cling to nicknames and hype, the further we distance ourselves from the actual heroes who don't, go looking for attention.
Pujara doesn't hog for praise. Kohli didn't ask to be over-celebrated. Dhoni, whether in playing days and even now in retirement is silent as ever. Bumrah will still be happy steaming up into the batsmen and working them up in the quiet manner he prefers to do so.
And what about Rahane?
Well, there will always be those batsmen who will roughen you up, stare hopelessly at you, throw the odd and actually utterly unnecessary word.
But there'll always be some who'll prefer to cut a figure of quiet humility for being grounded is what defines them.
For you must have chanced upon- especially if you happen to be a DC fan- about a certain Dark Knight poster that says:
#RISE!
And as he rescued his embattled team with a very quintessentially gritty and graceful hundred, Ajinkya Rahane become the epitome of why we all must RISE!
For there's always hopes to meet, fans to bat for, and that call of a country that requires you to bat and bat and bat.
Also Read: Thou Shall Never Stop Igniting The Proteas Fire: Faf du Plessis!
Well done Mr. Ajinkya Madhukar Rahane. You don't need a nickname. You don't need to be a Wall version 2!
Remember the name! Ajinkya Rahane! Right everyone?