While we kept crossing paths with people who are homeless, sleep at footpath and can hardly afford food every day. We feel bad and move on as we have our lives to take care of. However, a group of 25 volunteers in Bangalore is ensuring that they do something about people who are hungry and are unable to afford food.
Isn't it the kindest gesture and a step forward in restoring humanity? It brings back the faith that we humans still care about others. while many only talk about, and discuss problems, these handful of people are contributing their bit to provide as much as they can to the people who are in need.
They are providing food to patients, relatives, family, and friends who are at the hospitals and cannot afford food for themselves. This step towards human welfare is a lesson that we need to learn.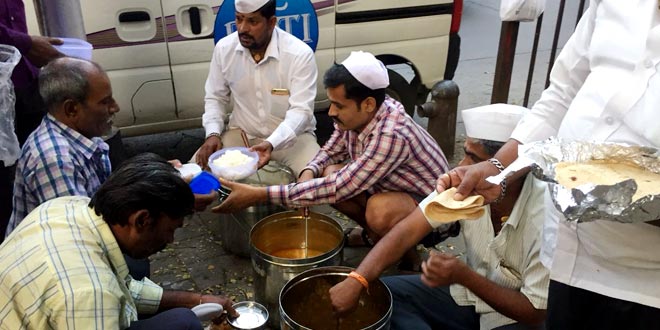 Fayaz Akram Pasha who is 42-year-old had an emotional and moving encounter with the father who was saving money for his child's treatment and hadn't eaten all day. This encounter shook up Pasha and that's how "Doh Roti" was founded.
Along with his friend, Pasha and other volunteers feed people who come to the hospital for treatment and are unable to buy a meal for themselves. They distribute around 400 meals (rice and dal) and 300 rotis to the families of patients at Jayadeva Hospital, Kidwai Cancer Hospital and Al Bilal Diagnostic Center.
Pasha who is the owner of a hotel in Kumaraswamy started Doh Roti with only 2 people and now he has a group of 25 volunteers. Everyday they cook between 10am and 1pm and after prayers, they begin the distribution of the food. First, they provide meals to the relatives of patients at Jayadeva hospital and Al Bilal Diagnostic Center. Then they go to Kidwai Hospital to distribute the meals.
They cook about 35 kg of rice every day and need 12 kg of onion and tomato, and 3 kg of other vegetables to prepare meals for a day. A small food company provides 300 rotis every day. One meal cost them about Rs 22, and it's been 2 years that they have been distributing food to the helpless people.
Pasha says Hunger has no religion, and it's the root cause that he is so strongly working towards it.
People like Pasha are truly an inspiration. These people resurrect the faith that no matter what, humanity will survive.
Avni S. Singh