India stands divided over demonetization. Internal crises kept aside, the political system is still rooting for change with an increase in Modi's critics becoming an everyday scenario. Amidst these times, the news of Rahul Gandhi filing his nomination as the supreme leader feels like a breath of fresh air, to some extent and just another political goof-up, at worst.
It's been 13 years since Rahul Gandhi made his political debut and on 11th December, another chapter in Congress' 140-year-old saga of Indian politics is going to be unveiled with there being no one to challenge his position in the party.
As expected, the media remains fixated on this dynastic succession and the BJP continues ripping off the 'Prince', highlighting the absurd statements and actions by the soon-to-be
the sixth member of the Nehru-Gandhi clan to be elected Congress President.
Rahul Gandhi's succession could be termed as an end-result of his dynastic credentials, but when it comes to expectations, despite his not-so-great track record, he will be compared to his mighty forbears.
On the other hand, the rising disappointment with the Modi-led government has triggered a look out for an alternative voice and considering every possible challenger, Rahul Gandhi appears to be the best alternative. However, there has not been a single election victory for Congress for which Rahul Gandhi can be given more than partial credit. Moreover, against the Modi-led BJP, the 47-year-old's record is abysmal so far, apart from a solitary Bihar victory in 2015.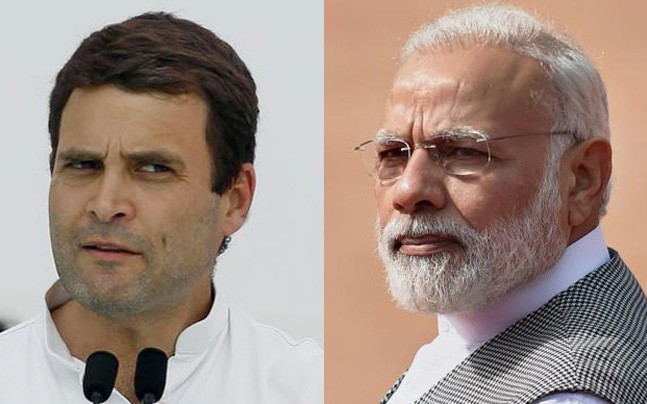 That said, in recent days, the expected Congress President seems to be more than active and his words have finally started making some sense, which might be a result of some drastic measures taken by the current government like demonetization or the atrocious implementation of GST.
Let it be known, there are plenty of challenges that Rahul Gandhi is bound to face as the Party Supremo and here are five odds that he will have to defy in order to prove his worth as a leader.
Rahul Gandhi: 5 Odds He Will Have To Defy As The Congress Leader
Filling The Nehru-Gandhi Shoes With A Different Approach
As mentioned above, Rahul Gandhi inherits the Nehru-Gandhi legacy but this might not be enough win over the huge segment of young voters. One of the biggest reasons why BJP came to power was a drastic change in the aspirations of a young India and while his predecessors had a socialist ideology, the same has stopped intriguing the masses.
Moreover, Narendra Modi is known for making a direct connection with the voters and Rahul will have to find another way of bringing everyone on the same page with his words.
Revival Of Congress
There is no doubt that Congress has been reeling for a revival and Rahul Gandhi's biggest challenge as the new leader will be to strengthen the party which faced defeats in one state after the other after the ouster in the 2014 Lok Sabha election.
He is taking over the INC at a time when the party has governments in just six states. This can easily be termed as the worst state Congress has ever been in and infusing energy into party members is not going to be a walk in the park. Maybe a group of young leaders can help in this context.
The Lack Of Experience
Another major odd that Rahul Gandhi will have to defy is his inexperience as a leader. While he has not held any major position in the party, after his election as the party chief, Rahul Gandhi will have to find the balance among the youth and political veterans of Congress.
In several states, there has been a power tussle between young faces from the party and the old guns, Sachin Pilot vs Ashok Gehlot in Rajasthan, Ajay Maken vs Sheila Dikshit in Delhi and Jyotiraditya Scindia vs Digvijay Singh in Madhya Pradesh, being the most prominent ones.
New Vision And A Strong Opposition
In recent months, Rahul Gandhi has appeared with an ambitious and aggressive approach on social media which is an exact opposite of his usual reluctant image. He needs to promote the same among other party members, while also coming up with a new perspective towards elections and the voters.
One of the major reasons behind BJP's dominance has been the absence of a strong opposition and Congress is planning a revival, the party has to stand strong at every platform and on any topic, with substantial evidence, in order to take on PM Modi.
Upcoming Assembly Elections
The Modi-wave is at its weakest and this could be the right time for Rahul Gandhi to strike, but a loss in Gujarat Elections will definitely put a dent in his new journey. His credibility will be at stake and this is a make or break situation for the soon-to-be chief.
As for the next year, some big states including Madhya Pradesh, Karnataka and Rajasthan will be up for grabs before the Lok Sabha elections in 2019, and Congress' performance in these pools will shape Rahul Gandhi's future as the ultimate challenger to PM Narendra Modi.
These were the five odds that Rahul Gandhi will have to defy after becoming the new Congress Chief and as he takes the reins from Sonia Gandhi, the journey is not going to be an easy one, to say the least.
Do you think overcoming these hurdles will be an easy task for Rahul Gandhi?
Do you have any other suggestions to add to this list?
Share your views in the comment section below.