Prime Minister Narendra Modi joined around 30,000 yoga enthusiasts at Le Corbusier-designed Capitol Complex, Chandigarh on Second International Yoga Day. Modi stretched and bent for Yoga asanas with Yoga participants and said that yoga day has become people's movement since it started.
On this Tuesday, he announced two Yoga Awards to be given away on the affair of Yoga Day. These awards have two categories: One is International and second is national.
He said that he is announcing these two awards on the behalf of Government. One will be for excellent contribution in the field of yoga internationally and another one will be for excellent contribution to yoga in the country.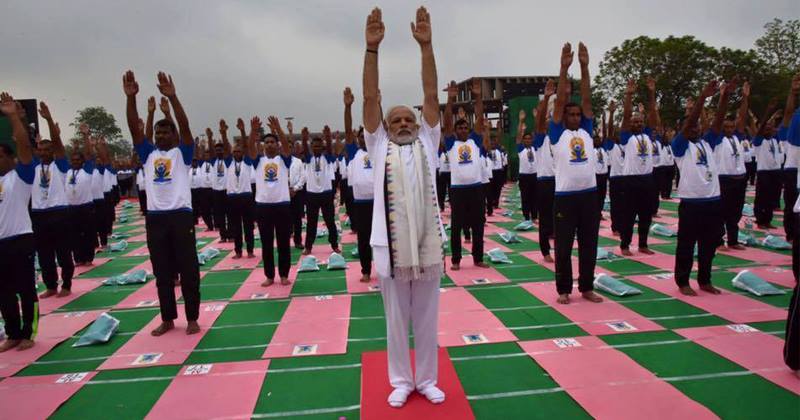 He added, "These awards will be called International Yoga Award and National Yoga Award."
He told that a specific committee will form the rules and decide the jury. He also said that he wants to honour the efforts of the people who are making excellent contributions in the field of yoga.
Follow us on Facebook, Twitter and Instagram for more updates. Don't forget to like and share. Do tell us your views in the comment box below.
21 June 2016
Avni S. Singh