Two years ago today on 26 May, Bhartiya Janta Party's PM designate Narendra Modi was sworn in as the Prime Minister of India.
The lavish ceremony was attended by SAARC nations (including Pak PM Nawaz Sharif), opposition leaders, corporate honchos, and other heavyweights from politics, glamour and other fields.
For the first time in 30 years, saffron party came to power with an absolute majority, while Congress, the oldest national party, got restricted to only 44 seats.
Modi Govt. who rose to power saying 'Sabka Saath Sabka Vikas' today completed two years in power and the journey has been a roller costar ride.
The government eliminated the disease of policy paralysis prevailing during the Manmohan Singh government. But there are a lot of concerning points which are needed to be addressed at first.
Here's brief review of the work done by Modi Govt. in the initial two years of the five year term.
Thumbs Up
1. Yemen Evacuation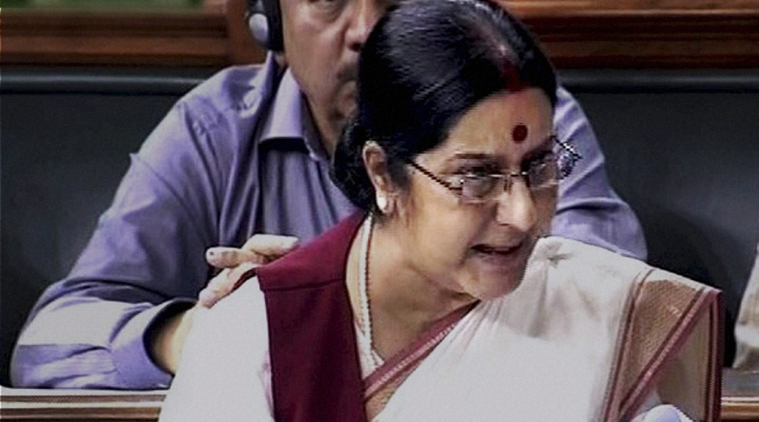 The Ministry of External Affairs headed by Sushma Swaraj has secured full marks in the two years of Modi govt. tenure. Apart from successfully carrying out one of the biggest evacuation (Yemen) after Gulf War, the ministry also earned laurels for rescuing Kerala nurses from war-torn Libya and bringing back Geeta, the differently able girl back to India from Pakistan.
2. Reforms On LPG Subsidy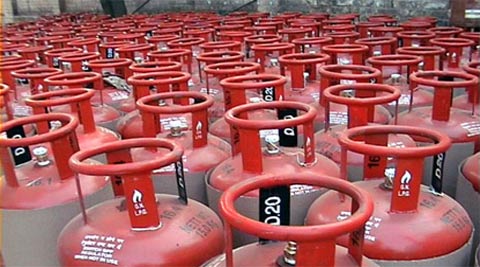 The petroleum Ministry started the 'Give It Up' campaign which urged the well-to-people to leave the subsidy for the needy. Now, it has barred the subsidy to people who earn more than Rs 10 lakh per annum. The amount saved was utilized in opening 5 lakh new LPG connections to people still using kerosene and petrol
3. Swachch Bharat Abhiyan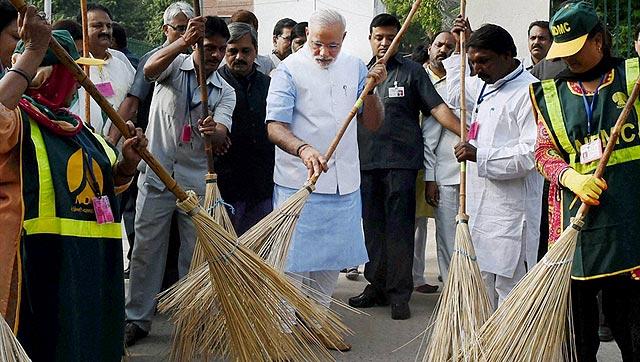 The pet project of Modi govt has gained wide acceptance across the country, especially on social media,after celebrities came out in its support. Besides cleaning the localities, the govt is also pushing for building moretoilets andwaste management & segregation. It would be called real success when manual scavenging will be stopped.
4. Yoga Day
India's lobbying met success when United Nations declared 21 June as International Yoga Day. PM Modi participated in the mega event held at Rajpath and performed the yogasans. It was a record in terms of most number of people participating in such event.
5. Digital India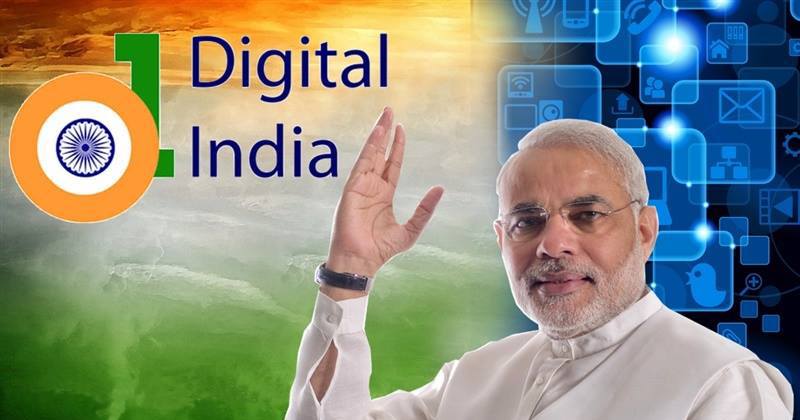 The flagship program of Communication and Telecom Ministry aimed at good governance and knowledgeable economy is going in the right direction. Every minister is on Twitter and connected with public directly.
Some governance measures like digital locker and feedback through mygov.in are some appreciable initiatives. 
6. Jan Dhan Yojna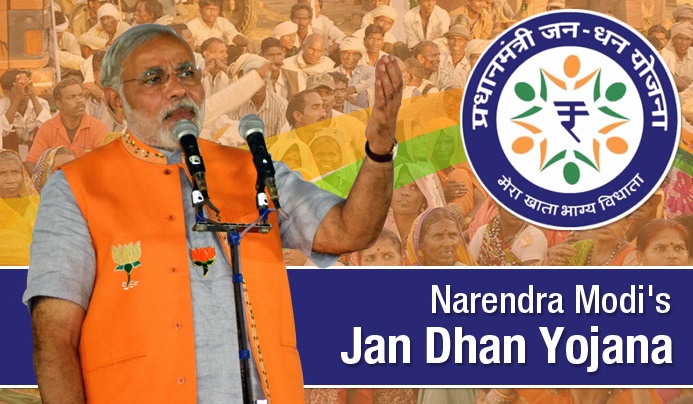 Now anyone in India can open a account in bank, thanks to this scheme aimed at including the people from the lowest section of society in the financial circuit.
Within a fortnight of the launch, Jan DhanYojna entered the Guinness Book Of World Records for maximum number of bank accounts opened in a week.
Besides, India-Bangladesh land boundary agreement, Bankruptcy code and Real Estate regulation are some of the major hits of the NaMo Govt in last two years.
Thumbs Down
1. Relations With Pakistan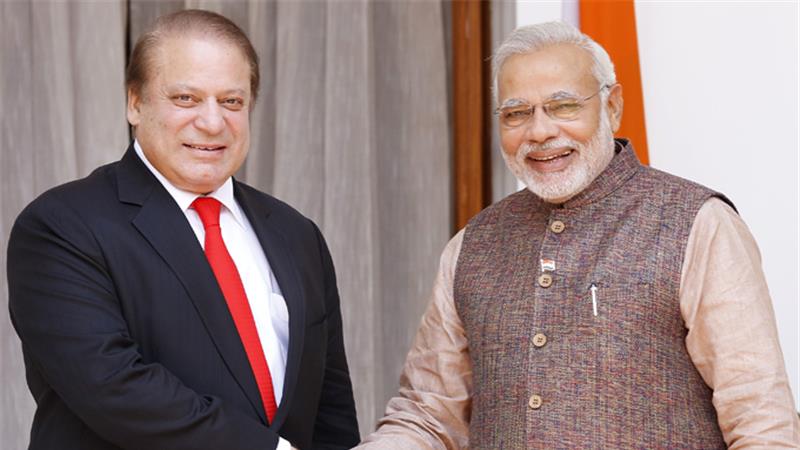 This was one of the major agendas of BJP during the general elections campaign but unfortunately the ice between the nations has not melt yet. Though, there have been several efforts from the govt with PM holding talks with Pak premiere on and offshore. But the result is zero and Pathankot attack is the biggest example of worsening Indo-Pak relationship.

2. Masood Azhar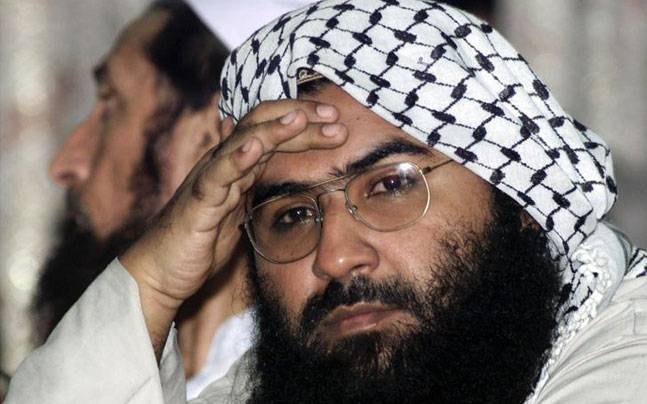 India's bid to add Masood Azhar's, head of JeM, name in the UN list of proscribed terrorist failed after China raised objections. It is a major setback for India as Azhar is believed to be the mastermind behind Pathankot attack.
3. Black Money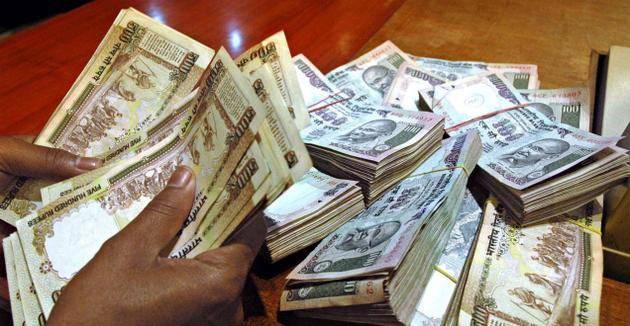 Bringing back black money stashed offshore in Swiss Banks was one of the major poll promises of the govt. but couldn't yield the desired result. Though, government gave a three-month window for compliance, but only 644 declarations were made. Some concrete steps from Finance Minister Arun Jaitley are highly desired.
4. Uttarakhand Debacle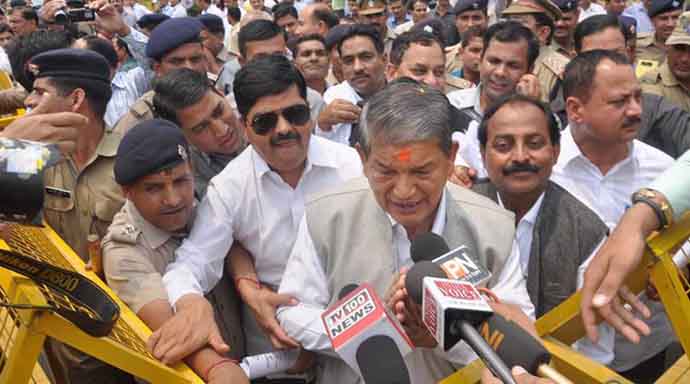 The BJP and Central government faced a major embarrassment when its attempt to gain from dissidence in Uttarakhand Congress misfired.
The premature imposition of President's Rule was the first wrong step and then victory of Harish Rawat in the floor test conducted by Supreme Court turned out to be final nail in the coffin for saffron aspirations.
5. Land Ordinance/ GST Bill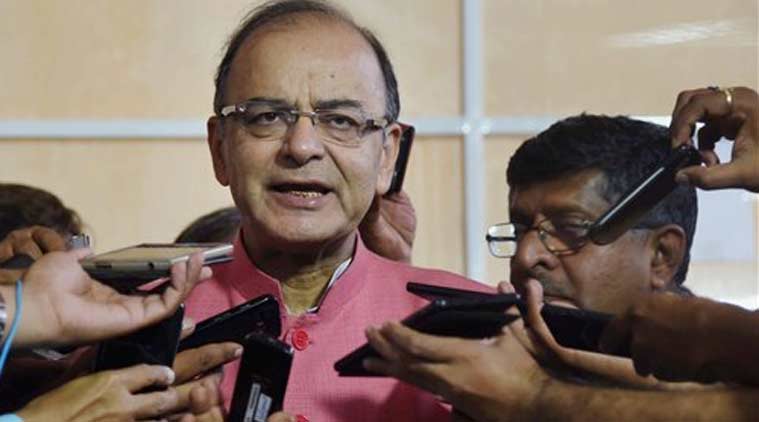 From the last two years, NaMo government has failed to pass the GST Bill and Land Bill in Rajya Sabha, where it is less in numbers. Though, government took the ordinance way to clear the bill but was re-promulgated twice and finally lapsed on August 31, 2015.
GST Bill is touted as the biggest tax reform in Independent India but government is incapable of bringing consensus.
6. Protests In Central Universities
The recent period saw a huge boil among the students of Central Universities. Smriti Irani, the HRD Minister made headlines for all the wrong reasons.  Be it FTII students' strike, Rohit Vermulla's suicide, anti-national slogans raised in JNU campus, protests in Aligarh University and the list goes on.
The Modi government still has three years in this term. The major projects which needed to be watched in this course include – Smart City plans, EPFO reforms, One Rank One Penison, Planning Commission to NITI Aayog,  Ganga rejuvenation, Public Welfare Schemes (Crop Insurance, Atal Penison etc).
Follow us on Facebook, Twitter and Instagram for more updates. Don't forget to like and share. Do tell us your views in the comment box below.
26 May 2016
Rumani