On Monday, the 23rd of May 2016, India signed 12 crucial pacts with Iran. One of them is for the port of Chabahar, which is located in the south-east of Iran, north-west of the Indian Ocean, and north-east of the Oman Sea. This strategic port is of immense commercial value to both countries as Iran is rich in energy and minerals and India has the necessary infrastructure and intelligence required to utilize these for the rapid development of both countries.
Prime minister Narendra Modi maintaining his political etiquette told Iranian President Hassan Rouhani that "leadership and the clarity of your vision have deeply impressed me", while Rouhani keeping in mid the delicate situation of Pakistan said, "Today's agreement is not against any other country."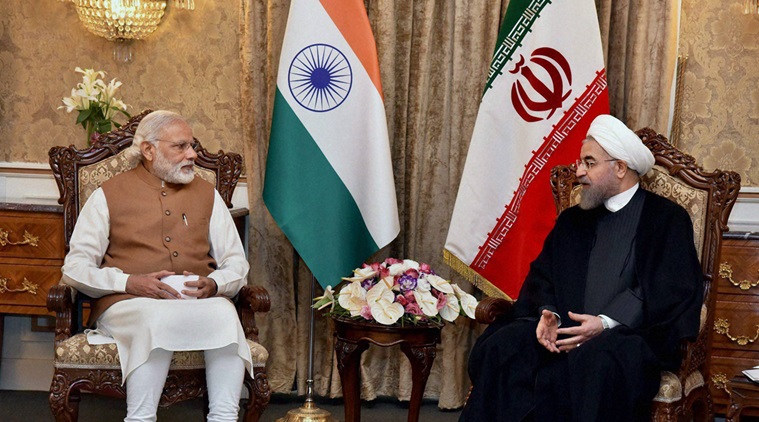 The initial plan for this port was brought up in 1973, but was delayed after the Islamic Revolution owing to financial scarcity. The port was partially built by India in the 1990s to provide access to Afghanistan and Central Asia, bypassing Pakistan.
The port is of great value for trade as it is expected to cut transport time and cost by a third. Moreover, Tehran is ostracized by western countries owing to its nuclear policies while Delhi is Tehran's second-biggest importer of oil after Beijing. The port is also connected by Iranian road network to four major cities in Afghanistan — Herat, Kandahar, Kabul, and Mazar-e-Sharif. Investment proposed by India in the first phase will be in excess of $200 million, including $150 million line of credit from Exim Bank.
Of course the opposition will create a ruckus and say Modi is only completing what had already been started but at least he is bringing in results. Our Prime Minister is working tirelessly for the country's prosperity. We need to have patience.
An agreement has also been signed to develop two berths at Chabahar port and to build new Chabahar-Zahedan railway, as part of North–South Transport Corridor, by Indian Railway's public sector unit Ircon International. India and Iran also have a long-standing agreement, signed in 2002, to develop Chabahar into a full deep sea port.
Anyone remembers the famous saying, "The enemy's enemy is a friend"?
(Source: msn, wikipedia and TOI)
24 May 2016
Team Rapid