We are perhaps in an age where theatrics and gimmicks seem to work a lot. It's an age, after all, where publicizing things is just the order of the day. This is perhaps why a very captivating quote has sort of captured the essence of these times. So whenever one says, "Data is the new oil" there's hardly any doubts. Isn't that a fact, at the end of the day?
But having said so, data might be the new oil, but the focus from the 'oil' will under no circumstance, diminish. Right? This is why just as important are brands and organizations like Apple, Harley Davidson, Netflix, McDonald's, Burger King, Tesla among the many to quote, the "biggies" if one might put them that way, will continue to have a relevance too.
In the sense that the way the young and rising India cannot imagine a day-to-day existence without interaction with the aforementioned, the country cannot function without interacting with brands that are all about and centred on oil
This is precisely why an Indian Oil, ONGC, HPCL will always continue to stand as firm determinants of India's success story where it comes to an important currency dominating international trade.
Oil, no wonder, what else?
Having said so, where the recent developments are concerned, then it appears that India wants to up its capacity to refine oil. This precisely leads us to a question- what's the urgency behind this and also, how might this help the country in the long run?
But first up, some numbers. India is immediately trying to double its refining capacity, and where crude oil is concerned, the expected quantum is around 450-500 million tonnes.
The above target is for an annual basis for upto 2030. But how is this going to be achieved?
Apparently, in order to support the Government of India's massive efforts of boosting oil enrichment, the construction of a new facility in Ratnagiri with a capacity of 60 million tonnes per annum is already on its way.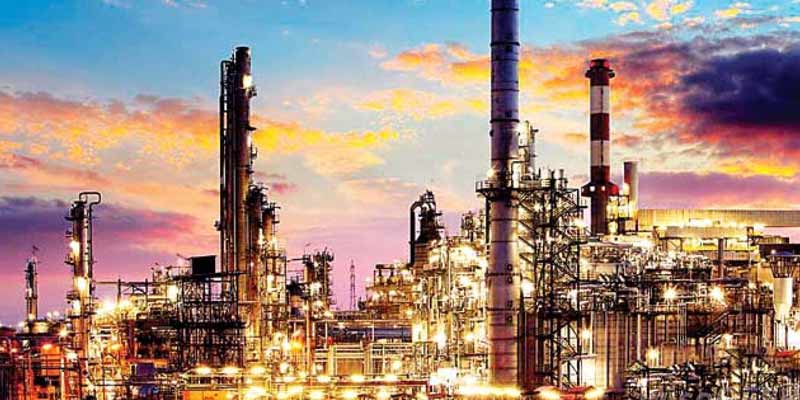 Meanwhile, experts point to statements from the Union minister, Petroleum and Natural Gas, Mr. Pradhan who recently shared- the expansion in refining capacity will come from both brownfield and greenfield projects. The new refinery project in Ratnagiri is one of the key projects in the planned expansion.
Now that's not all. Greater optimism stems from the good news that the said plan has received investment from UAE's oil companies and none other than Saudi Arabia has backed the big, long-term plan. So what's happening there?
So where it stands right now, then Saudi Aramco and ADNOC together own 50 percent of the project while the remaining 50 per cent is owned by Indian PSUs, Indian Oil Corporation Ltd., Bharat Petroleum Corporation Ltd., and Hindustan Petroleum Corporation Ltd.
Suggested Read: Big Despair Around The Corner For 139 Million Indians? How So?
Other key projects include a joint venture between HPCL and the Rajasthan government for a new refinery in Barmer Rajasthan with a refining capacity of 9 million tonnes per annum as well as the major expansion projects in existing refineries in Panipat, Paradip, and Koyal, according to a report published in the Indian Express.
All of that said, it must be concluded that where India's oil enrichment plans are concerned, then the future is big and bright and the groundwork for a green pasture is being laid in the 'now!'