In life, never fret; keep going strong, always look after the positives, ignore the rest. Heard that before? But hey, who are we fooling? Easier to say that. Giving a sermon is easy. It's a lip-job at the end of the day. But being able to 'act positively' or thinking that way is difficult. Get real guys, and see the true picture.
Want a real example? Easy to hear a podcast or some financial guru tell you how to invest money from the four-walled comfort of that centrally air-conditioned workplace but very difficult to lift yourself up when you are down in the dumps, as a rickshaw driver on the street, or as probably that tea-vendor in a country where recession is as big reality as rains in monsoons.
Well, there are things that just don't apply to a massive lot. What is that lot got to do with investing money, spending the savings wisely which is actually going to lose out on it and that too, in the not so distant future?
It could very well be that probably while you are busy making plans on how to invest in some brilliant new Mutual Fund scheme or maybe put all that money into Gold, there are some who are about to lose out on their hard-earned savings.
Think you are the only one who works hard and saves? What about those in India whose future seems as utterly despair-ridden as is their present? What about those who are expected to lose that very entity basis which they were living and actually surviving all this while?
Because truth is, where it stands currently, at the end of the month, around 139 million Indians are slated to run out of their savings. You heard that right. Let the number sink in.
Maybe go grab some water.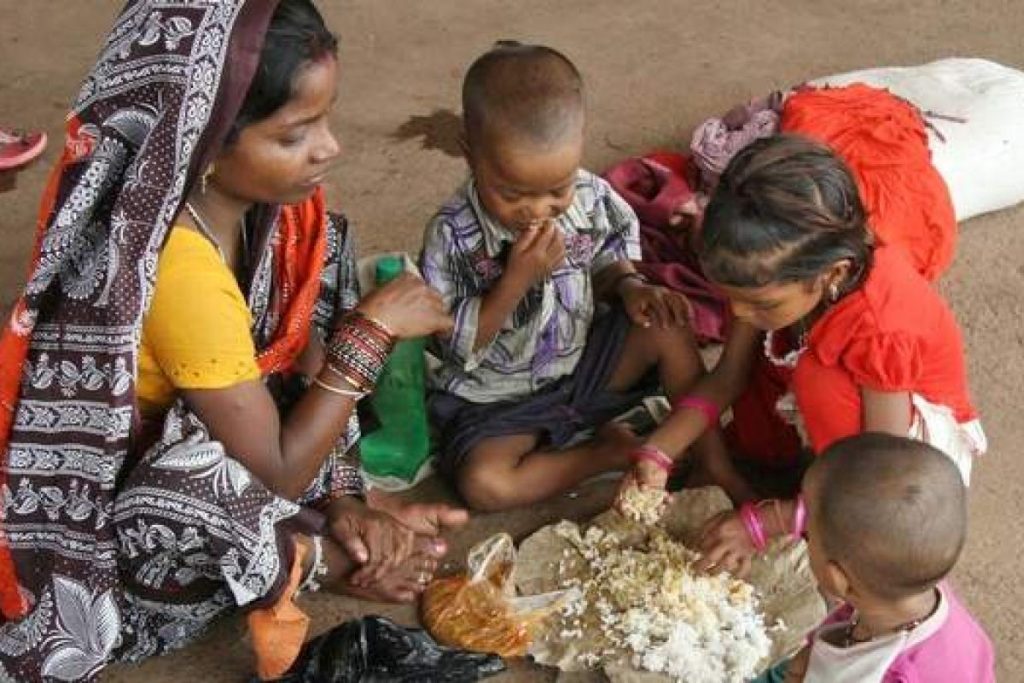 One thing to earn money but quite another to have that invested wisely and with all that sincerity and intellect. When 139 millions run out of their money, imagine the kind of frustration and despair that it may bring?
Because at the end of the day, there are these two very abundantly clear birfurcations. The India where you call an Uber within minutes, where milk is delivered to your doorsteps, where a Friday matinee show followed by a three-course meal in an expensive upmarket restaurant is called Urban India.
The term development best describes this part of the world where come Monday morning, you're lost in the 'process' of churning. And come Friday evening, you are out with your 'mates!'
Then, there is also that part of India functions on the hope of some "Vikas!" The India where the Urban Naxal doesn't reside, the India that you and I often don't take a second in describing cooly as "the Hinterland," or the rural belt.
This is precisely where you are stung by some hard-clinging reality.
30% of India's urban population may deplete their lifetime savings by the end of June and would find it difficult to meet essential consumption.
So at this time, depending on who you are and what is normal comfort for you, your situation differs. If you are a Tinder-loving, Frapucciono-drinking, constantly-blogging, roadtrip-loving Indian for whom life is often about Game of Thrones and perpetual binge-watching or online shopping, then be rest assured the world around you promises greater heartbreaks and drama than the 1997's Titanic.
Or if you are the laborious lot, uncertain about present, dejected about the past and worried about what tomorrow might bring, then probably you know it by now that the worse kind of fear looms large in the sidelines; akin to a prowling tiger just about to be set free from the cage upon you.
And it's precisely that fear, that lingering worry about "what might happen to me and my children, how will I feed them," which is going to bite you bigger than the actual hit.
At times, to the poor man the worry about what tomorrow may bring carries greater agony.
To some habitual number cruncher, the 139 million Indians losing exhausting their savings is just some number. But where reality bites- this is despair in its mighty form. You don't have to watch some soul-crushing World War saga to know what devastation means.
For where it stands right now, this report by Live Mint produces a tear-jerker:
Around close to 30% of India's urban population could be out of savings and unable to cover essential expenditure by June-end. In contrast, the rural poor, though hit hard, are relatively better off with still some savings and welfare support to fall back on.
According to one survey, 84% of households suffered some loss in income since the lockdown. As incomes fell, Indians had to rely more on their savings to cover essential expenditure. But for the poorest in cities, these savings rapidly dried up.