The world went under the shock as one of the best footballers Lionel Messi announced his retirement from international football. The Barcelona star shattered the hearts of millions of fans. After Argentina lost Copa America final to Chile 2-4 on penalties, the Argentine forward broke into tears and in his disappointment he announced that his team is done with him and it's time to take retirement.
While everyone is hoping to see Messi back in international football, former West Bengal Sports Minister Madan Mitra made a brilliant move.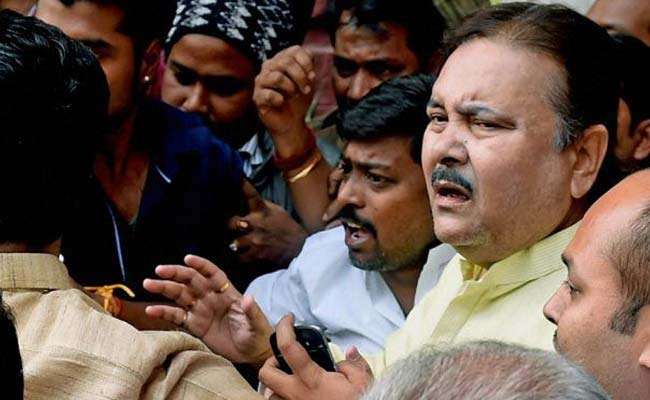 The minister used the incident as a tool to get bail. 57-year-old Madan Mitra was arrested last year in November by CBI due to his alleged association with the Saradha Scam. After the news of Messi's retirement broke, he stated that he has fully cooperated with the Police for last 18 months and he has given 100% to redeem himself so now he should be granted bail.
He added, "Look at Lionel Messi, he is retiring after playing the best matches of his career. He was given that chance. But I feel I am yet to give my best as a politician and I deserve another shot."
Mitra has also served West Bengal as the State Transport Minister was arrested last year after he surrendered to the authorities. He further said that he has been in the spotlight for so long and now he wants to stay back and help West Bengal.

He asked, "Tell me what more can I do? I'm giving my full cooperation to the CBI, but I think it's falling on deaf ears."
When media tried to understand the situational comparison of Mitra to Lionel Messi, a senior party member of Trinamool Congress said that he is right to compare himself with Messi. Mitra is one the best Sports Ministers and Lionel Messi is one of the best players but both of them couldn't earn success and had to leave their field. So in his own figurative way he is not wrong to compare the situation.
However, his bail plea was denied by the Calcutta High Court on November 20.
Follow us on Facebook, Twitter and Instagram for more updates. Don't forget to like and share. Do tell us your views in the comment box below.
28 June, 2016
Avni S. Singh