Wanting to break away from the mundane and step out to some beachy, idyllic holiday oversees? Well, that may not be possible, at least, at this moment!
In what can only be described as major breaking news in no uncertain terms, it's confirmed that India's put a ban on international flights till the 31st of March, this year. To those of us who may have been of the belief that normal international travel would resume in any case following the arrival of the COVID 19 vaccines, will certainly be in for a surprise. What else can one say?
That being said, the decision to put forth a ban on international flights for a period until March 31, 2021 has been initiated by the venerable government with the information being furnished through a circular released by the respected Directorate General of Civil Aviation (DGCA).
While it's no surprise that much of 2020 was spent facing a scathing international ban following the outburst and subsequent spread of the contagious COVID 19 virus, it appears that there's no great respite even in the first quarter of this new year.
And just how do we realize that?
As a matter of fact, it helps to know that the ban on international travel was to have ended toward the end of the month of February (this year), and here we are, facing what can be called a brief extension.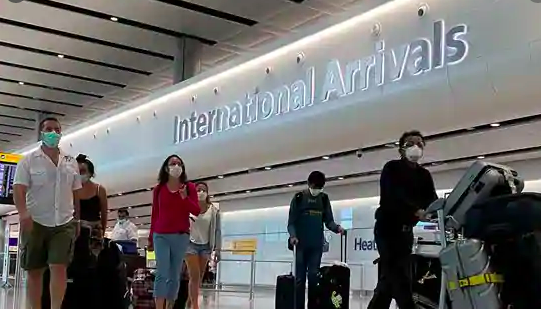 So the ban on international travel, which was originally to have ended upon a gap of no fewer than eleven months, still stays on.
But in addition to the above, there's also an interesting update that one's better off knowing. Despite there being a ban on international flights upto the end of March, the dedicated Cargo flights and flights under the bi-lateral air bubble pacts with select countries shall continue to operate as per normal.
International freight and cargo via airways has not taken any hit, whatsoever. This was confirmed by the DGCA in its update. Now, it's important to remember that among the first steps to ensure the continuity of international travel between different countries, India had constituted a bi-lateral air bubble, subject to some preconditions during the pandemic.
Also Read: Shocker From New Delhi: In 2020, There Were 54,000 Deaths Due To Pollution Alone!
This shall continue unchanged and where it stands at the moment, then India has in place a bi-lateral air-bubble agreement with as many as 27 countries.
Here's a full list of the countries that fall under the aforementioned international travel arrangement with India:
Afghanistan, Bahrain, Bangladesh, Bhutan, Canada, Ethiopia, France, Germany, Iraq, Japan, Kenya, Kuwait, Maldives, Nepal, Netherlands, Nigeria, Oman, Qatar, Rwanda, Seychelles, Tanzania, Ukraine, the UAE, the UK, Uzbekistan and the US.