Hearing the many Lord Krishna stories is an experience that leaves one charmed and besotted with an essence that probably no other experience- anywhere in the world- can provide.
Vrindavan Bihari Lal Ki Jai
"This isn't just a phrase; it's a collective regard we extend to every being placed under the sun by remembering one of the universe greatest"
When you hear Lord Krishna stories, you concur that there was this time where indeed milk flew from the Ganges, where divine personalities walked on earth, where the collective conscience of people was less about malice and about spreading a spiritual fragrance that only a Krishna could provide.
What are some of the finest Lord Krishna stories and therefore what's their essence?
Why Krishna is loved eternally and around the world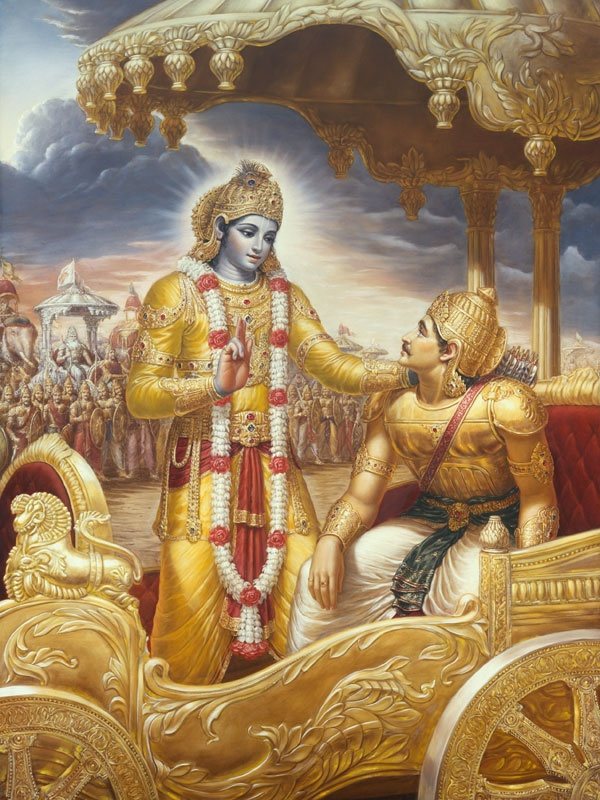 What is universal, will be accepted everywhere. And what is accepted everywhere is universal.
The world we are a part of was and is, but one, before man decided to draw lines and divide it into different spheres, whether through colonisation or castration of peoples and dynasties and therefore, an entire culture.
Despite the world being divided, spirituality holds a power that it brings people together, regardless of who they are, where they belong and what sets them apart from one another.
To that end, there are few unifiers in the world quite like Lord Krishna. There's nothing new to cite that Vrindavan temple attracts devotees not only from all corners of India but also from the West.
That through organizations like Isckon, there's massive outpour of devotion and admiration for a deity in whose Karma and deeds one understands a path to fulfilment of life (and its goals) underlines the fact we are one.
That he is a specimen of the universal consciousness and not merely restricted to a God worshipped in India is evident from the faith extended by millions whether in Dwarka, in Gujarat, Eklingji in Udaipur and even a Krishna temple erected in faith in Australia or a commune of worship standing in London.
The multiple meanings of Krishna
Lord Krishna stories throw open a treasure-trove, visiting which one can embrace timeless pearls of wisdom, might, grandeur and, yet, compassion, all of which, at the same time, denote the philosophy of Krishna.
Of the many deities and holy spirits of India, Lord Krishna is not only special because of the many Avatars that he took; birthed in an age and re-birthed in the form of many revered avatars, thereafter; but also because he embodied an absolutely complete human personality.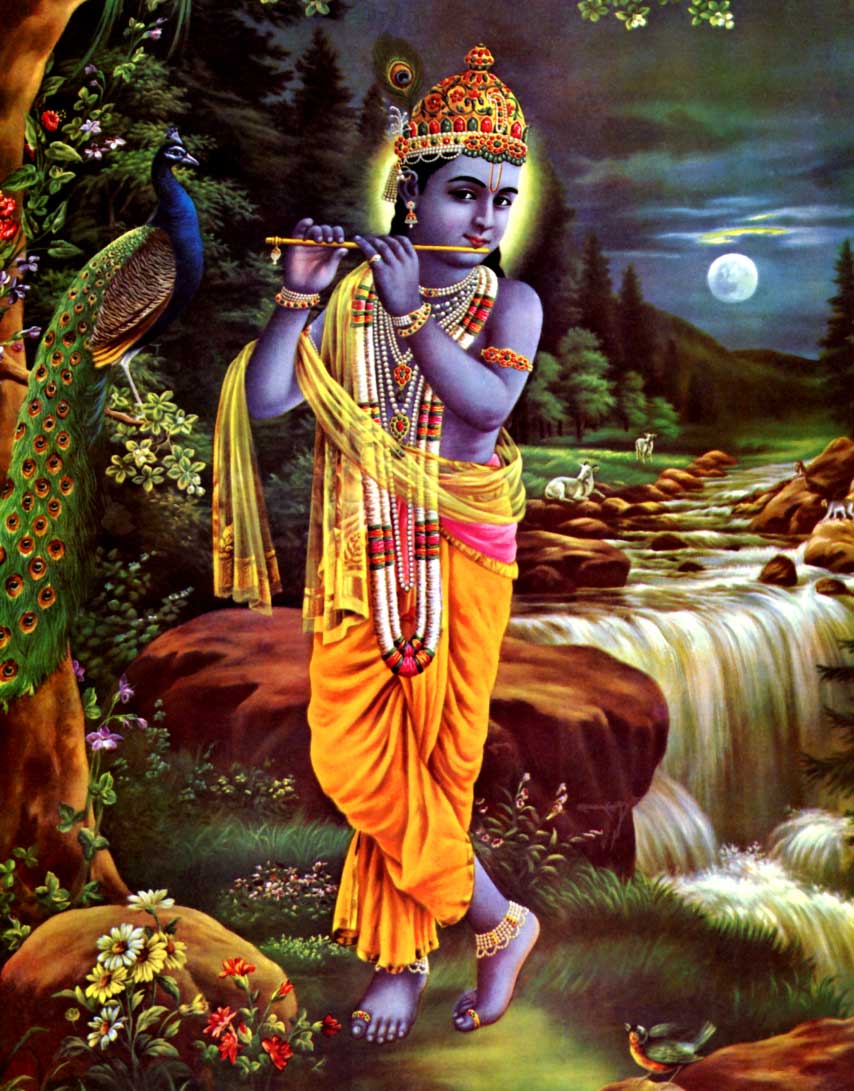 As Dwarkadhish, he's the beholder of magnanimous powers not restricted to Dwarka. As Gopal, he entrusts faith in every mother and father that there exists an 'Ansh' of Krishna in their child.
As Kanha, Lord Krishna epitomises the embodiment of child-like innocence. As Madhav, he brings out the passion with which a devotee hails him. As Govind, he epitomises the affirmation of simplicity. And, that said, as Murari, he reaffirms the existence of love, signifying that it overcomes all.
Also Read: The Most Wholesome Lord Krishna Quotes
Helping Arjuna find the path to righteousness
Among the many identities, one's extended to the lord almighty, as found in the sensational string of Lord Krishna stories, one finds his role as "Parthasarathy" (the guide to Arjuna) as an important parable of the mythological landscape.
In the immensely important war at Kurukshetra, between the Pandavas and the Kauravas, Lord Krishna wasn't merely present as the God in whose hands ultimately rested the power to change the course of the battle but as a mortal human being, who acted as Arjuna's friend, philosopher and guide.
He told a perplexed and confused Arjuna- walking a thin line between fighting against his cousin-brothers on the one hand whilst wielding a weapon against his own guru on the other- to leave everything in the hands of destiny.
Urging Arjuna to merely focus best on what he could do, reminding him of the importance of his "Dharma", as to what was righteousness about, Krishna enabled Arjuna to find himself.
But this was not before he said arguably amongst the most famous Sanskrit couplets of sorts.
"Sarva Dharmana Paritajyay Mamekam Sharanam Vrajaha.
Ahem Tvam Sarv Papebho, Mokshishyami Mashachaha"
Also Read: 8 Teachings Of Lord Krishna
Meaning: Leave everything and all mortal worries into my hands, submit them at my feet and I shall provide for your salvation.