India is the land of festivals and people come together to not only celebrate a particular day or festival but rather to celebrate life with their loved and dear ones. One of such festivals is the Krishna Janmashtami whose significance on Hindu religion is enormous. Much like other festivals, even this one requires you to send wishes to your near and dear ones, and this time you can send them something great and wholesome, something like these Krishna Janmashtami quotes that are made based on Lord Krishna's teachings and sayings.
You can wish your friends and family this festival with these Happy Janmashtami quotes and WhatsApp statuses.
However, before that, we should look into the significance of this festival and why it's celebrated so differently in different parts of this country.
Celebrated to commemorate the birth of Lord Krishna – the 8th incarnation of Lord Vishnu and it is celebrated with great zeal and enthusiasm. It is the day when people do pujas in their homes, fast for the entire day – only limiting themselves to fruits and other such things – and celebrate the day by mandir hopping and checking out which temple did their best in order to stand out in this carnival-like religious festival.
Young kids dress up and put a roadshow on the festival, narrating the entire story of how Lord Krishna came to this world and fought the evil.
We've collected some of the most popular and meaningful sayings by Lord Krishna that have been followed and loved by millions of his followers. These Krishna Janmashtami quotes are the perfect way of wishing your friends and family a Happy Janmashtami and definitely something that you can put up as your happy Janmashtami WhatsApp status. Check them out here: 
1. Whatever you do, always remember to keep your mind right where it needs to be.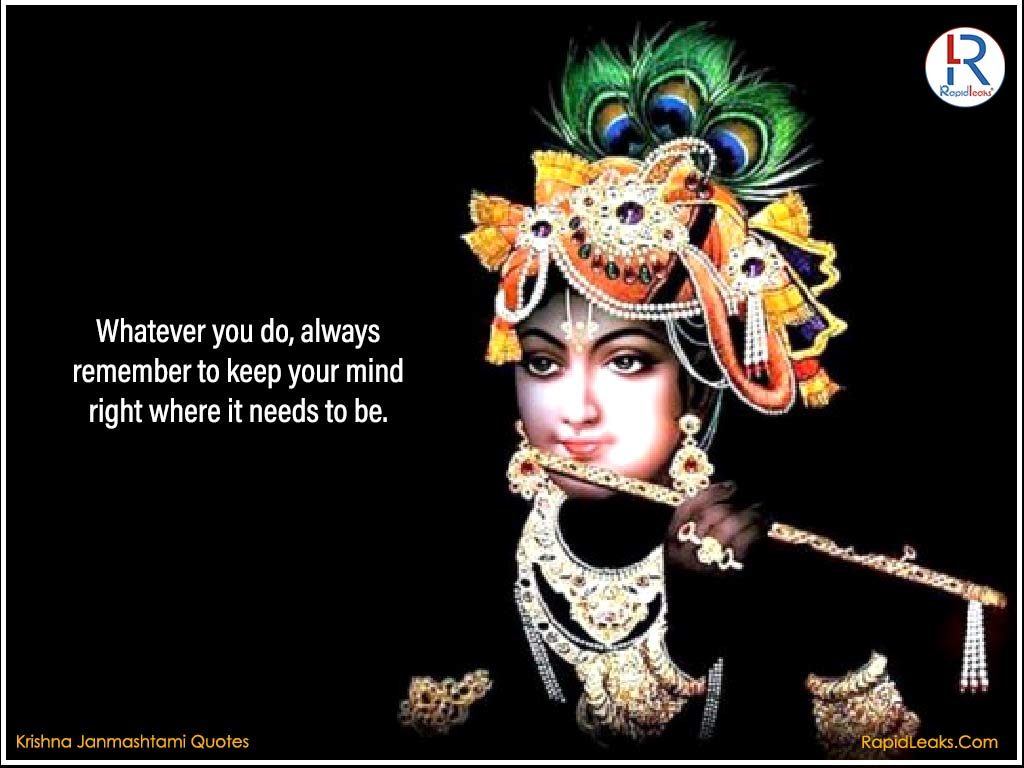 2. Another great saying by Lord Krishna that perfectly exemplifies the rules of this universe.
3. Practice your mind and it will always be by your side.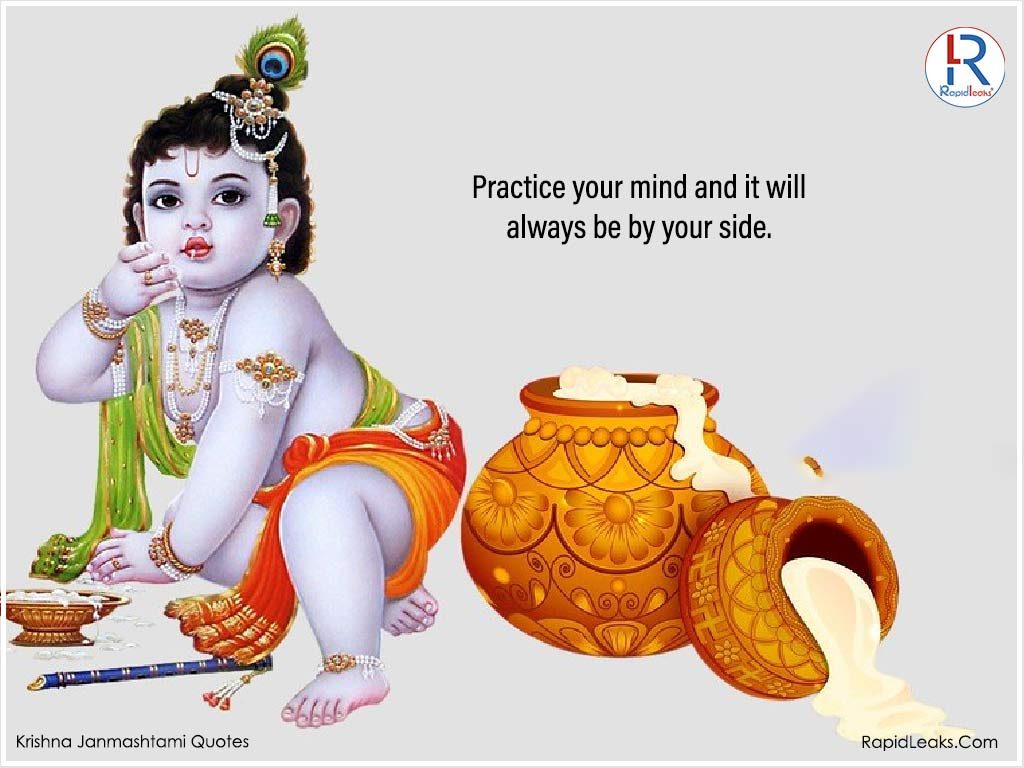 4. Even if your body is gone, it's your soul that stays and it can never be destroyed.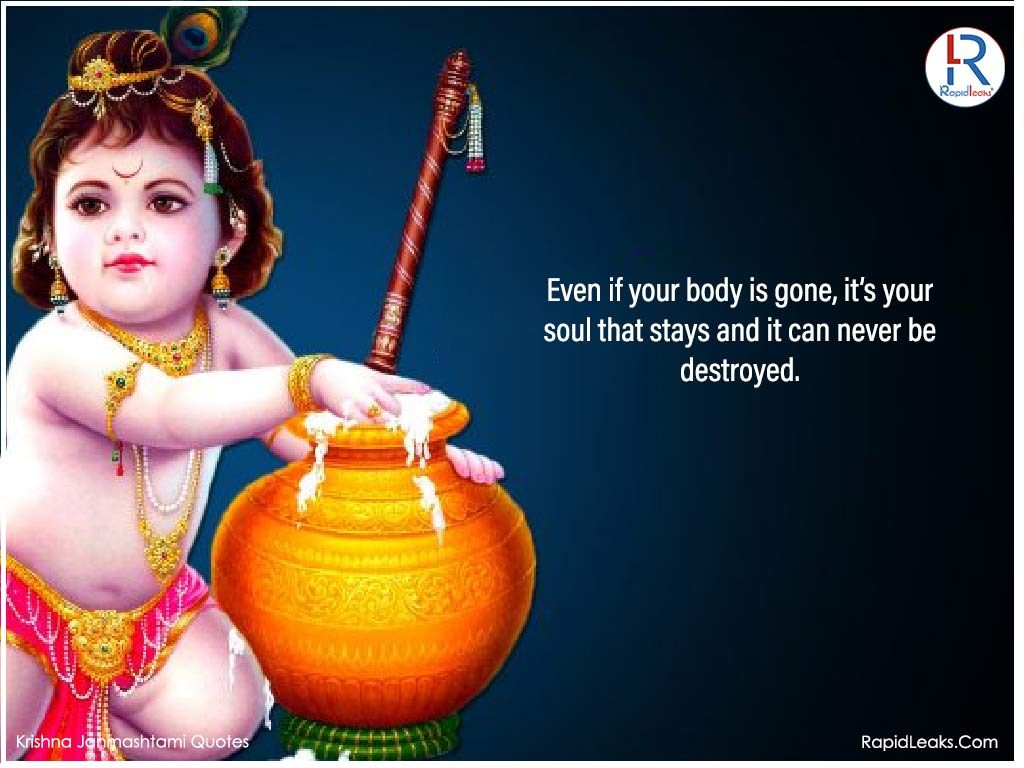 5. Your soul never truly leaves this world or this universe.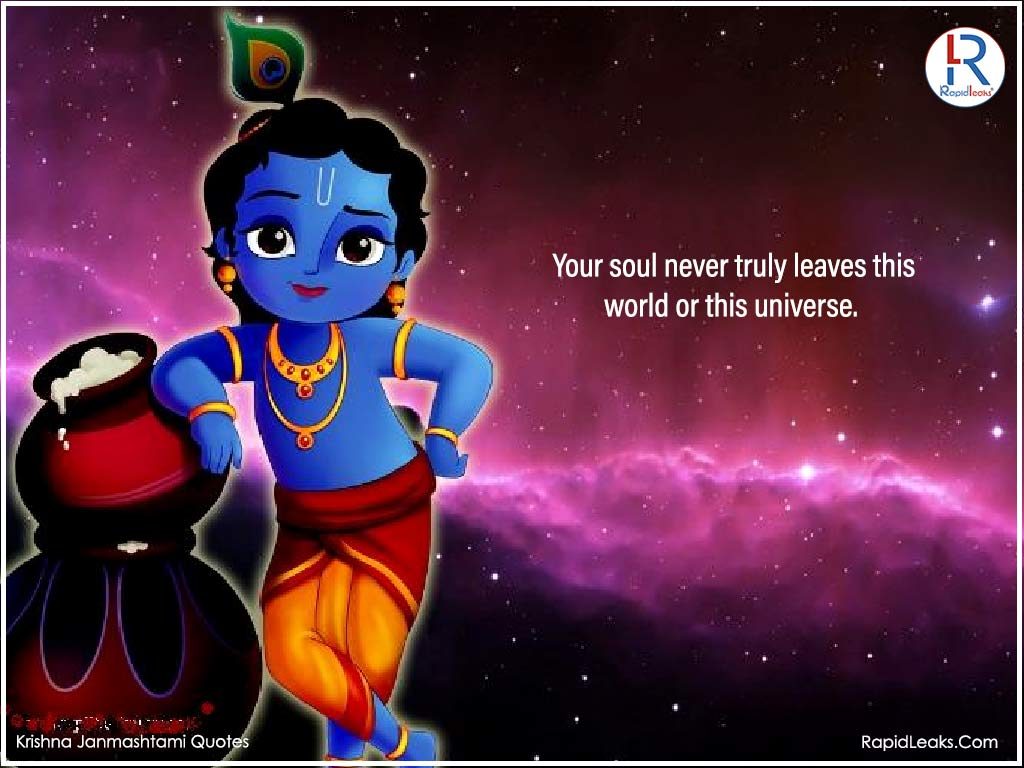 6. Love, compassion and humility are all you need to live life and become successful.
7. Leaving behind all the attachments lead to peace and Nirvana.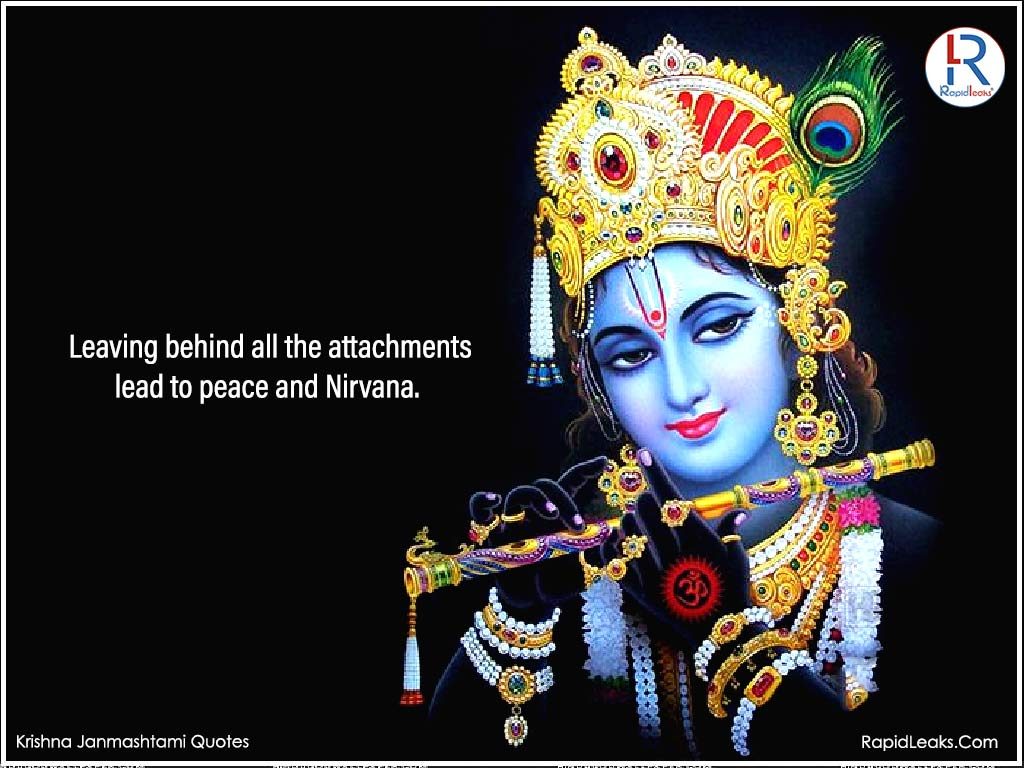 8. You are all that you believe in.
9. Tolerance will turn you into a person that you will love and actually like by the end of all your miseries and distresses.
10. Intelligence and knowledge are two very different things and one should never get confused between the two.
These were some of the most wholesome Krishna Janmashtami quotes that you should definitely share with your close ones and share Lord Krishna's teachings and beliefs with them.
Happy Janmashtami Everyone!