Techgentsia Software Technologies Private Limited from Kerala was recently announced as the winner of the government's 'Innovation Challenge for Development of Video Conferencing Solution' for their Vconsol. Upon their win, the company was offered a grand prize of 1 crore, along with a fixed Rs 10 Lakh every year for the next three years. They will start the set-up of their product in different central government institutions for the next few months. But what ignited the competition and what does Techgentsia actually does, we have covered all of that and more, below. 
While the entire world is grappling with COVID-19 pandemic, Prime Minister Narendra Modi launched the Atma Nirbhar Bharat initiative to make India and Indians self-reliable. The primary objective of this initiative was to boost more and more Indian-based start-ups and solutions for our common day problems, and one of those problems highlighted through the pandemic was video conferencing.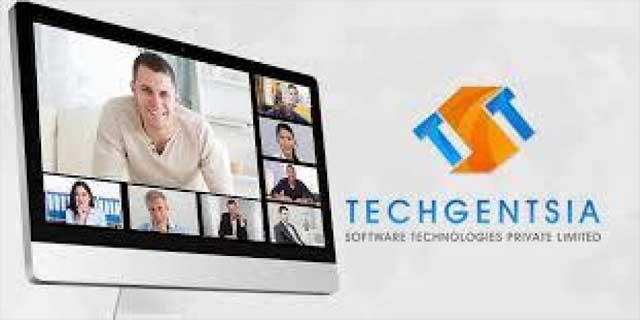 As soon as companies and countries started implementing lockdowns, a particular app started gaining their users fancy and a surge in demand. And, this app was – Zoom. 
Zoom video conferencing software became an overnight sensation and virtually everyone was on it. And, so started the VC apps boom. Everyone came out with their app for the same, from Google to Facebook to Microsoft teams, but they also possessed some kind of hacks and data leaks. Post these breaches, the government announced a grand challenge to invite developers all over the country to come up with their own version of Zoom call which can align with the country's ecosystem and can be efficiently used in the ministries, schools, colleges and other important organizations with sensitive information.
So, started the race to find India's video conferencing giant. The entire competition was organized in three different stages. While the first stage was all about submitting proposals. The government received a total of 1983 submissions and out of these only 12 were shortlisted who were further giver INR 10 lakh to develop a prototype of their idea. The prototypes were shortlisted by various IT experts, academicians and senior government officials, who further shortlisted 5 applicants. Out of these 5, three were allotted INR 20 lakhs to develop a market-ready product, while the remaining two were offered INR 15 lakhs.
From this, Vconsol was chosen the winner, while the jury decided to offer INR 25 lakhs to – Insta VC (Hyderabad), Sarv Wave (Jaipur) and Hydrameet (Chennai) – in order to fine-tune their products for the market for the next three months.
After winning the competition and getting 1 Crore to make their product a reality, the company hit the newsstands and so did readers' interest.
Techgentsia Software Technologies (TST) was founded in 2009 by CEO Joy Sebastian. The company has been conducting research in the video conference arena for almost a decade now and they're a global information technology provider to various European and American firms. The CEO of Techgentsia has announced that Vconsol will start operating in the market in a limited manner, initially through an invitation for the selected members of the public. The full-scale launch will still take some time. 
Also Read: India Puts A Ban On A Number Of Defence Items To Promote Self-Reliance
There are a variety of other areas in which the government is currently having different competitions for people to participate in and offer more India-based solutions to our people.