It wasn't that long ago where India became the second country after the United States to record no fewer than 7 million cases. As a matter of fact, it was October 11, 2020 where India made not the best piece of headline, you'd reckon, with COVID cases crossing 7 million along with the health ministry reporting that there was a rise of around 75,000 new cases.
Having said that, here's a piece of news that might bring a bit of a smile to a country that may want to ease up a bit, since doing that is still well within our reach.
Apparently, as on October 13, 2020, the exact number of individuals who have recovered in home isolation is around 6,227,295. This number, also includes those who have been discharged from the hospitals.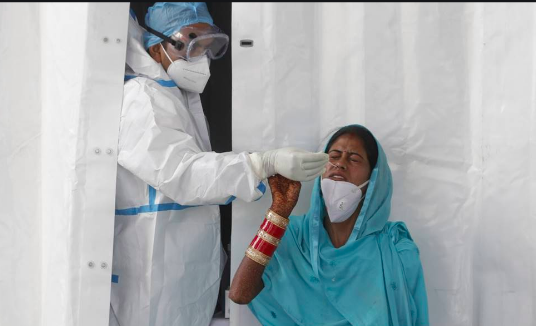 So at a time where there were growing worries regarding the lack of COVID recoveries in India, the cases reaching in multiples of a million, does the above not mean that things are also pointing to a bright side?
To a country that already has- and let's face it- a plethora of issues, including- overpopulation, economic distress, a lack of job creation and a dearth of avenues that still haven't been merged into the mainstream- does the statistic not warrant one to ease up a bit?
What would you reckon?
Regardless of who you are and where you are from or what endeavor of life are you occupied in, let that be noted that, at present, the COVID recoveries in India, are no fewer than 6.2 million. And that number, in an age where it's perhaps easy to get depressed browsing a well of information that on social media, is anything but a depressing number. So might not be a bad idea to sit back and let some light in!
Even as the fact still remains that India is grappling with the situation, well, it's a pandemic at the end of the day and the country may still not have done as great a job at curbing the spread of the virus as well as it would've liked to, one cannot rule out numbers that point to positivity.
In fact, it could be said, there's no better time to reflect on the current happening than now. Wondering why? Well, after all, the health ministry has said that- India's average daily COVID-19 cases have been declining for the past 5 weeks.
In a report published on the Hindustan Times, there's more reason to take stock of the situation dispassionately before one dives into conclusions- whether or not the COVID recoveries in India are where one would've liked them to be?
Here's what you need to know, (quoting from HT.com):
The country's total caseload has gone up to 7,175,880 with the maximum number of active cases coming from Maharashtra (2,21,637), followed by Karnataka (1,20,289), Andhra Pradesh (46,295) and Tamil Nadu (44,095). The active cases in the country that stood at 8,38,729 on Tuesday have remained below 9,00,000 since October 9 and have steadily maintained the downward trend, the ministry said.
Also Read: Great News For Government Employees Ahead Of Diwali
The above told, with the data being clearly among us- it's perhaps time to note that better, brighter days are around the corner and that perhaps there's no need to worry all that much for no one ever gained anything overthinking. Isn't it?