India got Independence after numerous of contravention and  India has a long history to tell about independence day. On the celebration of India's 72th Independence Day, here are some interesting and unknown facts related to India and independence.
Facts We Bet You Don't Know
1. Artist Behind Tiranga.
2. Creator Of Perimeter Of Two Nations.
3. Similar Celebration, Different Countries.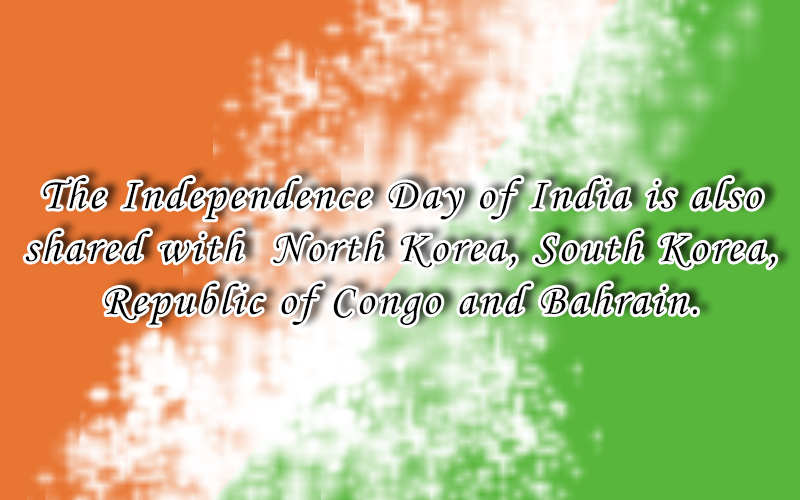 4. Musical Composition That Evokes The History.
5. Our First Style Icon.
6. Our Very Own "Khariboli".
7. Re-creating Another History.
8. The Richest state of India.
9. Striving for Value.
17 August 2018
Avni S. Singh