It was the year 1947 when India finally got its Independence after numerous of contravention and India has a long history to tell about its Independence Day. On the celebration of India's 73rd Independence Day, here are some interesting and unknown facts related to India's Independence from the British rule. It was the joint efforts of freedom fighters and Indians to free their motherland from the reign of Britishers and it came with a price with many of the freedom fighters attaining martyrdom. We salute their valour and sacrifice and bring you some interesting Indian independence day facts.
1.

Artist Behind Tiranga – Indian Independence Day Facts
2.

Creator of Perimeter of Two Nations
3. Similar Celebration, Different Countries –
India Independence Day Facts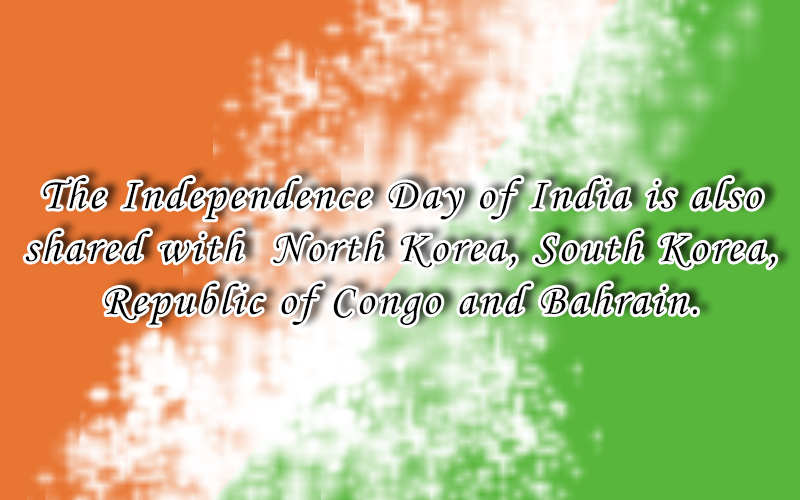 4. 

Musical Composition That Evokes The History
5. 

Our First Style Icon
6. Our Very Own "Khariboli"
7.

Re-creating Another History
8.

The Richest state of India
9. 

Striving for Value
We hope you loved these Indian Independence Day Facts, be sure to add any more facts that you know in the comments below.
Suggested Read: 15 Interesting Facts About Mahatma Gandhi
Happy Independence Day!
Avni S. Singh