iLead: for if 'I' can't or won't lead, then who will? And must we remember, together, we all must!
"Women of the world come together! This is your time. Be all that you want to be. This is your opportunity. Make it count. Come together."
These solidly structured words form a sentence of unity; they point to the 'I'- a collective that becomes so when multiple 'we' come together.
It resonates a lot of strength.
Isn't it?
This alignment of individualities- energies, talents, intellect- leads to an important call to action.
But having said that, this may also seem like a cliche considering we are in an age of information overload, one that's driven by activism, nearly everywhere.
But peer beyond the bias; break through the pre-conceived notion and you'd find something relevant.
You'd find the relevance. But while it should not be any surprise to note that a key narrative of our times is Feminism; the power it commands, the purpose it serves, and the abiding force it is, it's also important to understand efforts that are driving this dominant discourse of our time.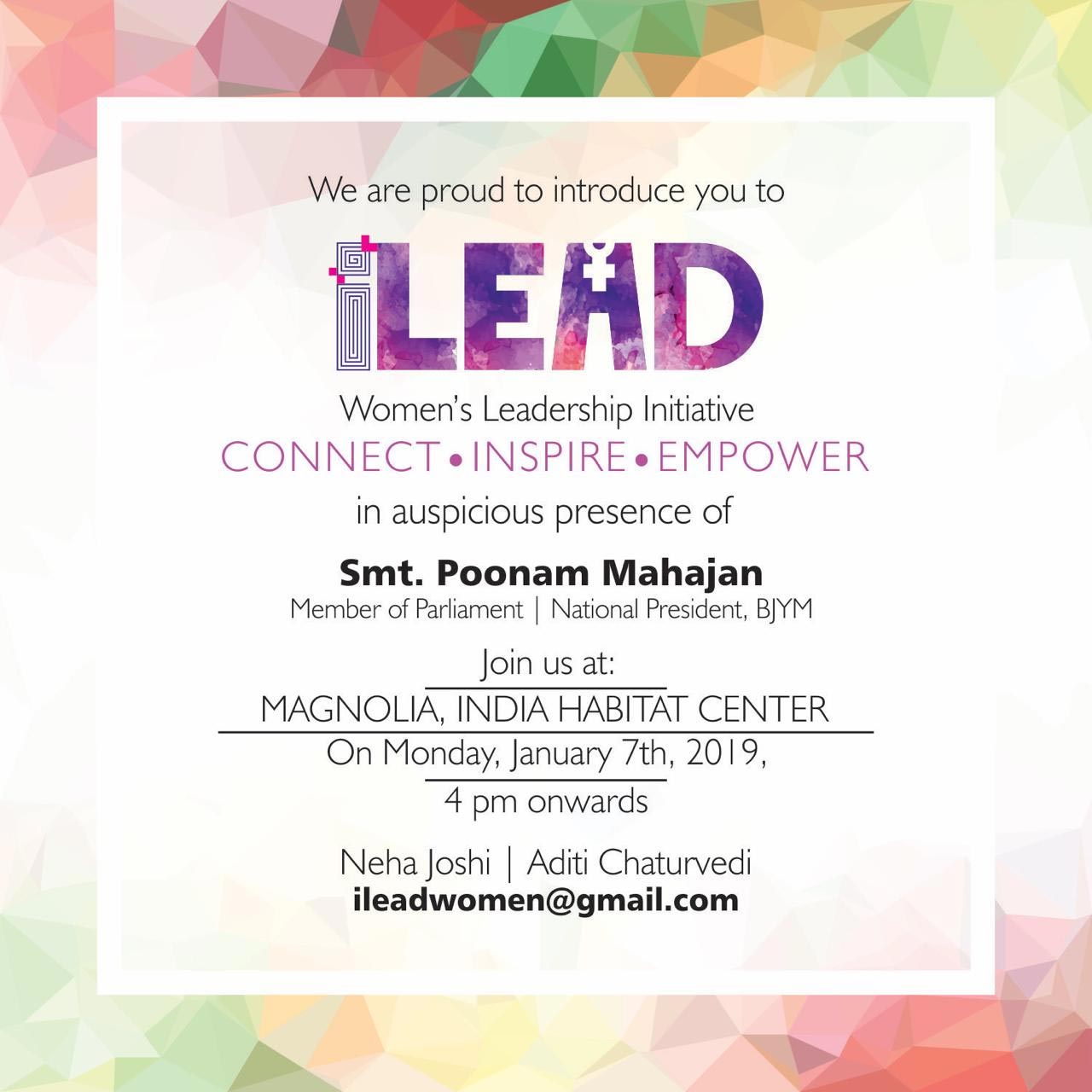 Everyone wishes to bring a change. It's what the world needs- a bit like love, a bit like peace. But few are actually able to consolidate an action that leads to or can lead to some. And therefore, one's glad, there are initiatives in India such as iLead.
RapidLeaks were pleased to have been part of a spirited effort in that regard that aspires to be a movement; one whose end beneficiaries are the women of the world, starting from India.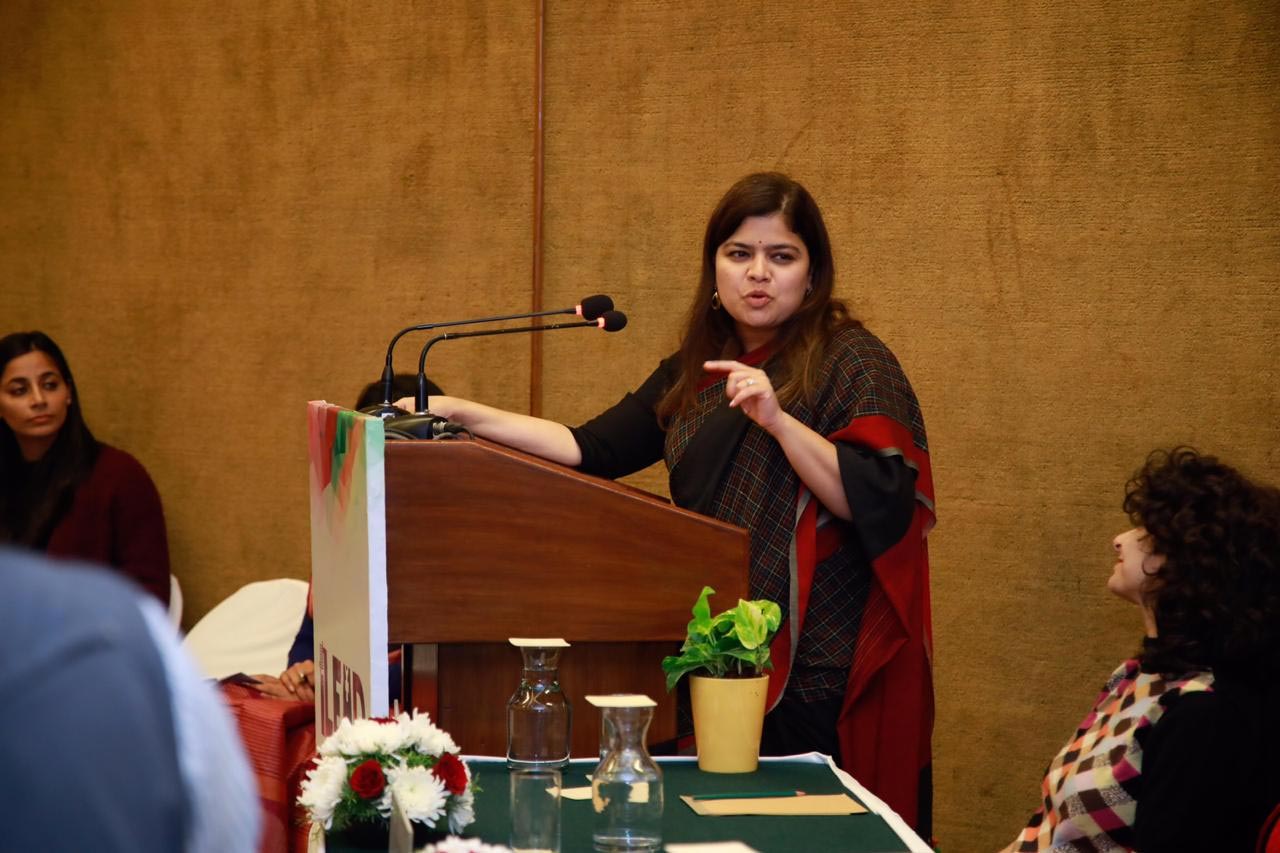 On 7 January 2019, under the profound guidance of Smt. Poonam Mahajan, MP, National President, BYJM (Bhartiya Janta Yuva Morcha), iLead presided over a conclave of women achievers amid an august gathering of individuals- lawyers, media professionals, artists, writers, bloggers, entrepreneurs, would-be 'achievers' with the one simple and heartening objective.
This was to bridge the void between women with talent and those who can guide them to fulfill theirs and manifest their true potential.
This leads us to a question. Who's behind iLead?
A culmination of distinct energies- Neha Joshi, a Social sector specialist, Pradhan Mantri Ujjwala Yojna, Ministry of Petroleum & Natural Gas, Govt. of India, Priya Sharma, Assistant Professor, University of Delhi, Ph.D. Scholar, JNU, and Aditi Chaturvedi, Director, SIL Autofab Ltd., Co-founder, Saint Lutalica- has birthed iLead.
And it is beautiful to note that this talent pool is working in every capacity to fulfill the women's leadership endeavor that's at the heart of iLead; that wishes to nurture, guide and mentor the women of India to manifest their true potential; with respect to varied pursuits and interests.
And speaking on the occasion was an assortment of impressive achievers representing myriad spheres like Mental health care, Youth empowerment, Journalism, and Dental health care and MotoGP.
You immediately know it's more than a good day when on a svelte winter afternoon in Delhi, you find yourself in an eminent gathering that leaves you smiling and not only since you beat the Monday blues; but that you found some food for thought.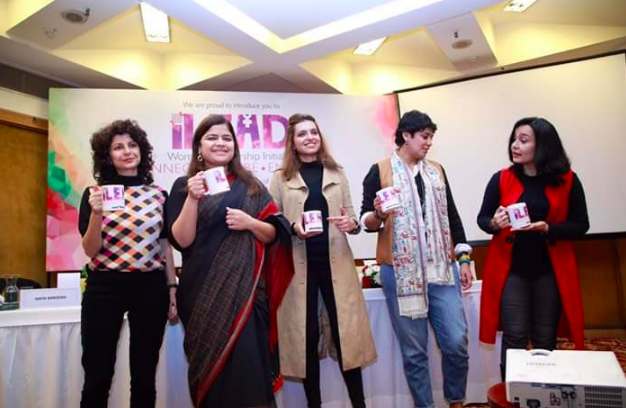 With eminent figures such as Ms. Amrita Bhinder, lawyer, spokesperson for BJYM, Chandigarh, Ms. Aarti Tikoo, Sr. Assistant Editor, Times of India, Ms. Smita Barooah, among the revered mental health therapists in Asia, and Smt. Poonam Mahajan, revered parliamentarian exchanging notes and engaging with audiences about their journey and challenges, aspirations and achievements, you are sure that there's no way one cannot break the glass ceiling and be what one wants to be.
And then, when on top of it, you find amid an already versatile group- some sensational flavor and spirit, courtesy Dr. Neharika Yadav, a practicing dentist who's also India's fastest lady super-biker, you get a sense that there's always more to women than meets the eye.
iLead in its January conclave has certainly given an idea of what is to follow and what lies at the heart of its women leadership initiative. One cannot refrain from anticipating the next round of conclaves, that is to follow. This is so that the collective talent of India, wherever it may be, can come together to seek inspiration and gather with those who've found a way to realize themselves.
More power to you iLead!
email: [email protected]
Facebook: @ileadindia
Twitter: @ilead_india
Insta: @ileadindia