Indian Air Force (IAF) successfully landed its C-17 Globemaster on Thursday, at the Advanced Landing Ground (ALG) which is situated in the Mechuka region of Arunachal Pradesh. The ALG, which is 29 Kms away from the Indo-China border, is maintained by Indian Air Force and is a key forward base along the China border in North East region.
C-17 Globemaster landed from a 6200 ft altitude and its introduction to the current fleet had definitely increased the transport capabilities of Indian Air Force.
The test landing was done to see if the plane can land from a high altitude on a short strip. Since ALG is only 4200 ft long and was considered as a landing area for small planes, this successful operation is a quantum jump in the existing capabilities of Indian Cargo Planes.
WATCH: Indian Air Force lands C-17 Globemaster at Mechuka (Arunachal Pradesh) at an elevation of 6200 feet pic.twitter.com/QZWQtw5QlV

— ANI (@ANI) November 3, 2016
According to Captain Amit Mahajan, huge Cargo Planes such as C-17 conventionally required around 9000 ft of landing area and its successful landing at the 4200 ft ALG airstrip, proved its shortfield landing capabilities and now the Indian Air Force can easily access remote areas such as Mechuka.
C-17 Globemaster is known for its capabilities of transferring men and material in rugged areas and can also be helpful in relief operations in case of a disaster in such areas.
The Indian Air Force started its operations with planes like Dakota and Otter in 1962 in this area. Antonov-32, popularly known as AN-32 and C-130J aircraft were subsequently introduced in the operations. The C-130J was the largest aircraft with the Indian Air Force which has a capacity of carrying 102 paratroopers and cargo such as tank and Armored Security Vehicles. The plane also has a payload capacity of 77, 520 kg.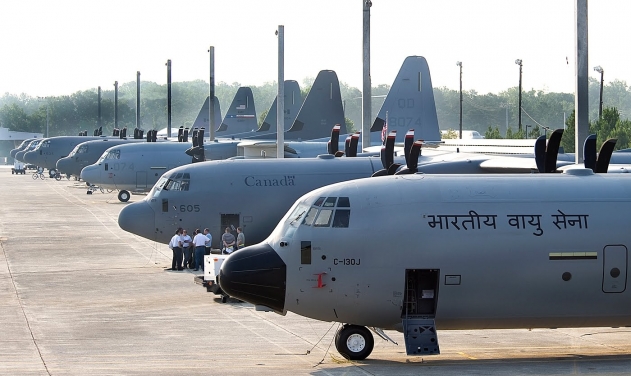 The road connectivity to the nearest air/rail front from Mechuka Air Base is at Dibrugarh, which is about 500 km away and takes two days of traveling and that too, if the roads are not damaged due to landslides. C-17 Globemaster introduction will definitely help the Indian Defence in this context.
The of C-17 Globemaster landing in Arunachal Pradesh shows that IAF is focusing to secure its international borders along the India-China border and also at the far-flung North-East region.
Follow us on Facebook, Twitter and Instagram for more updates. Don't forget to like and share. Do tell us your views in the comment box below.
04 November 2016
Rohan Jaitly