Operated by the National Highway Authority of India, FASTag is an electronic toll collection system in India. It basically enables us to make fast toll transactions without actually having to stop and then pay, which is both time consuming and directly contributes to traffic congestions during peak working hours. It is put up on the windscreen of the vehicle and that's how it enables quick payment. FASTag has Radio Frequency Identification which allows payment directly from the bank accounts. The validity of a FASTag is of five years after which the user needs to revalidate their card.
Today, we'll take you through how to get a FASTag account, how to recharge FASTag, and how can you check the balance in FASTag, in short, everything in and out about FASTag.
How to get FASTag :
i. Through Bank Account
These 22 certified banks provide FASTag service:
| | |
| --- | --- |
| S. No. | Bank Name |
| 1 | Axis Bank |
| 2 | Bank of Baroda |
| 3 | City Union Bank |
| 4 | EQUITAS Small Finance Bank |
| 5 | Federal Bank |
| 6 | Fino Payments Bank |
| 7 | HDFC Bank |
| 8 | ICICI Bank |
| 9 | IDFC Bank |
| 10 | Indusind Bank |
| 11 | Karur Vysya Bank |
| 12 | Kotak Mahindra Bank |
| 13 | Nagpur Nagarik Sahakari Bank Ltd. |
| 14 | PayTM Payments Bank Ltd. |
| 15 | Punjab & Maharashtra Co-op Bank |
| 16 | Punjab National Bank |
| 17 | Saraswat Bank |
| 18 | South Indian Bank |
| 19 | State Bank of India (SBI) |
| 20 | Syndicate Bank |
| 21 | Union Bank |
| 22 | Yes Bank |
1. Open Apply Online Section in FASTag Portal
2. Click on your bank name
3. Log in to your respective bank's FASTag portal.
4. Select login as first time user.
5. Fill in all the details carefully and make the payment.
6. The card will be delivered at your provided address.
ii. Offline
Visit your nearest toll plaza Point of Sales (POS) section with car and KYC documents, both original and copies. You'll be registered with the service.
How to Recharge FASTag:
You can get your FASTag account recharged at Point of Sale (POS) locations using cash or through Net Banking.
Here are the steps you need to follow for NetBanking :
Log in to your customer portal with a Username or password or get yourself registered.
Go to the recharge account in the Payment sections.
Select the Tags account and enter the amount.
Choose Pay Online and click continue.
A new payment window will open, you are required to select your bank from the list.
Enter bank login details and make the payment.
If not Netbanking, you can also pay through NEFT :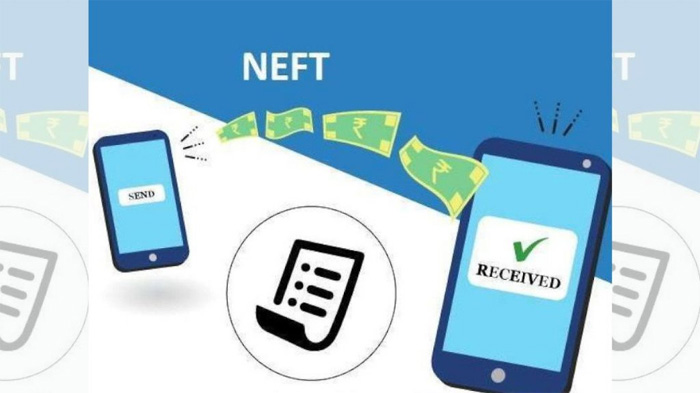 Log in to Internet Banking.
Write Wallet ID number or Vehicle Number in Payee Details.
Enter "UTIB0000ETC" in the IFSC section.
Proceed with the payment.
The minimum recharge amount is ₹100, so recharge accordingly.
How to check FASTag balance:
If you have your bank account linked with your mobile number, then you will automatically get updated about the balance of FASTag. But if you don't, then you can check it in your respective online banking application.
What Are The Benefits Of FASTag?
Ease of payment because you won't be required to stop at the toll plaza, payment would be automatic, and will in return save your time.
A cashback of 10% of the amount will be given on all toll payments for the first year.
Complete online recharge and balance check, offering a sense of convenience.
Customers have online portals to maintain data.
Easy tracking because of SMS updates.
FASTag has 5 years of validity.
What are the documents required to get your new FASTag?
Registration Certificate (RC) of your vehicle.
KYC documents according to the category of the vehicle owners.
What are the FASTag Charges?
The joining fee for FASTag is ₹200. And further, the amounts vary for different types of vehicles.
What is the importance of FASTag?
A TCI report shows that India incurs a loss of about $6.6 Billion per year. To overcome this deficit, the government came up with this idea of Electronic Toll Collection, which is quite sure to boost India's economic progress.
Also Read: How to Pay Traffic Challan Online in Delhi – e-Challan Online Payment
This was a complete overview of how to get FASTag, how to recharge FASTag and other related questions to the FASTag services. It is a brilliant initiative by the government boosting the Digital India scheme and even the economy of the country while giving the accountancy to the common people. The service can definitely turn around the whole system of Traffic Maintenance while saving people's time.