India has been importing hing (asafoetida) worth Rs 600 crore every year, but now hing saplings have been planted by scientists in Himachal Pradesh.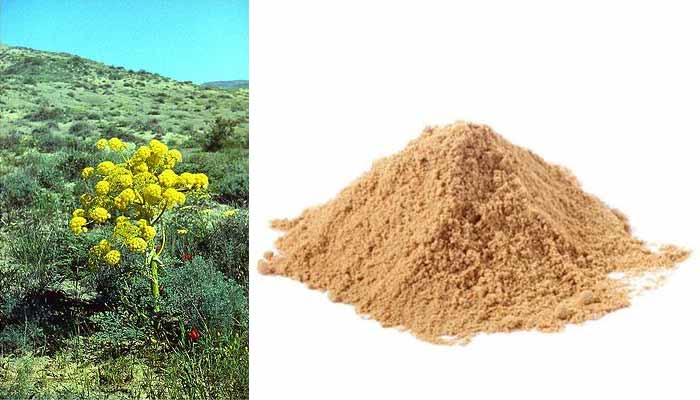 Hing, a.k.a. asafoetida, is considered a strong base for any Indian curry. It is popular for its taste, essence, and digestion properties which makes it one of the holy-grail spices of Indian cuisines for the longest time. However, hing has never been grown in India, till now.
The name asafoetida was given to the spice due to it being foetid or foul smell, by the Europeans. However, the Roman favoured the spice and used it liberally in their dishes. In India, while the spice is a must for Dal fry, an Indian historian has claimed that the first time hing was mentioned in India's history was in Mahabharata, as a spice for meats. Kashmiri Pandits are known for using the spice as one of the prime ingredients in their meaty dishes where no onion or garlic is used.
Apart from adding a unique taste and fragrance to one's dishes, hing has tons of benefits. Check them out here:
1. Hing is a wild plant and grows in the hilly region of countries like Iran and Afghanistan.
2. India is the largest consumer of this spice, accounting for Rs. 600 crore worth of imports every year.
3. Hing is also used as a medicinal herb, especially by naturopaths to treat bronchitis, cough and even kidney stones.
Even though we're the biggest consumers of Hing, till now, it was never grown in India, however, the scientists have been researching and planning to start the cultivation of the same, since 2016. The geo-climatic location required for the successful cultivation of Hing was observed in regions of Ladakh and Lahaul-Spiti.
The researchers of CSIR planted the saplings in Kwaring Village of Himachal Pradesh due to its dry and cold weather and with the hopes of making hing cultivation in India a common practice. CSIR has also allotted 500 acres of land in Himachal's Lahaul and Spiti region for the cultivation of Hing.
Hing is a complicated spice to grow and cultivate, in fact, cultivating raw hing is considered quite unpalatable due to its pungent smell and flavour. Hence, hing is blended with edible gum and kitchen flour in order to use it as a flavouring agent. Farmers of the region have also been trained to cultivate the plant in the most efficient and effective way. The researchers have refrained the farmers from using any kind of chemicals.
When asked to importers of Hing, about the development, all have expressed excitement for this new practice and have echoed the liking for hing in India and how it will expand the taste and interest of Indians towards it. The importing and selling of hing is also a very selective business proposition for the Indian traders.
Also Read: Learn About Kerala's Planned Export Item To Europe
To give you an idea, there are about 1500 wholesalers of Zeera in Delhi's spice market (one of the biggest in the country), and only 22 wholesalers of hing. Crazy how such a small and limitedly used spice has such a massive impact on India's import and sale.