Noted thinker, entrepreneur and successful IT businessman Sam Pitroda is a master of many trades and quite comprehensively, more than a Jack of all.
When Sam Pitroda- the popular author of Dreaming Big: My Journey to connect India- says something, you can be sure, it's something out of the box or away from the usual fold of run of the mill quotes.
Often straddling between multiple opportunities and responsibilities between the US and India, it's not always that Sam Pitroda comes out with a statement that concerns the day to day affairs of the country. Nor does the eloquent man engage in diatribes or verbatim.
He's way too busy for any of that. However, that said, what Sam Pitroda has said in regards to his India is rather interesting and at least, beckons attention from everyone and from all corners of the country.
In saying that "Temples are not going to create jobs or employment for tomorrow", Sam Pitroda has directed the attention of the country toward a task that perhaps it isn't pursuing in all seriousness.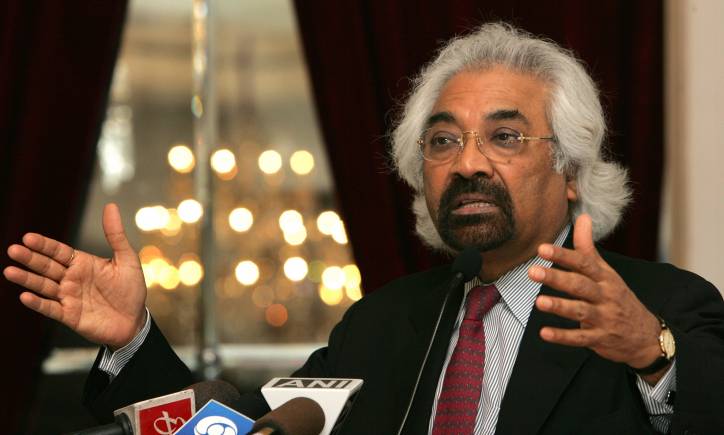 The successful technocrat is of the view that the current youth of the country are perhaps being misguided and not being told to think in the direction of how they can make the best out of their future.
In addition to coming out with perhaps an apt backlash against the system and its politicians, Sam Pitroda added more in addition to his quote on the temples of India.
That the politicians of the country are often engaged in useless things that often misguide the hope of the country and its future, i.e., the youth is the biggest troublemaker for India, Sam Pitroda was noted saying.
With India being at the forefront of so many developments in the realm of science and technology, there's a lot many ways in which the youth of the country can be constructively involved instead of hurling them down the wrong path- was some of the vital constructs of Mr Pitroda's argument.
To quote him directly, "When I hear all the debates in this country about temple, religion, God, caste, I worry about India. Temples are not going to create jobs for tomorrow. Only science will create the future," Mr Pitroda said.
Back in India delivering a speech on the subject of Employment and Entrepreneurship, Mr Sam Pitroda also stressed the vital need to think about job-creation. As that in itself is a fundamental pillar of supporting the youth. Perhaps, it won't be a misnomer to suggest that jobs, leading to more opportunities are the main plank that supports the existence of the youth of the country.
What worries one having heard Mr Pitroda is the sheer lack of intellectual density that so many of India's leaders have. Are they, in fact, even qualified to give a right direction to their posterity? Maybe, this is an aspect that can be debated endlessly, without much concurrence.
That told, the other key aspects that stood out in a hugely informing speech delivered by Mr Pitroda included the following:
"We have too much conversation in this country on useless issues, and it bothers me. We talk about petty things, we misguide our young, we lead them to the wrong path, we don't tell them facts, we lie to them."
"It hurts, but I see a lot of these leaders saying things that don't make sense at all. Because they are ignorant, they have not achieved much in their life besides giving bhashans (speeches). They are not qualified to guide our young," he said.
Maybe there's sense to dwell on what this ingenious mind has said and then to re-think where the country's politicians are leading its own youth.