Life is a trail of ups and downs, when something goes right a hurdle appears but so does a way to pass the hurdle. It's your approach that really counts and this 18-year-old proved that if you are ready to face the challenges in your life you can achieve almost anything.
Piyush Goyal is just an ordinary guy but his story is rather inspiring. He has been preparing for IIT exams for the past two years and his hard work served him right. He has cracked the exam of IIT. Now you must be thinking what is so great about this story, so a guy cracked IIT that is another news but what you don't know is that Piyush has an untold phase that is truly inspiring.
Apparently, his father, Phool Chand is serving 14-year jail sentence in Kota. He is a convict in a murder case and Piyush lives with him in an open Jail. Open jail is a correctional facility where the criminal or convict is allowed to go out and work but he has to return in the evening.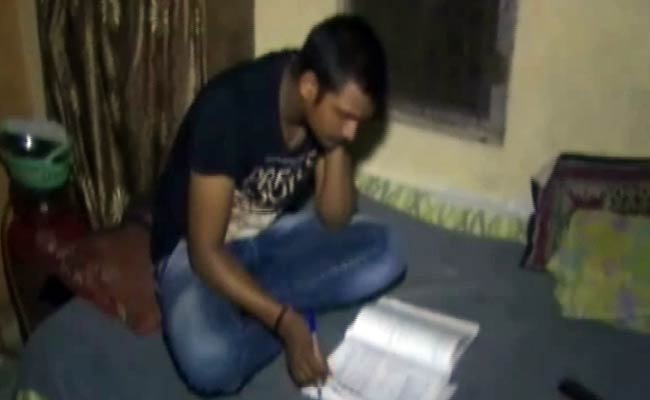 Piyush couldn't afford to rent a room and pay hostel fees, so he started living with his father in an 8×8 foot room, here lights go out at 11 in the night, yet Piyush managed to grab 453rd in the JEE exam. He secured his seat in one of the prestigious educational institutions of India, IIT. The achievement of this 18-year-old is not only an inspiration but his story is motivating Indian youth. He prepared for his exams from a JAIL CELL. Not everyone can be that determined.
Piyush's father funded his education from his salary of Rs. 12,000 which he earned from working in a shop. Jail administration was very cooperative and when they saw the guards on duty dedication of Piyush they encouraged him to study hard and believe in his dream.
In An Interview With NDTV, Piyush Said: "The jail is not so bad. People think the atmosphere is very bad here, but that is not so. Today I have fulfilled my father's dream. He showed great courage by keeping me here and funding my studies."
We Don't Know About You But We Are More Than Proud!!
Follow us on Facebook, Twitter and Instagram for more updates. Don't forget to like and share. Do tell us your views in the comment box below.
29 June, 2016
Avni S. Singh