What's in a speech? You might say infinite alphabets strewn together to make some meaning. But Hate or No Hate- truth is, there's trouble in Facebook.
Not a conspiracy theory. Not some weird new age mojo-rising take on the world's pillar of social media chatter, if not one necessarily defined by the principles of democracy.

Why else, one reckons, would a senior executive quit Facebook suddenly – (indicating interest toward pursuing public service) – when fostering communication and expression at the social media biggie anyway took care of Ms. Ankhi Das's outlook or interest?
But to form an opinion, we need facts, hard core facts; not situations or random instances that press the needfor validation. Is that correct?
So where this piece of breaking news stands, then it suffices to state that Ms Ankhi Das– who served in the capacity of Public Policy Director (for Facebook) – is no longer with the American company.
In fact, she'd explain the entirety of the scenario which beckons the question as to why (how so suddenly) did all of this even happen?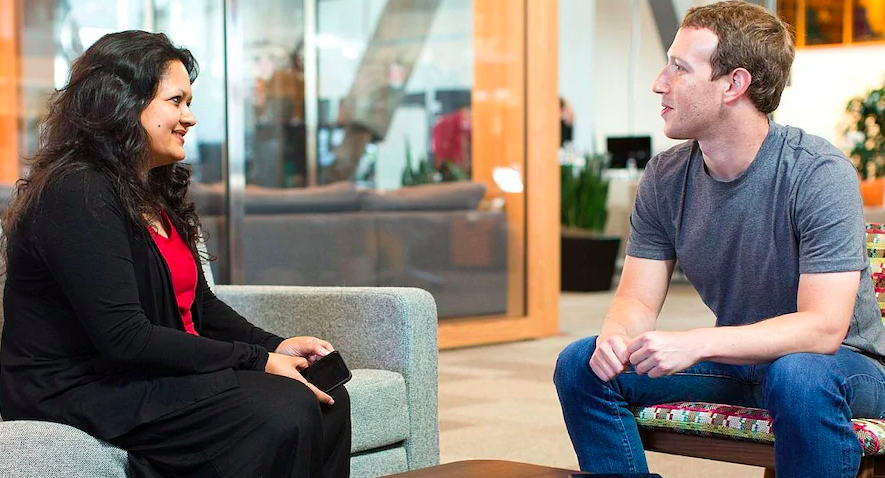 We were a small unlisted startup back then guided only by our mission and purpose to connect people in India. After nine long years, I feel that mission has largely been met," she wrote.
"There is an enormous amount I have learnt from incredibly smart and talented people in the company, particularly from people on the policy team. This is a special company and a special group of people. Thank you, Mark for creating something beautiful for the world. I hope I have served you and the company well. I know we will be in touch on Facebook."
That being said, the sudden departure of Ms. Ankhi Das from the leadership position has rendered a sudden shock to the rest, with none other than Mr.Ajit Mohan (who happens to be serving as the head of the organization) suggesting:
Ankhi was one of our earliest employees in India and played an instrumental role in the growth of the company and its services over the last 9 years. She has been a part of my leadership team over the last 2 years, a role in which she has made enormous contributions.
But did the lady hailing from West Bengal shield- as is the allegation- politicians that were/ are affiliated to the ruling party of India is what one needs to establish and examine thoroughly.
What do you reckon might have happened for real and is Facebook's hate speech/content moderation policy actually leaning toward the existing party's sensibilities?
This may seem like an easy-to-solve issue but one that's complex for real-what do you think?
Also Read: 21-Year-Old Girl Shot Dead By Jilted Lover Outside College, Family Alleges "Love Jihad"
An employee serving a massive organisation since the last 9 years (that's almost a decade) may not leave all of a sudden with the desire to 'serve communities' when being at Facebook, one can steer the drive toward truth (i.e., by beating false or fake news)- don't you think?
Is there a missing picture in the block, who moved away that cheese- one reckons! Any clues, most welcome.