On Monday, a 21-year-old female student, Nikita Tomar was shot dead outside her college by her jilted lover and his friend, in Faridabad. Sadly, she succumbed to her injury on the way to the hospital, as stated by ACP Ballabgarh Jaiveer Singh Rathi.
Nikita Tomar, a B.Com final year student, just exited her college premises after an exam when the incident took place. The CCTV footage of the incident has gone viral on Social Media and it shows the accused arriving in the car and forcing the girl to get inside the car. It was done in a possible bid to abduct the girl. When the girl resisted and didn't get inside the car, one of the accused shot her.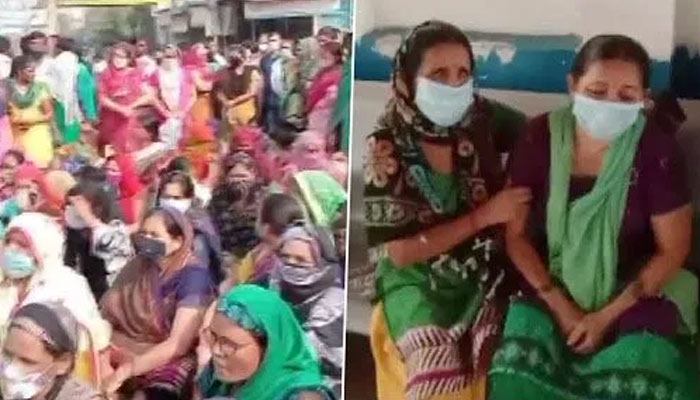 Both the accused have been arrested by the police, and during the course of the first-round investigation, it has been found out that one of the accused was known to Nikita Tomar. The ACP has stated that one of the accused is Tausif, hailing from Sohna and he knew the victim from before. In fact, a few months back, a harassment and molestation case was filed by the kins of Tomar against Tausif. However, the case reached a settlement and was withdrawn thereafter.
A New "Love Jihad" Angle
A new angle of "love jihad" has now been introduced by one of the family members of the victim. They stated that the accused, from the Muslim community, has been forcing the girl to convert her religion for the past 3 years. But, when the victim refused to convert, as a final stint the accused tried to abduct her and shot her dead.
Even in 2018, a molestation case against Tausif was filed by Nikita's father. As per TimesNow, the complaint states that Tausif has tried to abduct Nikita Tomar in 2018, as told by Nikita to her father. Later, the family withdrew the FIR due to family pressure.
Upon investigation, it has also been known that a few days earlier, Nikita stopped taking calls from Tausif and blocked his number. The accused knew that she was going for an exam at her college after which he waited for her outside the center, along with his friend.
The case has now been handed over to the crime branch by the police, and are now waiting for the post-mortem report.
A bunch of Nikita's friends and college mates are now protesting outside the Aggarwal College demanding stringent action to be taken against the accused, even the college is demanding justice for such a heinous crime against Nikita. The students have also blocked the Ballabgarh – Sohna Road highway area. One of the protesting students and a friend of Nikita has stated that girls are not safe anywhere in the city, and they will keep protesting until strict and fast action is taken against the accused. 
Also Read: Air Quality In Delhi NCR Cities In Very Poor Category