Delhi Metro's first driverless train is all set and ready to go. How happy are you actually? Are you even sure that you've spent at least ten minutes glancing through the intricacy and sheer magnitude of this achievement in a world where your best friends are zoom chats, Netflix, the perfectly done Cappuccino, and the countless apps you cheerily remain besotted with?
Kindly do not for a second think that the above is sarcasm. Hey, who the hell am I to tell you what to do or what not to do. Just that, with an earnest bent of mind, I'd quite like to, at least, push for a case for a first of its kind Delhi Metro's driverless train. Soon to operate on Delhi Metro's Magenta line as well as the Pink line, Delhi Metro's driverless train(s) are part of the Phase-III of the DMRC.
Think for a second of the fact that many- if not most- of us spend countless hours just criticising the slow pace at which the nation functions. Right?
And now, right at the fag end of what's truly been a despicably bad year (not just for us but for the rest of the planet) is this such a news that may not merit the same enthusiasm with which we commonly pass verdicts whether on:
Intricately made Hollywood movies,
The craftiest piece of Bone China vase or
A posh supercar!
Takes us seconds to pass snide remarks- since hey, this is social media and we can all be self-proclaimed subject-matter experts- at anything that regardless of whether we care or not, may have taken the maker hours together.
Why not at least take to Twitter or Facebook and Insta to post pictures of a brand new result of infrastructure engineering.
And trust us, it won't be the greatest task in the world to do. On the contrary, it may however, increase your awareness about just how forward looking New Delhi- a city where Paneer Pakoda, Chandni Chowk ke Paraathe, nose-digging, crotch-grabbing, passing lewd remarks at women- are but a common sight.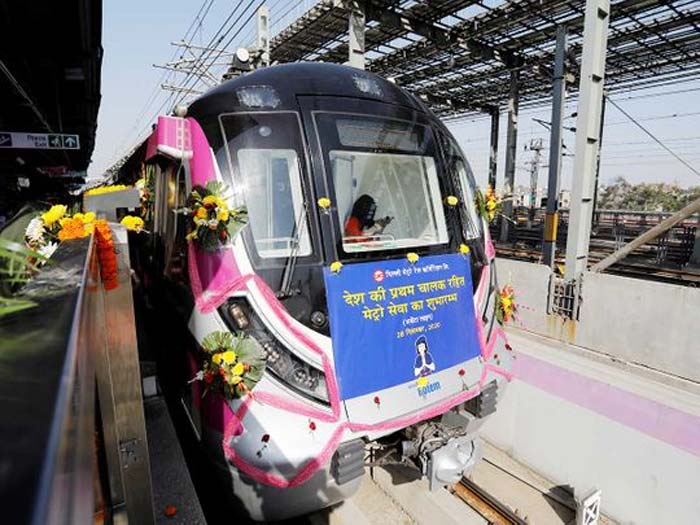 At RapidLeaks, we urge the passionate and the not so aware reader to join hands in admiration toward the first of the many Delhi Metro's driverless train, that LiveMint shared carries several features:
The trials were to test the automation of the new metro trains, equipped with Unattended Train Operations (UTO) and CBTC (Communication Based Train Control) signalling systems, which will significantly increase their frequency.
The driver-less trains, having six coaches, are equipped with several advanced features. These new trains of the Delhi Metro have undergone significant technological as well as eco-friendly upgrades and many additional features have been added to increase passenger comfort. They are designed for a maximum speed of 95 kmph and operational speed of 85 mph.
Moreover, honourable Prime Minister Modi is all set to flag off what is clearly, not only New Delhi's but the country's fully-operational driverless train.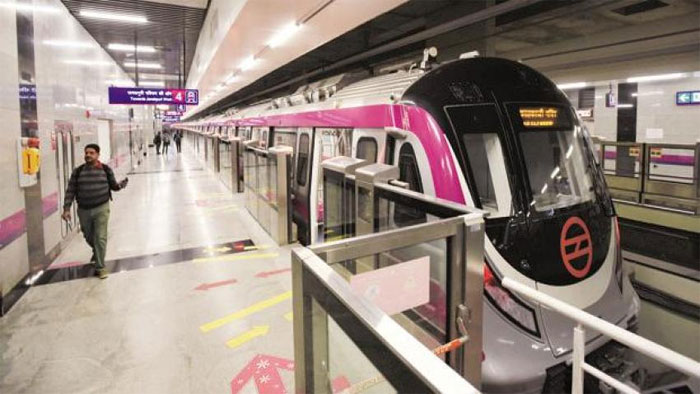 Here's some context.
In a country that runs on power and functions on religion, much like the rest of the world, how about extending ode to an unsung hero? How about attempting to, at least, spend a few minutes- if not more- on a hero that's neither got a thing to do with acting or hitting the ball out of the park or posing in yellow boots and green shorts (with all due respect)!
In a world where there are as many criminals as there are saints, as many cricketers as there are politicians, probably as many affluent as there are poor- how about extending a salute to a hero that often evades attention?
Could it be that we just haven't taken time to acknowledge perhaps in the same breath of respect (with which we appreciate films, start-ups, cricket and the glam-world), that thing called infrastructure?
Also Read – Are We Observing COVID Norms Seriously On Delhi Metro?
Could it be that now that there's that opportunity to also salute infrastructure builders, engineers and all of whom who together (also) make the country what it truly is- we must not shy away!
Well done, mother India! We are proud.