Everybody wants a little drama in their life to make it more endurable. What if this drama becomes a full-fledged play and there comes a twist in the tale which leaves you completely befuddled?
For a family in Behror (Alwar, Rajasthan) it was a moment of mixed emotions on Monday night. When there was a knock at the door, the patriarch of the family dismissed it as a lucid dream or a drunkard's misdemeanour. Upon repeated attempts he opened the doors to come face to face with his son whom he believed he had lost to the cruel hands of death seven years ago. There was no fathoming the joy of the family after the initially pleasant shock. Dharamveer Yadav was received with joyous disbelief by his elder brother and sister in law and his own wife and two daughters.
On November 27, 2009, he had disappeared after a car accident in Dehradun. The force presumed him dead after three years of search attempts and his family was even granted pension in 2012.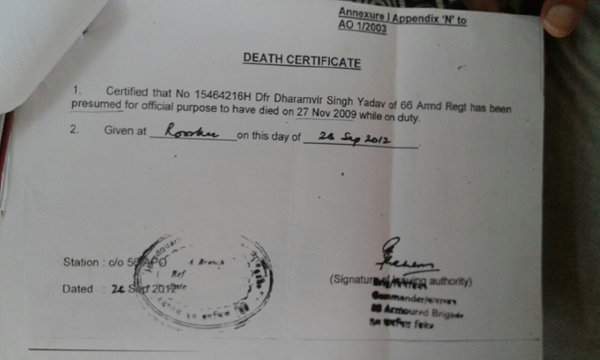 About a week back, soldier Dharamveer Yadav again met with an accident on the streets of Haridwar. A biker hit him and he got a mild concussion on his head which, it is believed, brought his memory flooding back. The biker paid him 500 rupees as compensation which Dharamveer utilized to travel from Haridwar to Delhi and from there to Behror.
Alwar district Soldier Welfare Officer R P Yadav said to media person "I have communicated to the CO of his unit, who advised to get his medical check-up done. Dharamveer will be handed over to his unit."
The only memory Mr.Yadav has is of him being rescued by locals after his accident in 2009. There is a complete blackout of memory thereafter.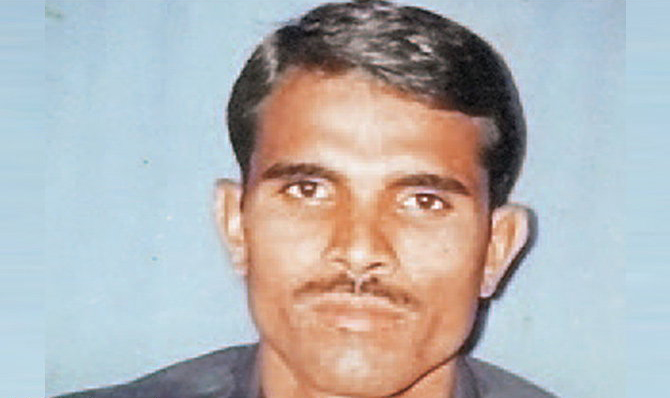 This may seem to be a storyline straight out of a Hindi movie, but is it only a co incidence that a soldier of the Indian army met with an accident in Dehradun (home to the IMA), was not found for 7 years and then found within a radius of 150 kms from the spot of his accident? Call me over imaginative, but my hopelessly adventure craving mind says, What if this soldier was working as a spy in a hostile country for these past years? Was he working under disguise? Why does nobody know who hit him the first time? Who was the biker who hit him now? Are the identities of the people involved in both the accidents kept under wraps because of some other reason such as there not being any accident at all?
Maybe this was just a cover up for a covert operation? Maybe it is plain and simple destiny? May be my mind is acting crazy because I'm very sleepy.
Whatever it is Dharamveer Yadav is surely going to have hell of a story to tell to his grandkids.
Follow us on Facebook, Twitter and Instagram for more updates. Don't forget to like and share. Do tell us your views in the comment box below.
16 June 2016
Team Rapid