It might be called the pink city for the jovial colours of joy, but it is, for all intents and purposes, a city of myriad colours and shades where a unique culture co-exists with traditional mouth-watering cuisine and an enormously arresting history. Truth be told, there are few cities in India that attract as many tourists from within and from overseas destinations as Jaipur.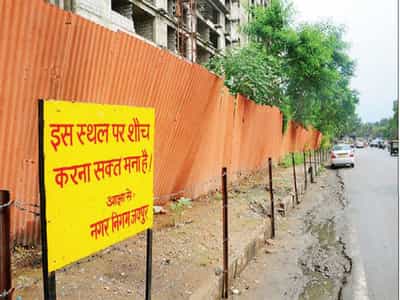 Life goes on peacefully sans hiccups here and people of Jaipur are self content and do not despise another's success. The feeling of being welcomed with an open heart, warm smile and with a spirit of candour makes Jaipur one of the loveliest and most sought after tourist destinations in India.
Now it seems, Jaipur has added a new feather in its cap where the general sense of hygiene and well-being stands. Apparently, in the words of the city's District collector, Siddharth Mahajan, Jaipur has been declared open-defecation free. "Jaipur is now ODF district."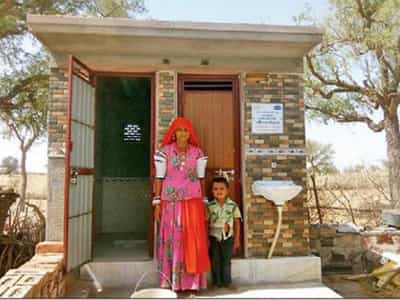 That said, one of the prime reasons that has catered to bringing about such a positive change in Jaipur is actually the construction of many a toilet. Of course, one doesn't need to be reminded about the Prime Minister's visionary idea of cleaning India from possibly every nook and corner, courtesy the famous "Swachh Bharat Abhiyan."
Under the auspices of this pan-India civic hygiene movement, Jaipur had to construct a number of toilets in order to be rendered with the rewarding tag of being open-defecation free. The city has done just that over the course of the last year and a half. Recently, on December 26 last year, two members from the team of Quality Council of India had reached the pink city and had conducted a community and public toilets survey under the Swachh Bharat Abhiyan.
It was only later, upon inspection, that the team reached the Jaipur Municipal Corporation to verify the documents pertaining to the number of toilets constructed in the city. Divergent regions within the city- such as Bajaj Nagar, Malviya Nagar, Hassanpura and, Mahveer Nagar- were inspected for the overall condition of toilets. The research conducted in Jaipur also touched upon the average daily users of a toilet facility and it was only after intense deliberation that the decision about the city being declared open defecation-free was reached. However, the Jaipur Municipal Corporation is yet to receive an official intimation on the same even though verbal confirmation has been granted. This, of course, is a brilliant development at the start to 2018. Isn't it?