Another year and yet another concern for the residents of the national capital of the country! There are certain things that don't really change that often and may perhaps stay that way. And among those things stands the level of pollution in Delhi. Isn't it? What do you think about it?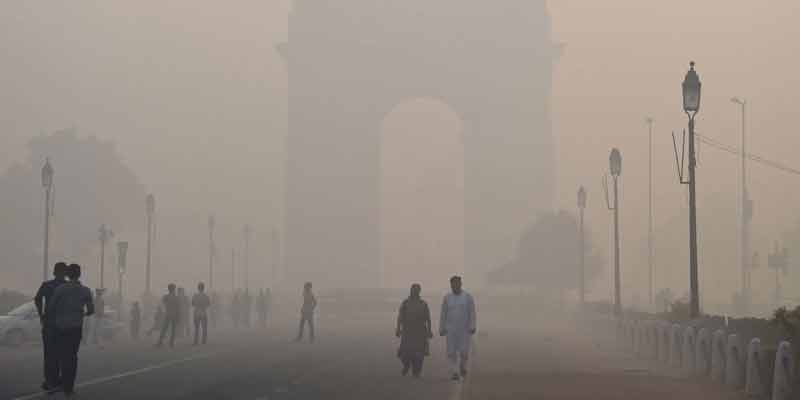 As the winter season nears the capital city of the country, there remains one main concern for everyone (i.e., the residents of Delhi NCR) and that hasn't changed much: the level of pollution in Delhi.
And if in case you were wondering as to how serious is the concern after all, then it pays to know the following:
The Centre has confirmed that for normality (normal weather during autumn) to prevail, the level of pollution in Delhi must be cut down or brought down drastically. But a question stands unshaken.
Just how many levels of pollution in Delhi needs to be immediately curtailed down? Apparently, confirmed sources of news suggest that at least 65 per cent of pollution in Delhi at the current standards must be brought down. This also comes at a time where one has access to the past data pertaining to a decade back in time and the different levels of pollution.
And this one may interest those who think that not an iota of pollution in Delhi has narrowed down from the usual high standards. It ought to be reminded to one and all that where the past ten years stand, then pollution in Delhi has dropped down by as much as 25 per cent.
Yes, despite this impressive progress- for how else would one describe it- not all seems safe and sound.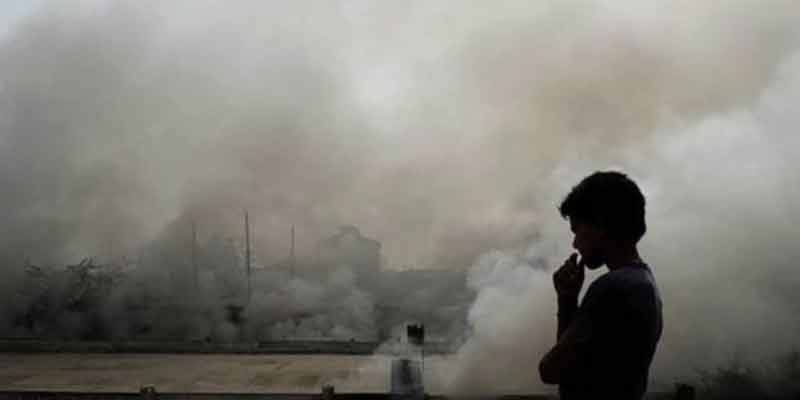 Apparently, another 65 percent of pollution needs to be brought down in the city.
The above is important particularly to maintain good and clean standards for a city of Delhi's humungous size. In addition to this, India Today carried forward a latest piece of news on the said matter and suggested the following:
Anumita Roy Chowdhury, executive director (research and advocacy) at the think-tank Centre for Science and Environment, said a slew of measures such as shutting down coal power plants, shifting to BS-IV standards and creation of peripheral roads to avoid entry of polluting trucks in Delhi reduced pollution in the last decade.
"But the next question is, after 25 per cent deduction what? Even after reducing pollution by 25 per cent, Delhi has to reduce pollution by yet another 65 per cent to meet the cleaner standards," she said at a discussion on problems of Delhi during an event titled 'Dilli ki Soch'.
"Pollution is down by 25 per cent in over 10 years but how did it happen is important to understand. Since 2009-10, three coal/power plants have been shut which is equal to 1,245 GW of coal power generation.
In fact, the above told, it must also be said that what's gone against Delhi's waning fortunes particularly when speaking from the perspective of the past years is that the normal quantum of cars has increased in the city's roads.
Furthermore, the industrial output has also contributed to the growing clamor surrounding Delhi's pollution levels, a menace that the city's residents have faced in the past and will once again in the current context.
The Bhartiya Janta Party's Manoj Tewari suggested that the city needs to stand together in combating the rising menace of pollution. He was of the opinion: "Our government has also contributed to the reduction of 25 per cent in pollution levels with the construction of the eastern peripheral road which stopped 15 lakh vehicles from entering the capital unnecessarily," he said.
Suggested Read: Tejas Is All Set To Compensate Passengers For Delay
So while the desire to want a better Delhi is all fine and legitimate, one's got to take cognizance of not contributing to worsening the level of pollution in the city.